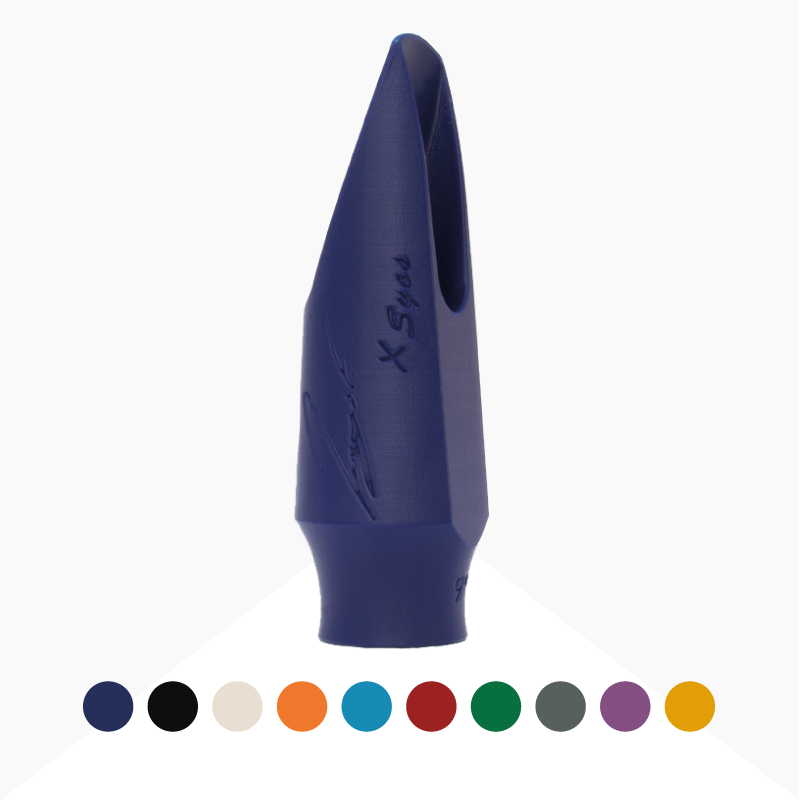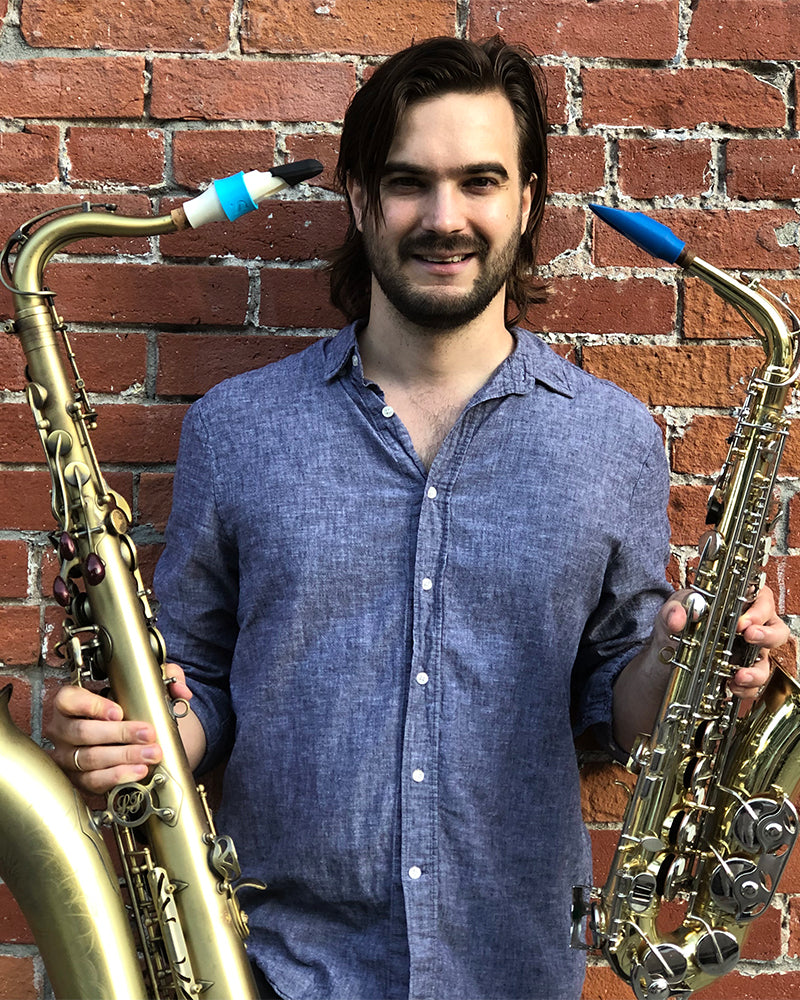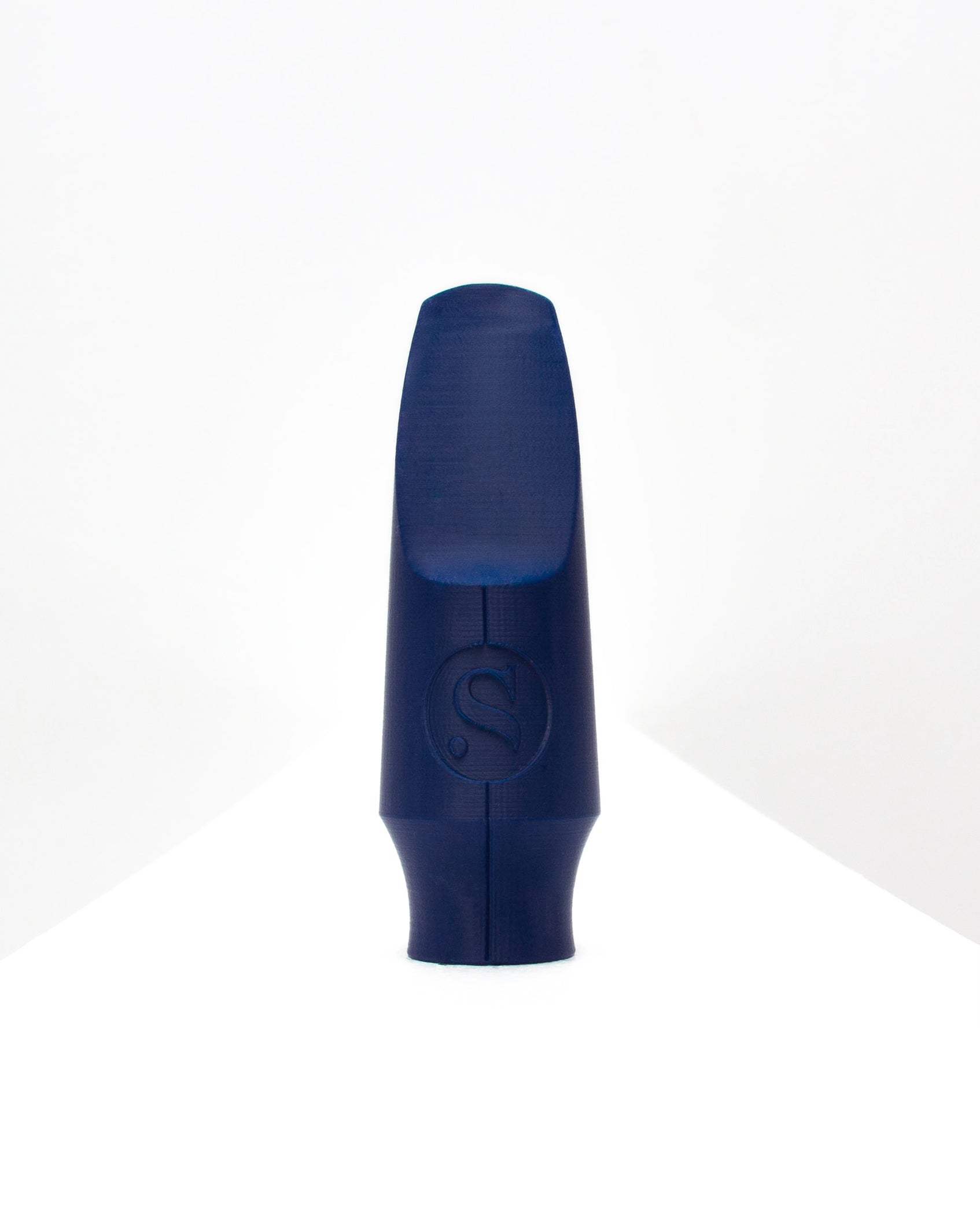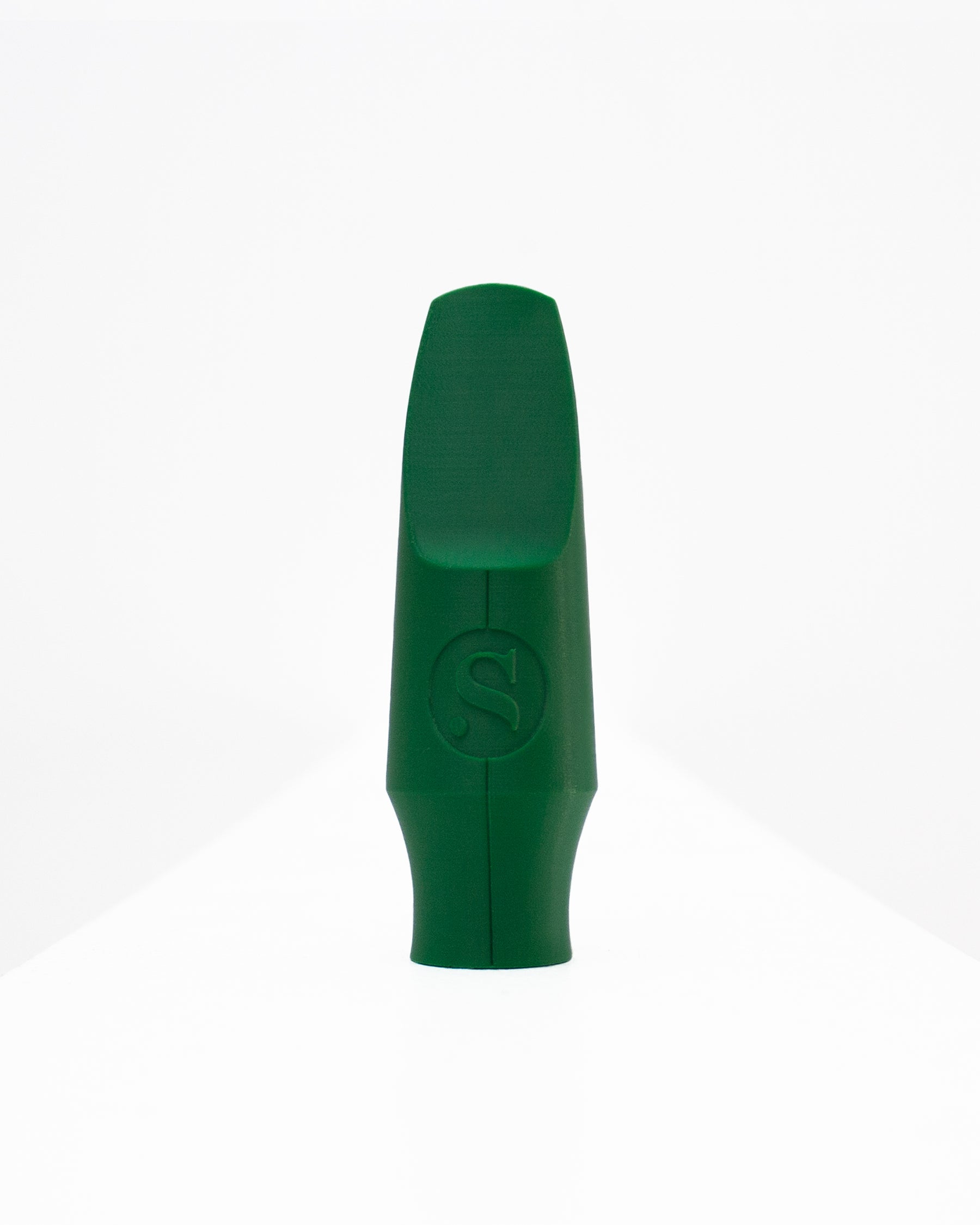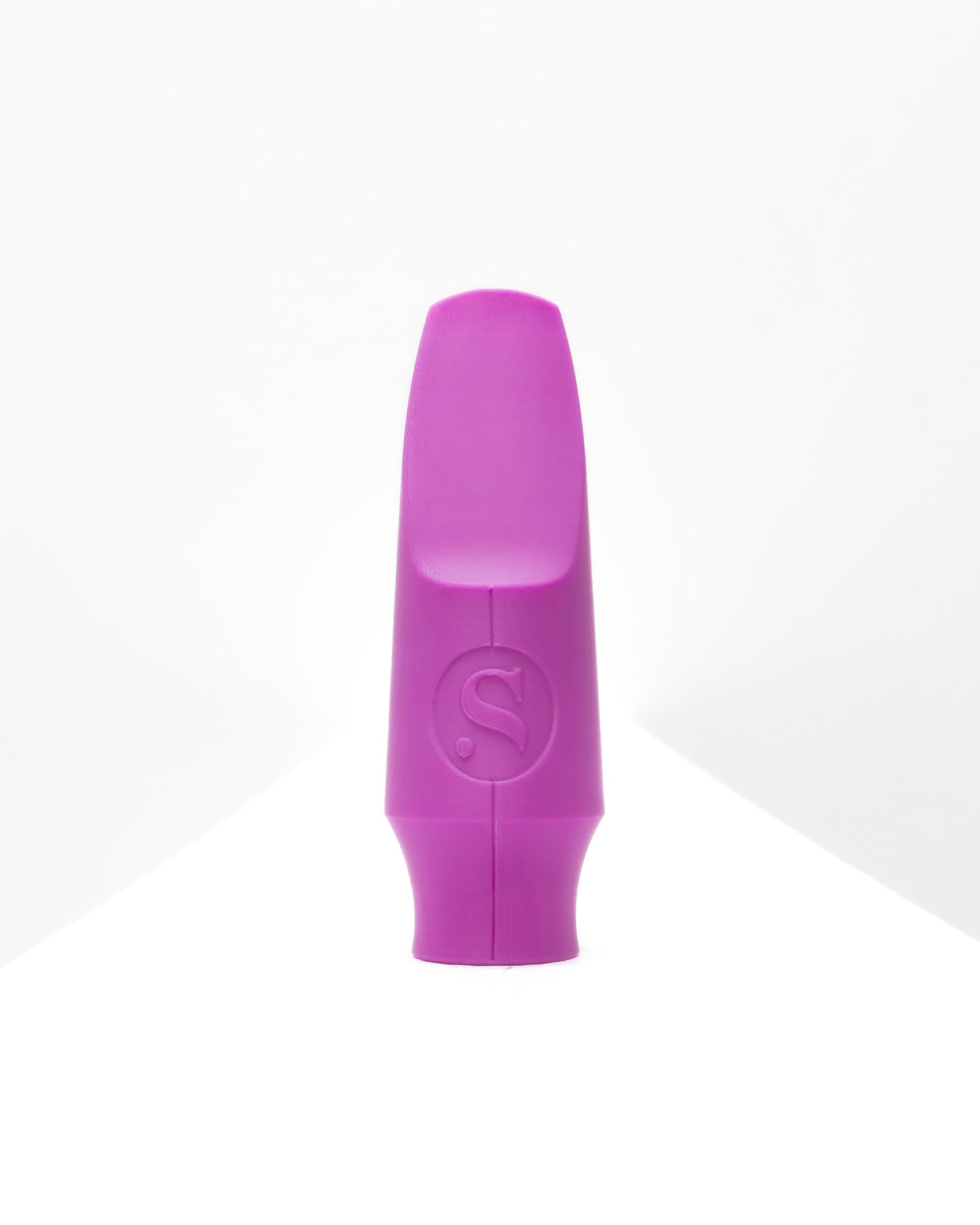 Alto Signature Saxophone mouthpiece - Lorenzo Ferrero
Words from the artist :
" My Syos mouthpiece gives me a warm, deep and velvety sound, that is perfectly balanced throughout all registers, while giving me great projection and that punch and edginess when needed." 
CHARACTERISTICS
With a medium/large chamber and a circular baffle, Lorenzo Ferrero's Signature mouthpiece results in a warm, flexible and homogeneous sound with great playability.
Lorenzo Ferrero plays with a 9* tip opening.
Alto Saxophone
Tip opening chart
Lorenzo Ferrero is a renowned saxophonist, composer, arranger and educator. He has worked alongside some of the most talented in the entertainment business; performing, arranging and producing music in several film productions for acclaimed film composers Christopher Young, Thomas Chase Jones and Federico Jusid, among others. His latest film and TV credits include Detroit (2017), Ola de Crimenes (2018), and most recently, High Seas (2019) for Netflix. Lorenzo continues to expand his career as an artist, sharing the stage and touring with world renowned artist such as Alex Acuña, Nestor Torres, Otmaro Ruiz, Oscar Stagnaro, salsa legends Gilberto Santa Rosa and Luis Enrique, Mexican pop star Cristian Castro and Persian legends Googoosh and Martik, among others.
Artist Set Up :
Instrument: Conn 6M
Reeds: Boston Sax Shop 2.5
Ligature: EGR
WHAT IS SYOS?
THE GAME CHANGER
Syos stands for Shape Your Own Sound. The technology and the science behind our saxophone and clarinet mouthpieces come from years of research at IRCAM, the worldwide reference in terms of acoustics and sound technologies.

The meeting between Pauline, PhD in acoustics, and Maxime, PhD in auditory perception, started the creation and development of a new and original way of designing instruments.
Using proprietary material SCAL3D we craft mouthpieces with the highest degree of precision, with improved resistance and durability and the largest choice of chamber geometries, baffle types and colors on the market.
Syos mouthpieces are played by an ever-growing roster of international artists.
Alto Signature Saxophone mouthpiece - Lorenzo Ferrero
Really happy with this mouthpiece, it is really free blowing and my tone is already improving.
"Lorenzo Ferrero" for Alto A WINNER!
I had a specialized and hard to fill request; I'm a "doubler" using Plasticover reeds. Needed a dark sounding mouthpiece that was light in color. This one does the job very well! Brings out more of the low frequencies and subdues those harsh high end edges. The white color makes adjusting those black plasticover reeds a breeze—two thumbs up!
Alto Signature Saxophone mouthpiece - Lorenzo Ferrero
Alto Signature Saxophone mouthpiece - Lorenzo Ferrero
It's overall a good mouthpiece. I really enjoy playing with it. I personally got the size 5. You can feel a bit limited on how strong you can play but it's really good for like small bands where you don't have to stand out as much. It's not too deep but it's enough for my liking. It's a great mouthpiece!
Shipping
Syos ships to most of the countries in the world except those of South America and Central America, Iran, Nigeria, North Korea, Sudan, Syrian Arab Republic, Turkey and Russia.
As the mouthpieces are made-to-order, please expect a manufacturing time ranging from 3 to 5 days. The delivery time then varies depending on the destination country and if you choose an express or regular shipping.
Other
You can contact us through our contact page! We will be happy to assist you.
IN THE SPOTLIGHT
THE SIGNATURE COLLECTION
On our Signature Collection you will find mouthpieces full of personality curated by world-class musicians. Their sound is at your fingertips!