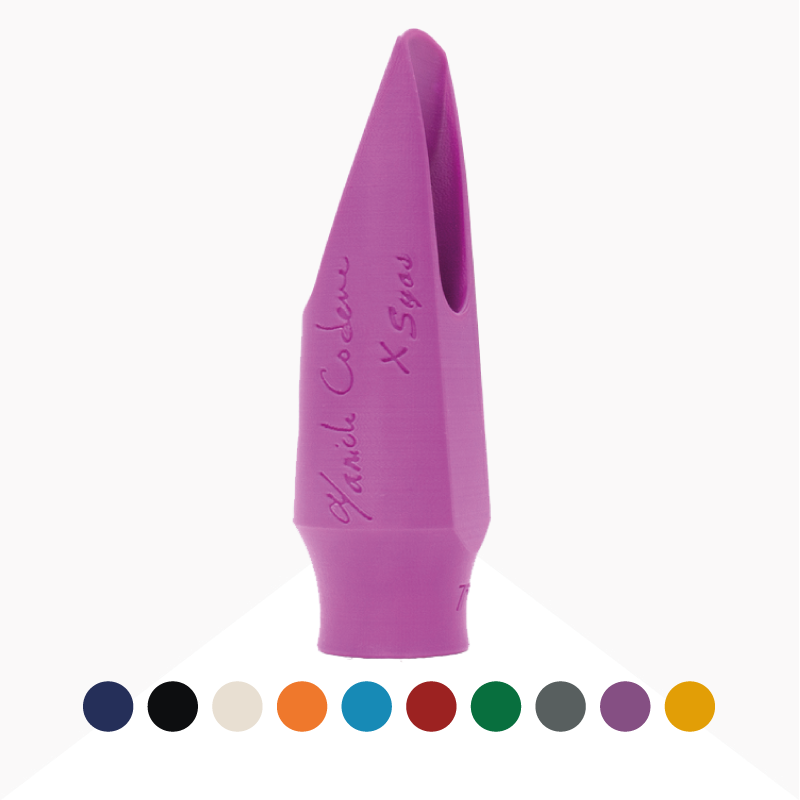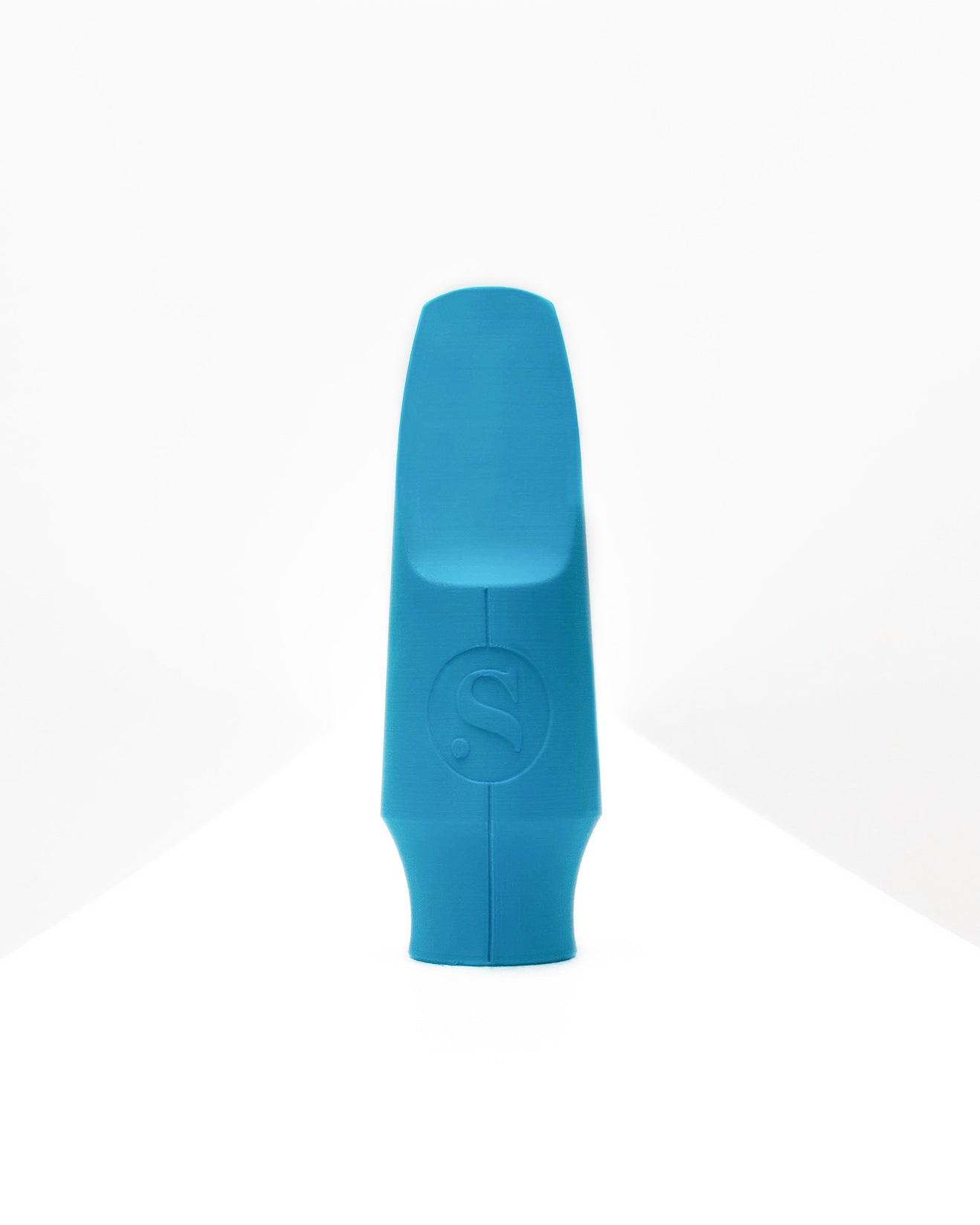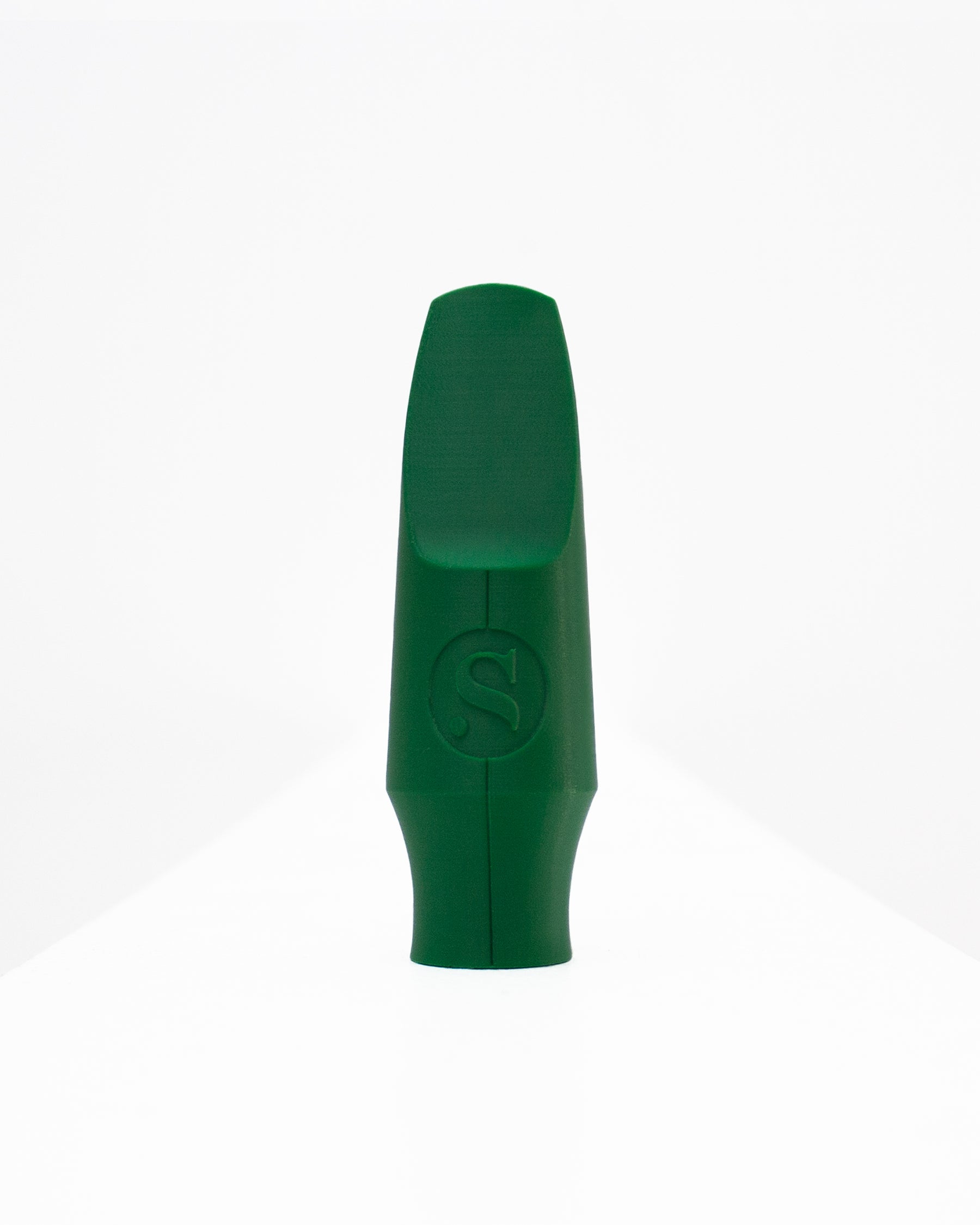 Alto Signature Saxophone mouthpiece - Yanick Coderre
Words from the artist :
"My Syos is easy to play and control. It's so versatile I can switch styles on the fly. This mouthpiece made me want to play the alto again!" 
CHARACTERISTICS
Yannick Coderre's mouthpiece combines a large/extra-large chamber and a circular baffle for a bright, powerful and homogeneous sound with very good playability.
Yanick Coderre plays with a 7* tip opening.
Alto Saxophone
Tip opening chart
Yanick Coderre, youtuber and saxo instructor via his website, is an active musician on the Montreal scene. He is contributing to the development of his art through his many projects. A graduate from McGill University in jazz interpretation, this saxophonist with many years of experience has added several instruments to his repertoire, including guitar and flute.
Artist Set Up :
Instrument: Selmer Super balanced action
Reeds: Legere signature 2.5
Ligature:
WHAT IS SYOS?
THE GAME CHANGER
Syos stands for Shape Your Own Sound. The technology and the science behind our saxophone and clarinet mouthpieces come from years of research at IRCAM, the worldwide reference in terms of acoustics and sound technologies.

The meeting between Pauline, PhD in acoustics, and Maxime, PhD in auditory perception, started the creation and development of a new and original way of designing instruments.
Using proprietary material SCAL3D we craft mouthpieces with the highest degree of precision, with improved resistance and durability and the largest choice of chamber geometries, baffle types and colors on the market.
Syos mouthpieces are played by an ever-growing roster of international artists.
Perfect
Heel fijn mondstuk wat goed aanspreekt. Mooi geluid.
Efficace stable
Une ligature efficace l'anche est bien maintenue et vivre naturellement!
Fantastic upgrade
I made the plunge and upgraded myself to a SYOS after MONTHS of research, safe to say, I made the right choice,
The ease of play and range of usage is insane, a long with the tone and power from this mouth piece,
I am already sizing one up for my tenor!
parfait
mais trop brillant à mon goût.
Bec Signature Y. CODERRE pour sax alto
Déjà l'heureux possesseur d'un bec signature Y. Coderre pour mon ténor, j'ai souhaité changer de bec sur mon sax alto.
Après avoir joué longtemps sur un bec métal Otto Link, j'étais passé pour plus de facilité dans le jeu à un bec Meyer.
Cette facilité a cependant ses pendants; Un son moins puissant et surtout un peu trop terne à mon goût.
Recherchant un son plus brillant, j'ai donc essayé le bec alto signature de Y. Coderre en plusieurs ouvertures (6 à 8) ainsi qu'un bec Spark afin d'aller au bout de la démarche de recherche de brillance.
Mon choix s'est donc arrêté sur le « signature » dont l'équilibre m'a tout de suite séduit (le « spark » s'est avéré trop brillant pour le son que je recherchais).
J'ai pu vérifier qu'il ne s'agissait pas d'une hallucination auditive en comparant l'enregistrement d'un titre que je joue habituellement, et en effet la différence est flagrante.
J'ai ainsi découvert un son d'alto qui me plaît particulièrement, et que je n'avais jamais produit auparavant pour être honnête.
Tout ça sans difficulté de jeu (comparé à mon Otto Link).
Je recommande ce bec qui m'a totalement séduit, et m'a carrément fait redécouvrir mon alto.
You did a very good job Syos & Y. Coderre.🙏
Shipping
Syos ships to most of the countries in the world except those of South America and Central America, Iran, Nigeria, North Korea, Sudan, Syrian Arab Republic, Turkey and Russia.
As the mouthpieces are made-to-order, please expect a manufacturing time ranging from 3 to 5 days. The delivery time then varies depending on the destination country and if you choose an express or regular shipping.
Other
You can contact us through our contact page! We will be happy to assist you.
IN THE SPOTLIGHT
THE SIGNATURE COLLECTION
On our Signature Collection you will find mouthpieces full of personality curated by world-class musicians. Their sound is at your fingertips!