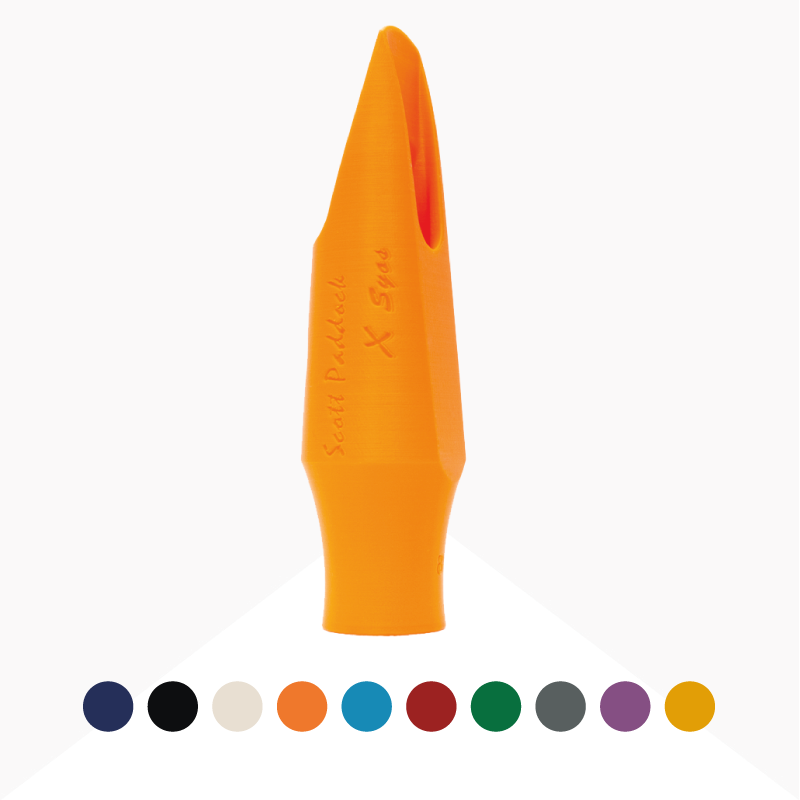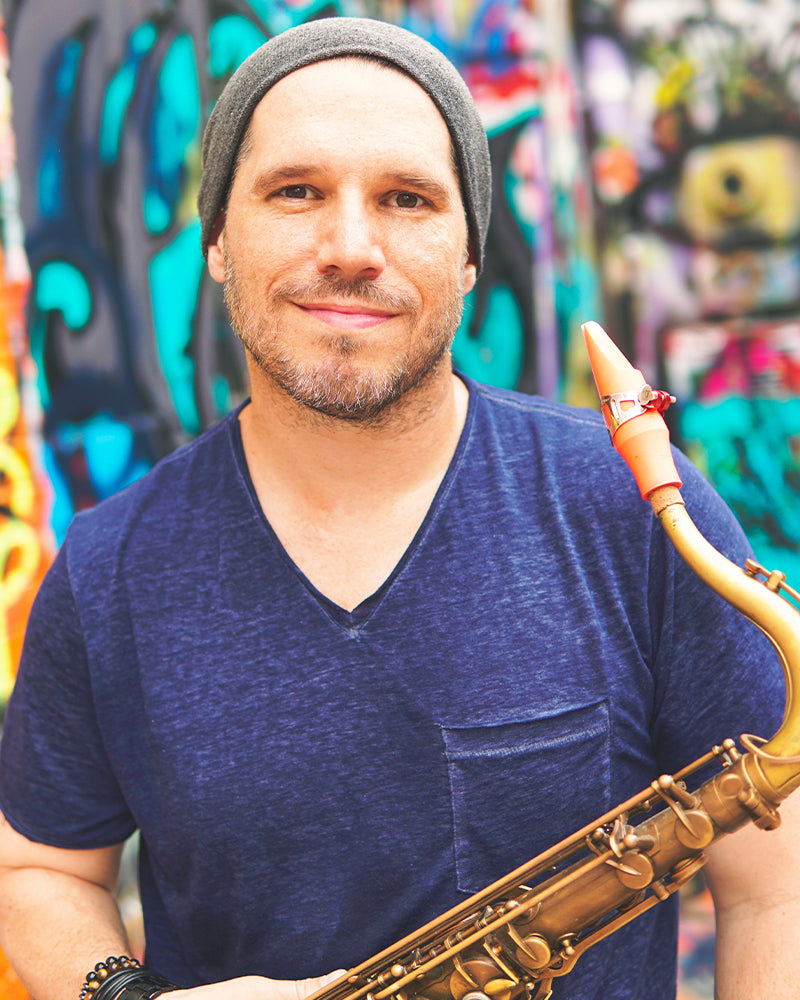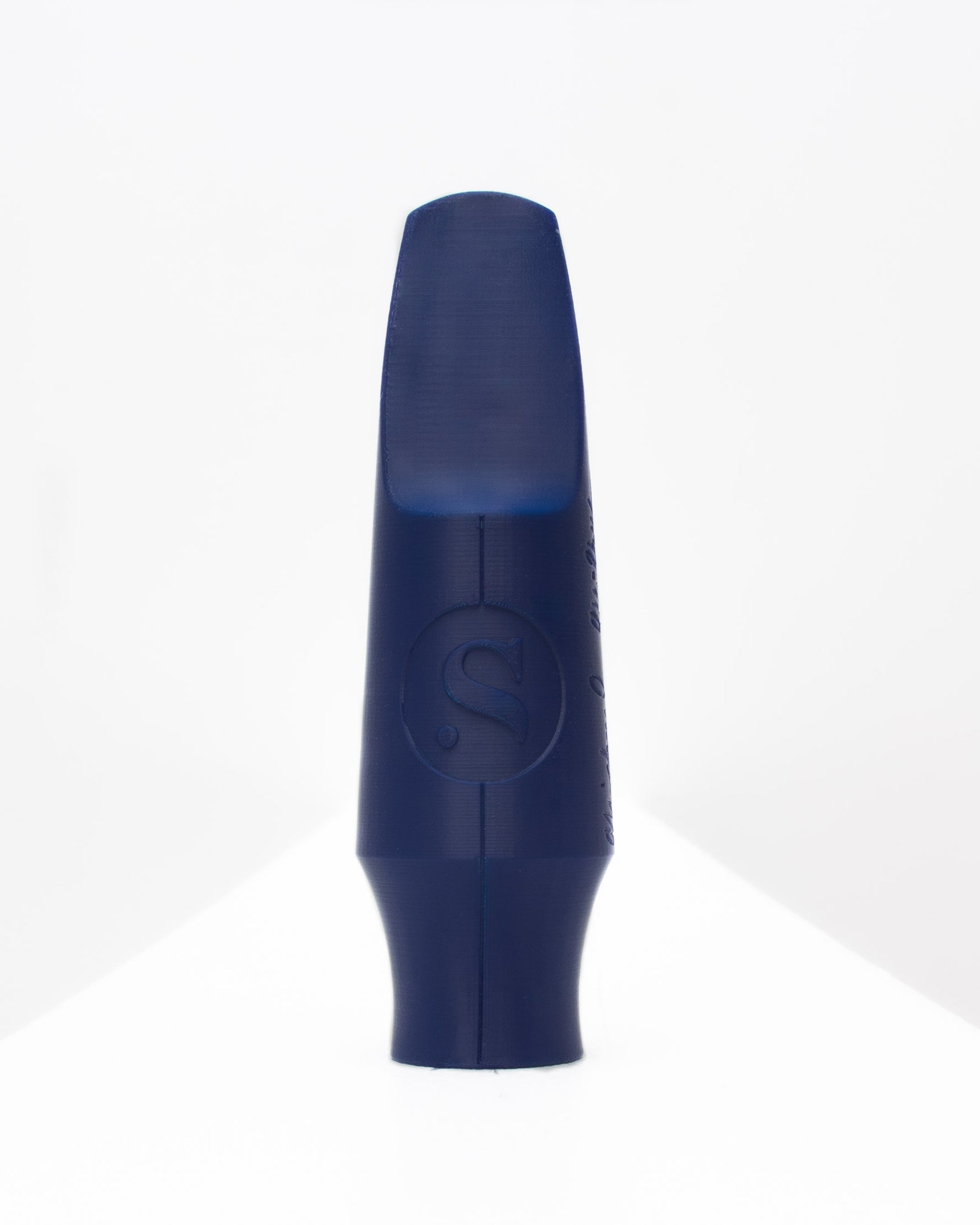 Tenor Signature Saxophone mouthpiece - Scott Paddock
Words from the artist:
"My Syos tenor mouthpiece gives me a really big sound that cuts, and I no longer have a stuffy middle Eb or D." 
CHARACTERISTICS
A bright and powerful mouthpiece that will allow you to cut through electric guitars and drums in your funk or jazz fusion bands. The small chamber and high step baffle result in a bright sound that comes out effortlessly.
Scott Paddock plays with a 8 tip opening.
Tenor Saxophone
Tip opening chart
With a fresh new perspective on contemporary music, Scott Paddock has redefined the role of the modern saxophone player. His soulful combination of jazz and funk create an explosion of high energy grooves that will make you fall in love with the saxophone all over again.

Scott is currently performing with Italian pop legend, Eros Ramazzotti, as the featured saxophone player for the Vita Ce N'e World Tour. The tour will be making stops in over 30 countries throughout 2019 and early 2020.
Artist Set Up :
Instrument: P. Mauriat 66RX
Reeds: Legere Signature 2.75
Ligature: BG Duo
WHAT IS SYOS?
THE GAME CHANGER
Syos stands for Shape Your Own Sound. The technology and the science behind our saxophone and clarinet mouthpieces come from years of research at IRCAM, the worldwide reference in terms of acoustics and sound technologies.

The meeting between Pauline, PhD in acoustics, and Maxime, PhD in auditory perception, started the creation and development of a new and original way of designing instruments.
Using proprietary material SCAL3D we craft mouthpieces with the highest degree of precision, with improved resistance and durability and the largest choice of chamber geometries, baffle types and colors on the market.
Syos mouthpieces are played by an ever-growing roster of international artists.
I love this mouthpiece!
I've already gigged with it after only having it for a couple of weeks. I received a few compliments on my sound! Highly recommend.
Works best in a band context
Initially I was disappointed after purchasing this mouthpiece as it sounded strident and shrill on its own. But I reserved judgement and took it to my local blues jam. I'm so glad I did. It cut through the loud guitars, drums and keys with ease and a rich characterful sound. A fantastic bec which has transformed my entire playing experience. It is now my go-to 'piece of choice.
Cutting through
I needed a piece that would give more cutting power when the guitars get toooo loud at the local blues jam. The Syos - Scott Paddock #9 does the trick!
Scott Paddock mouthpiece
I have the Scott Paddock mouthpiece with a 7 tip opening. It easily plays the full range of the instrument. The sound is full without being overpowering. It is excellent for all types of music.
Scott Paddock Signature - Tenor sax
I have had the MP for a few weeks and very good experience thus far. The intonation is dialed in and very flexible in that I can achieve ease in projection with altissimo and also effortless in playing softer on bottom end of sax. Really enjoy playing this MP...
Shipping
Syos ships to most of the countries in the world except those of South America and Central America, Iran, Nigeria, North Korea, Sudan, Syrian Arab Republic, Turkey and Russia.
As the mouthpieces are made-to-order, please expect a manufacturing time ranging from 3 to 5 days. The delivery time then varies depending on the destination country and if you choose an express or regular shipping.
Other
You can contact us through our contact page! We will be happy to assist you.
IN THE SPOTLIGHT
THE SIGNATURE COLLECTION
On our Signature Collection you will find mouthpieces full of personality curated by world-class musicians. Their sound is at your fingertips!