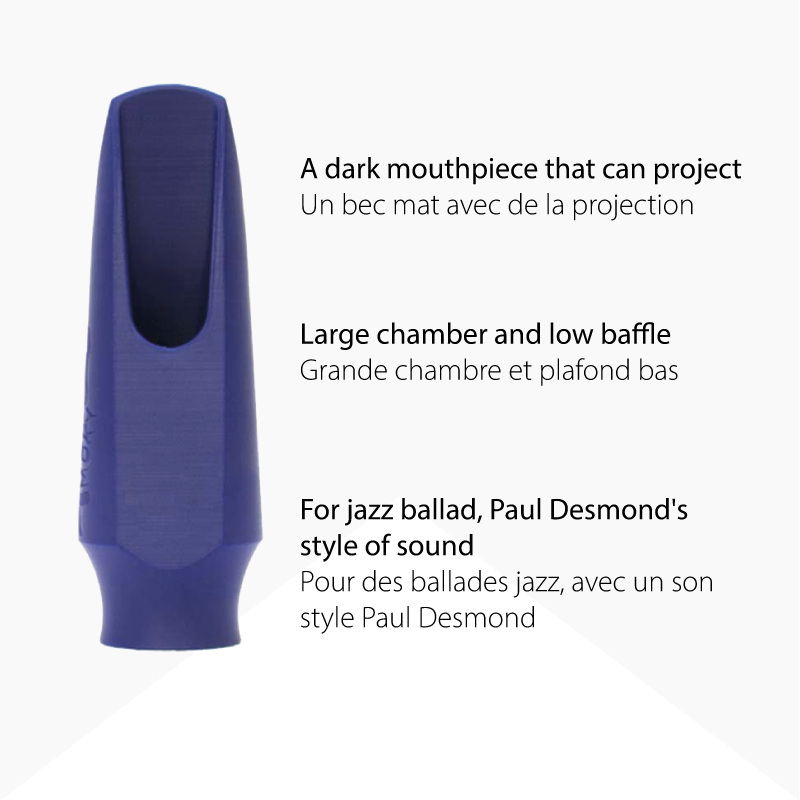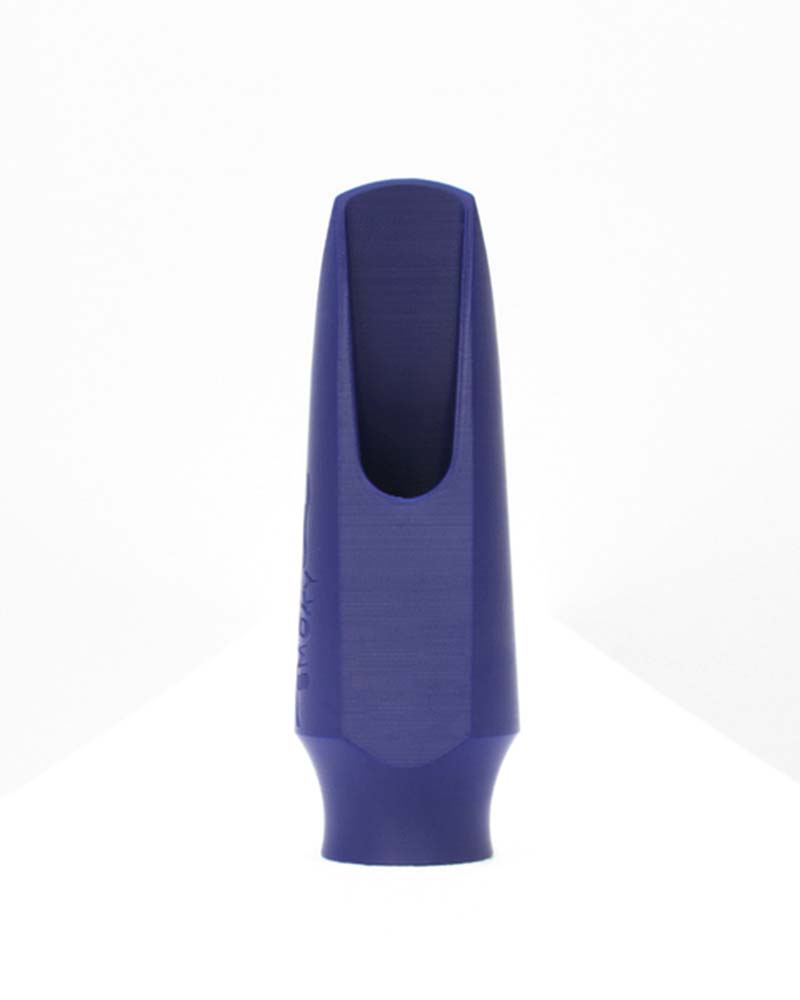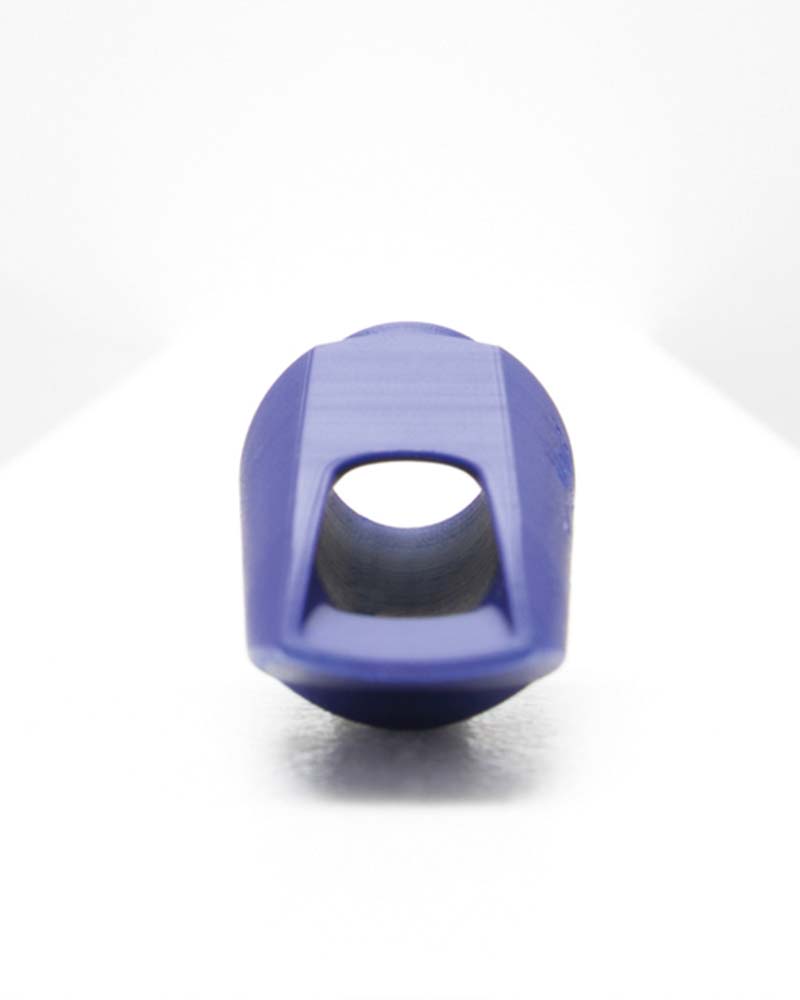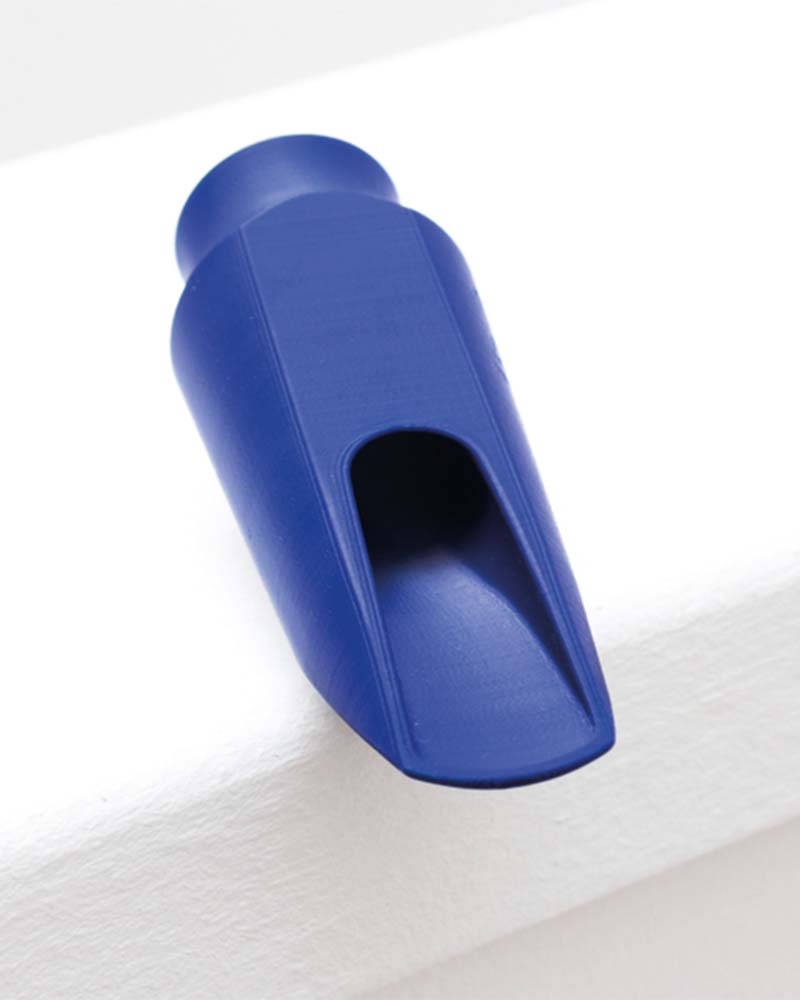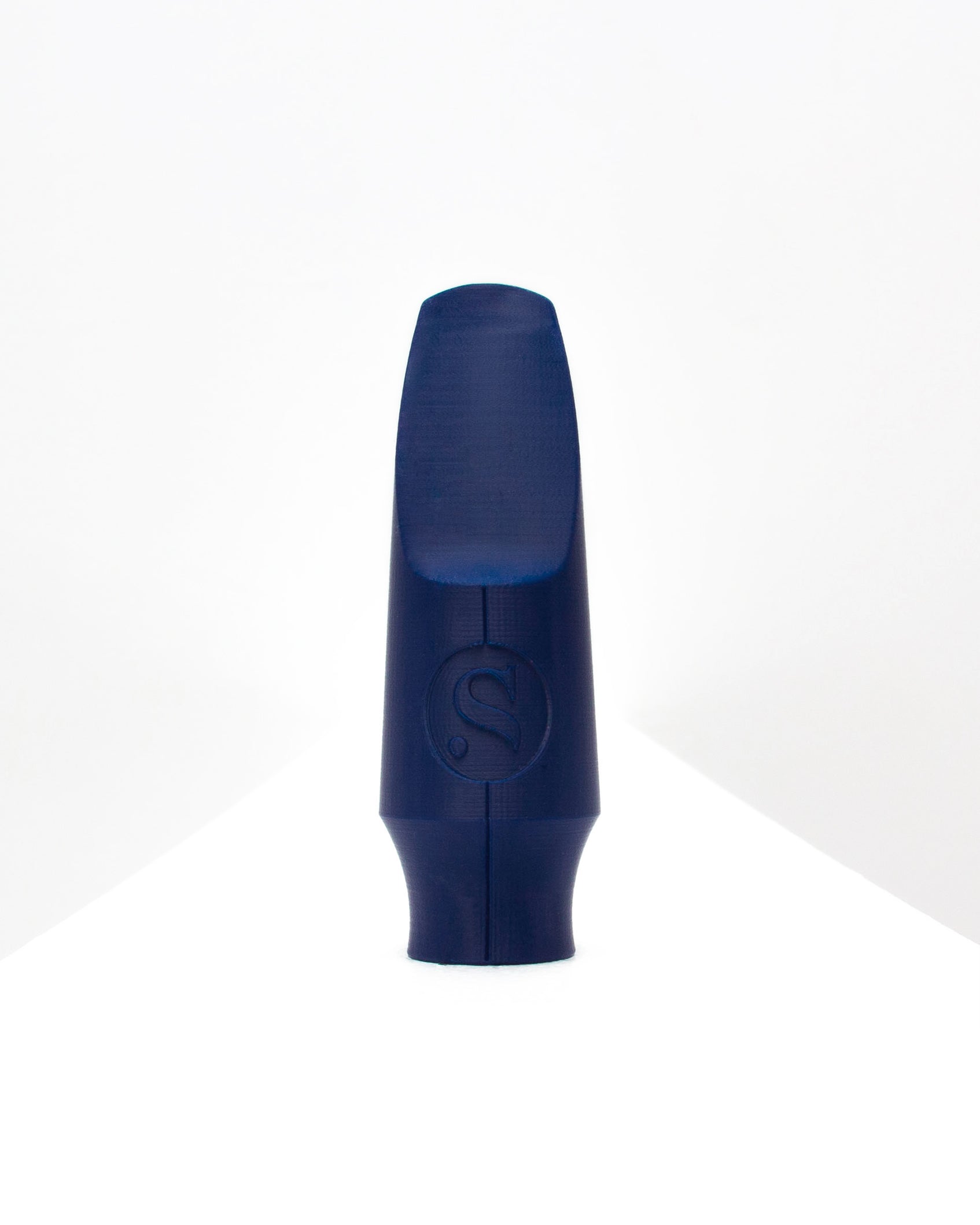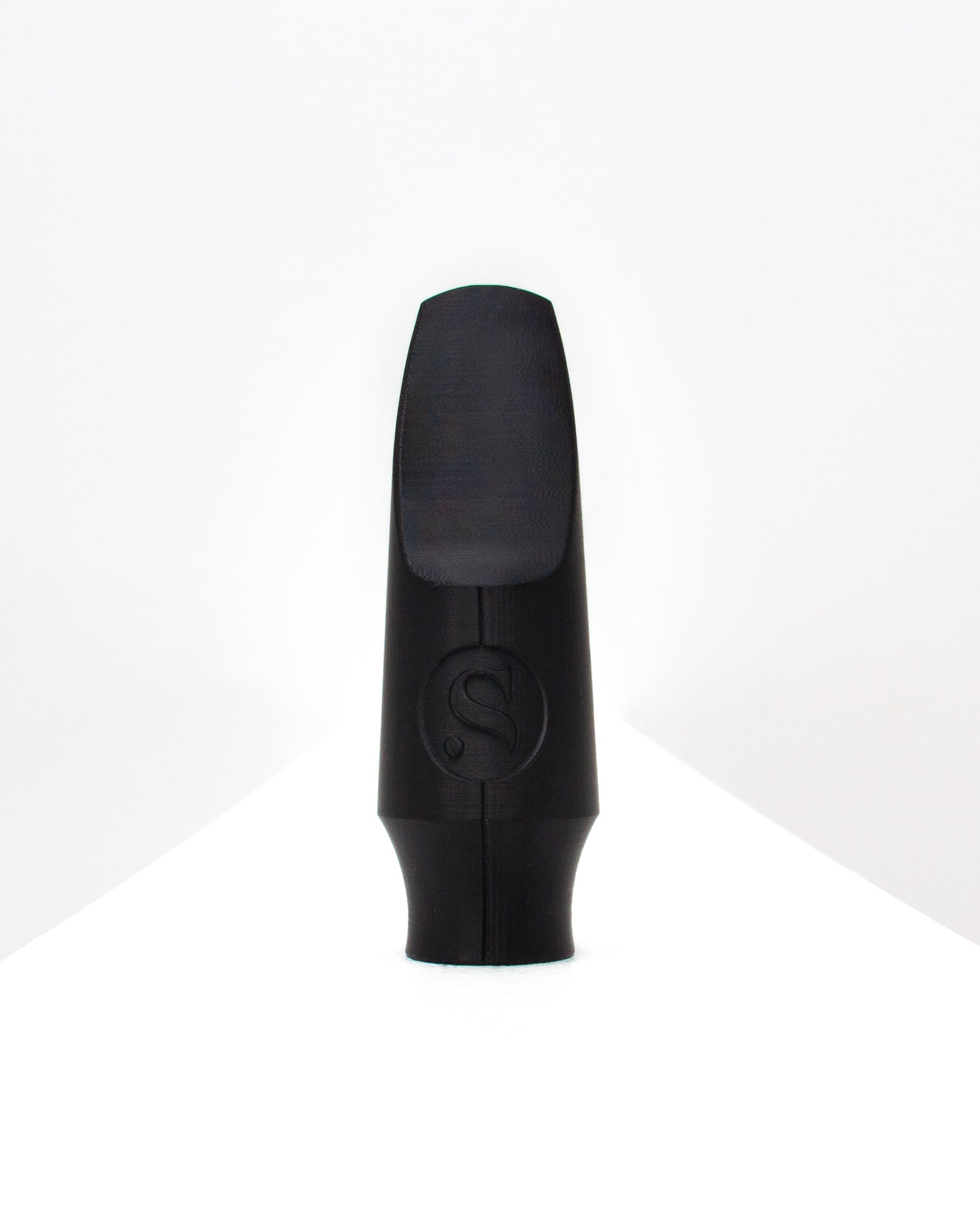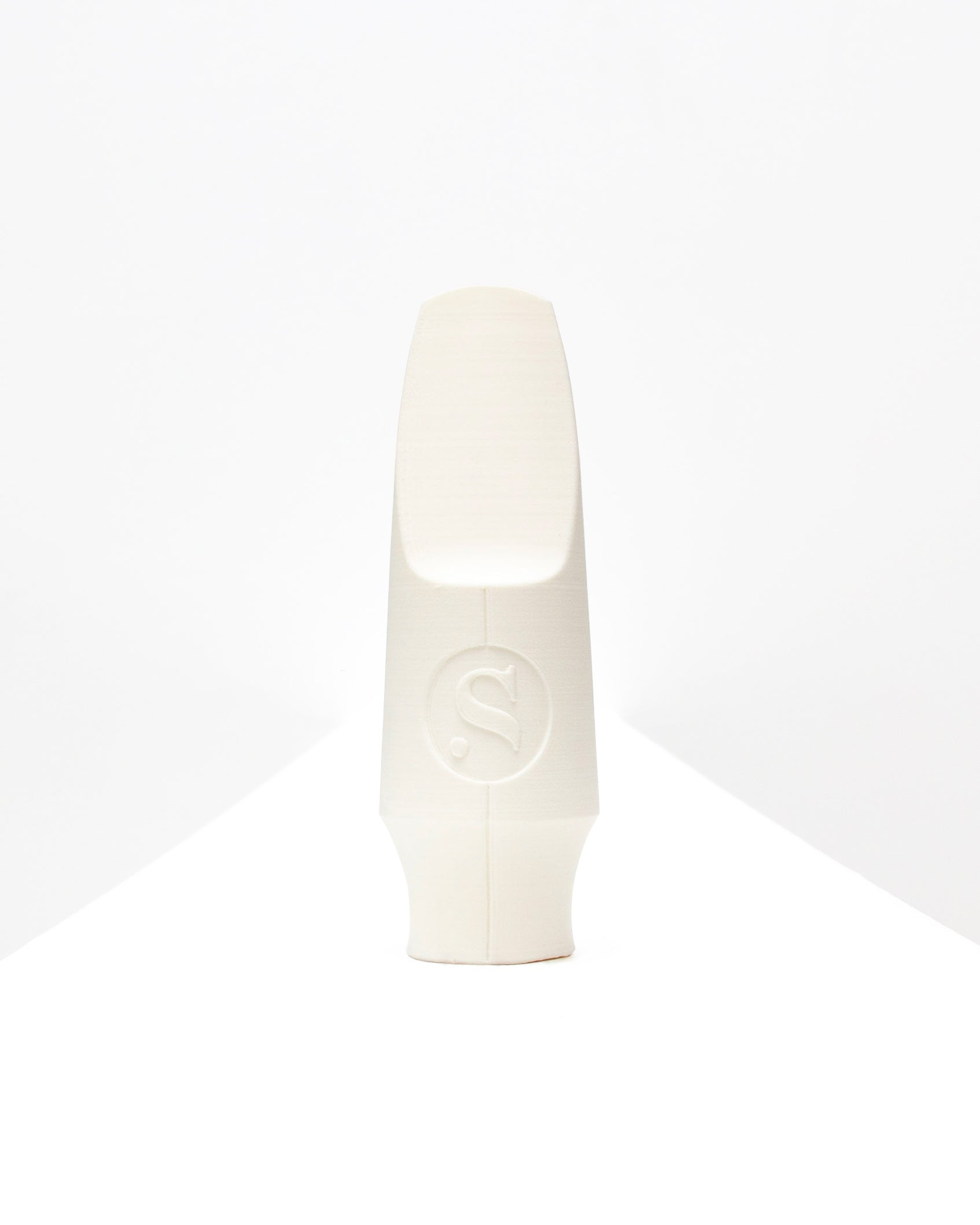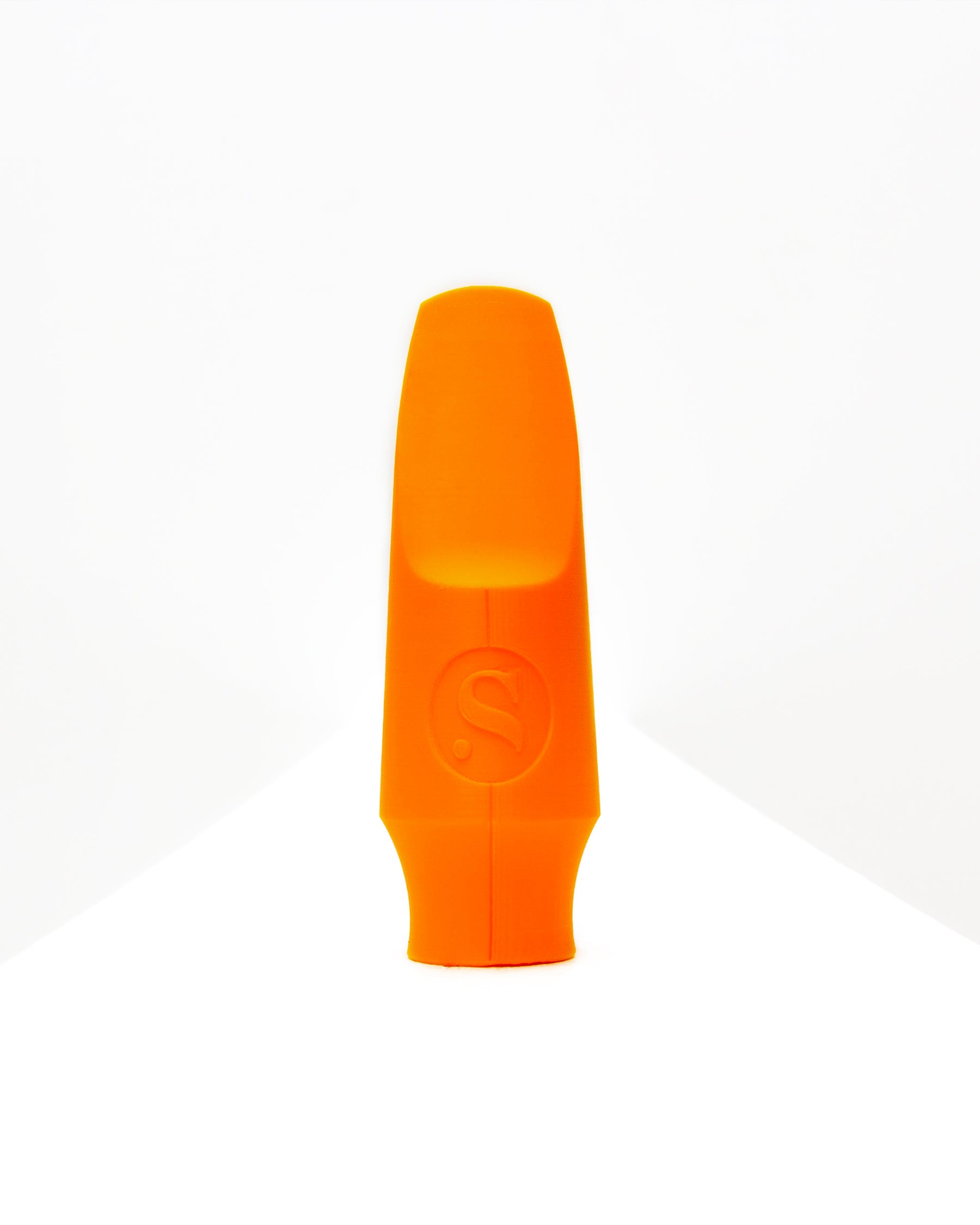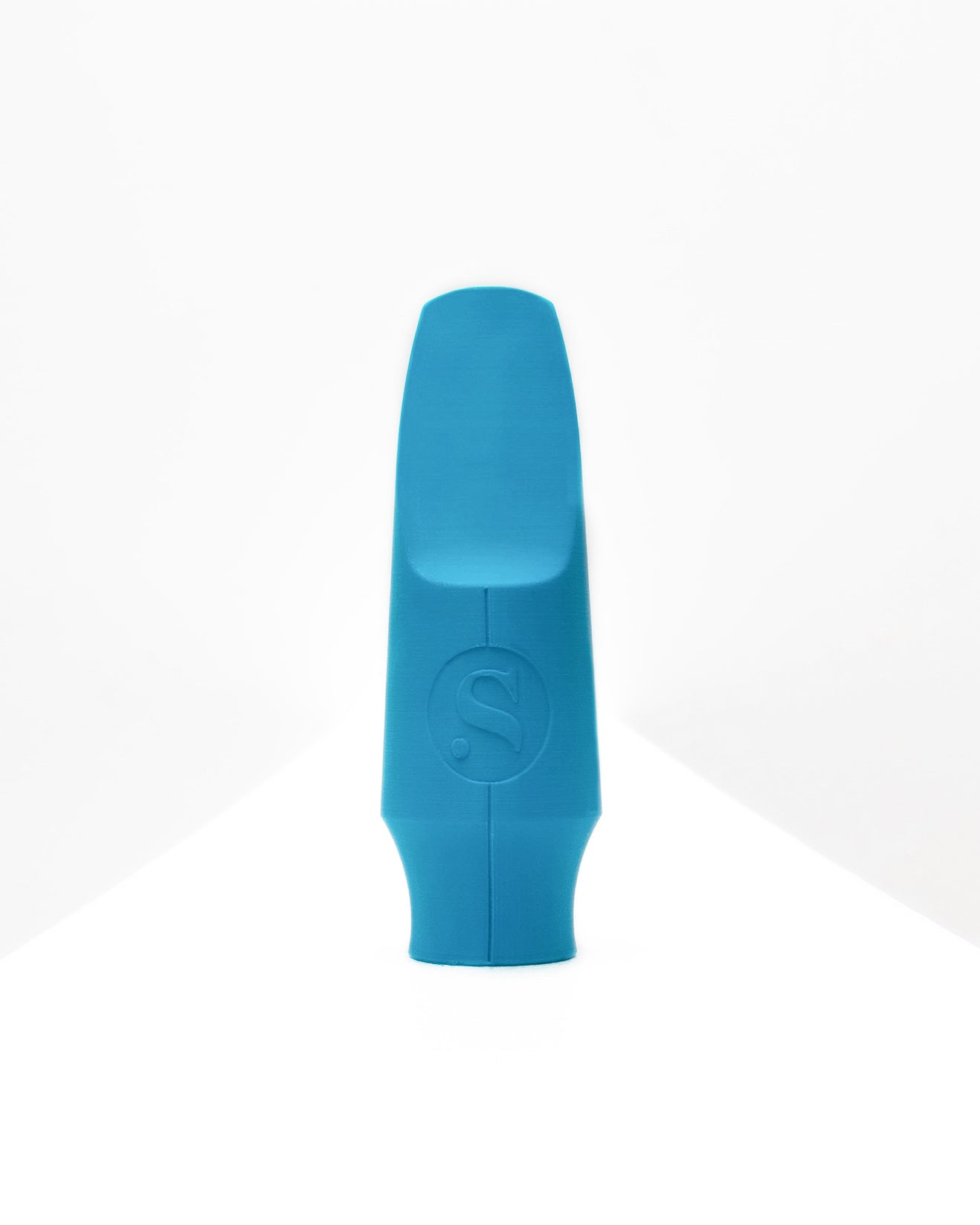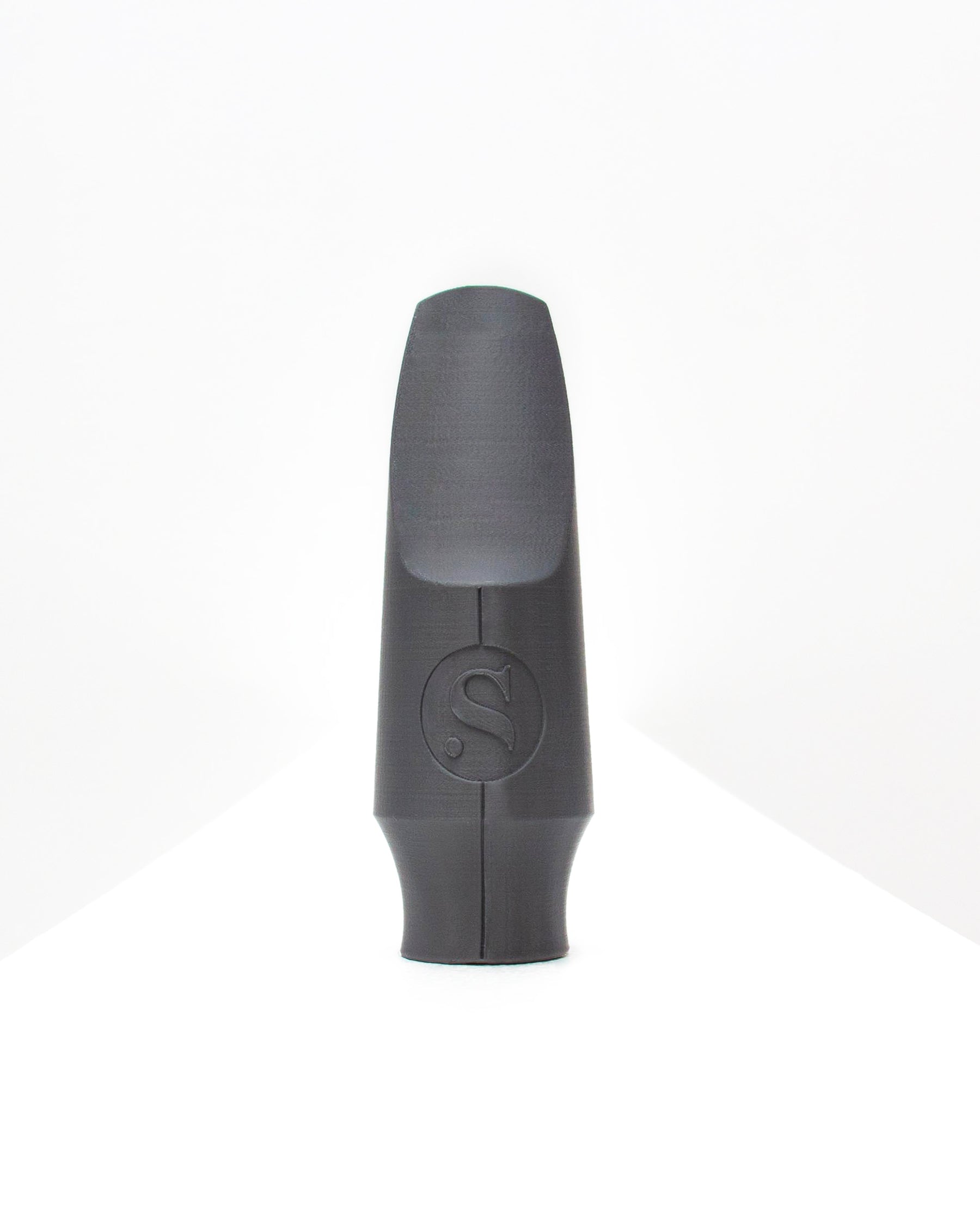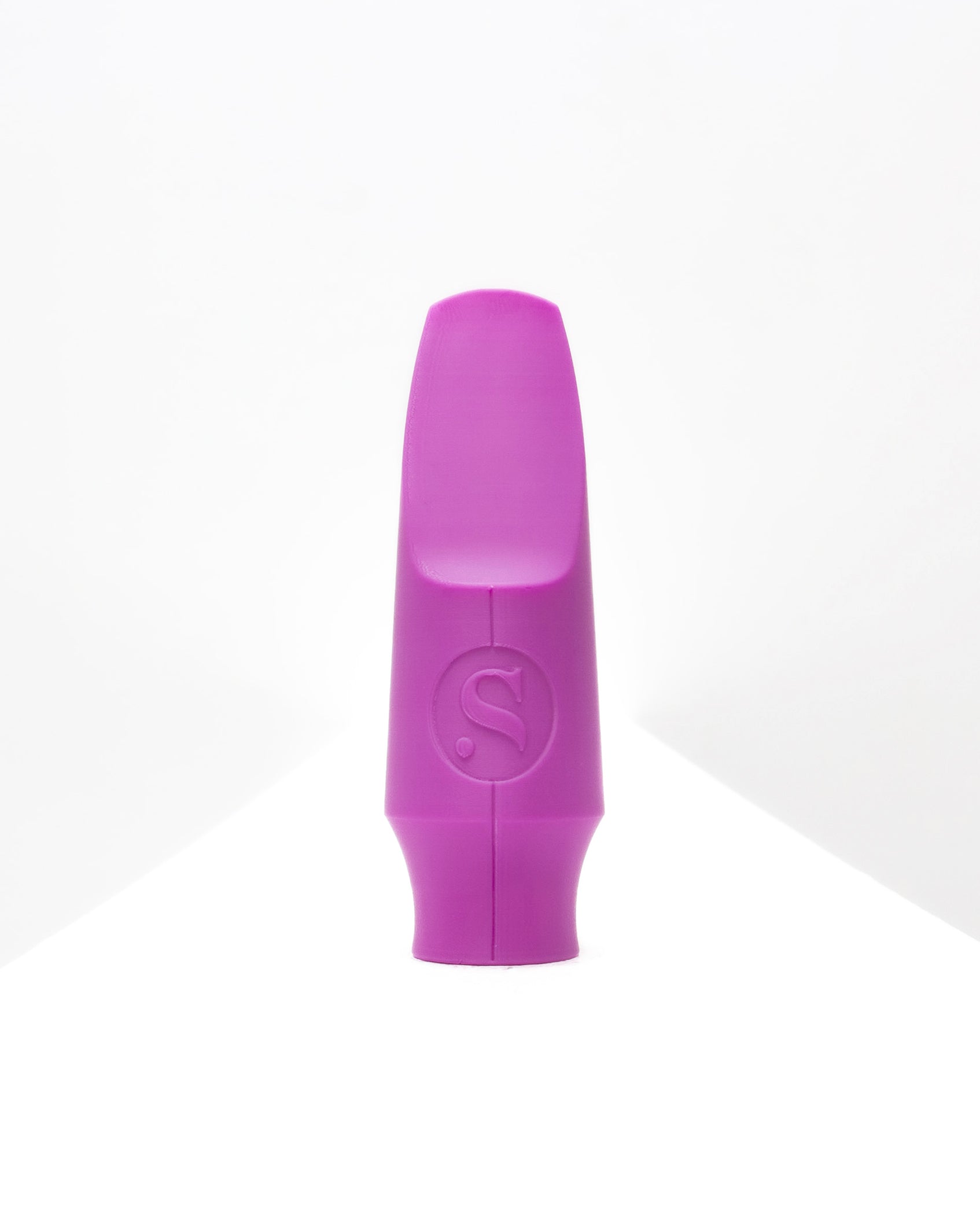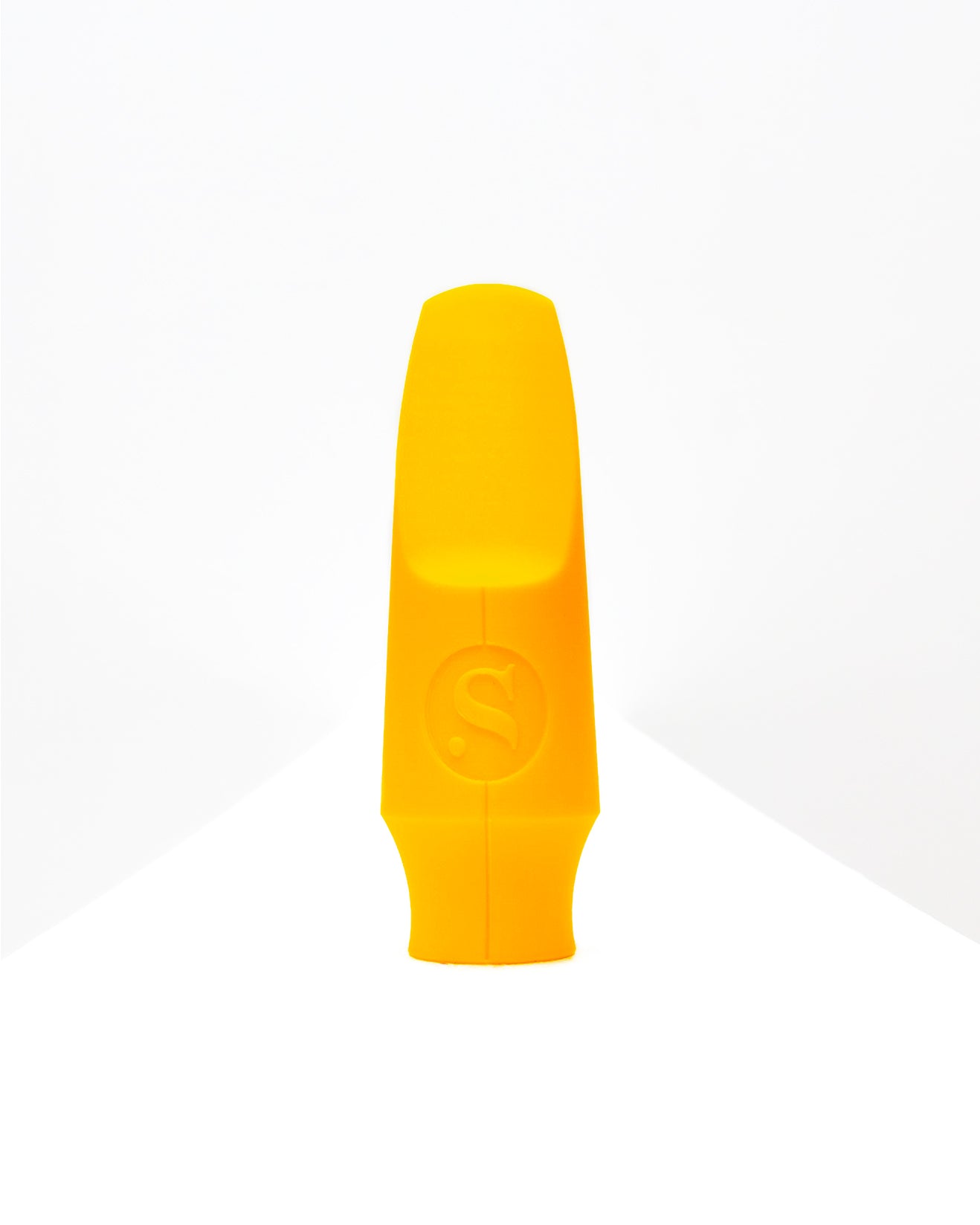 Alto Originals Saxophone mouthpiece - Smoky
- A dark and warm sound thanks to its large chamber
- A great projection thanks to its curved baffle
- Perfect for nice jazz ballads with Paul Desmond's style of sound

Alto Saxophone
Tip opening Chart
WHAT IS SYOS?
THE GAME CHANGER
Syos stands for Shape Your Own Sound. The technology and the science behind our saxophone and clarinet mouthpieces come from years of research in acoustics at Ircam, the worldwide reference in terms of sound technologies .

The meeting between Pauline, PhD in acoustics, and Maxime, PhD in auditory perception, started the creation and development of a new and original way of crafting instruments.

Using proprietary material SCAL3D we craft mouthpieces with the highest degree of precision, with improved resistance and durability and the largest choice of chamber geometries, baffle types and colors on the market.
Made in France, Syos mouthpieces are played by an ever-growing roster of artists worldwide.
Watch this mouthpiece at work
Shipping
Syos ships to most of the countries in the world except those of South America and Central America, Iran, Nigeria, North Korea, Sudan, Syrian Arab Republic, Turkey and Russia.
As the mouthpieces are made-to-order, please expect a manufacturing time ranging from 3 to 5 days. The delivery time then varies depending on the destination country and if you choose an express or regular shipping.
Other
You can contact us through our contact page! We will be happy to assist you.
FLAGSHIP LINE
INTRODUCING SYOS ORIGINALS
After 5 years of work with musicians around the world, we decided to create the Originals line in order to easily bring our acoustic expertise to any musician, from the beginner to the professional.
Syos Originals are a streamlined collection of easy-to-play mouthpieces for every type of saxophone and clarinet. Pick a dark (Smoky), balanced (Steady) or bright tone (Spark) and get the sound that was promised immediately.
Alto Originals Saxophone mouthpiece - Smoky
This mouthpiece is Amazing
I just got my Smokey and I was expecting it to be just alright but when I opened it just the packaging made me realize how high quality it was. This mouthpiece sounds amazing and I would totally recommend it
Vraiment super !!
Reçu très rapidement, étant débutant je chercher quand même un son chaud et feutré, au top facile à jouer.
Avec un peu plus d'expérience je pense me faire un bec sur mesure.
J'ai essayer les anches syos vraiment top avec le bec.
Alto dark smoky mouthpiece orignal
Very happy with the mouthpiece. It is true as it plays exactly what it says. I don't need to get other mouthpieces now. I'm saving up to get one for my tenor( unless there is a huge discount!)
Des becs adaptés aux styles de musique.
Les becs Steady et Smokey répondent chacun à un style et à un tempérament de jeu de saxo personnel. Le Steady répond et envoie très facilement dans le registre moyen et aïgue mais nécessite plus d'effort pour les notes basses.
Le Smoky apporte plus de facilité dans le registre bas tout en offrant une excellente projection pour le reste du registre avec une touche de brillance en moins pour les aïgues.
Alors en fonction des effets recherchés passer du Steady au Smoky apporte la solution adaptées.
Le chaînon manquant dans les solutions apportées par SYOS est la ligature. La ligature SYOS par rapport à d'autes ligatures laisse à désirer. Ce domaine reste encore à explorer pour SYOS afin d'offrir un couple bec - ligature plus performant et qui étend toute la puissance des becs au-delà de leur limites.
Dommage que ça s'arrête à la ligature...