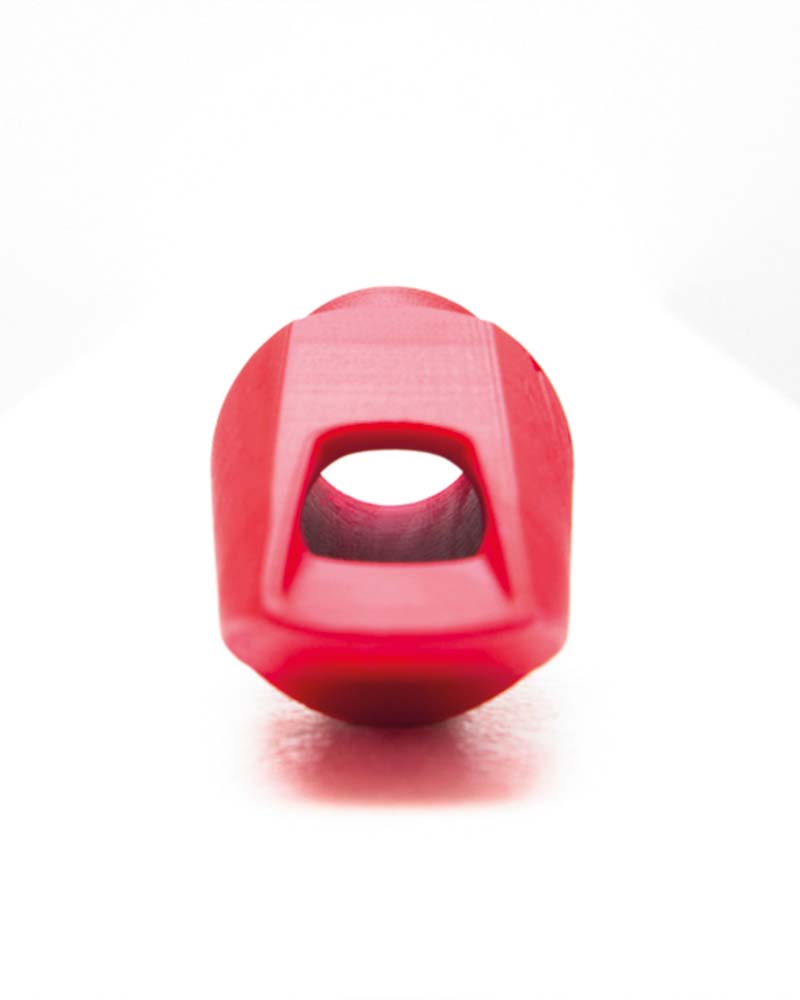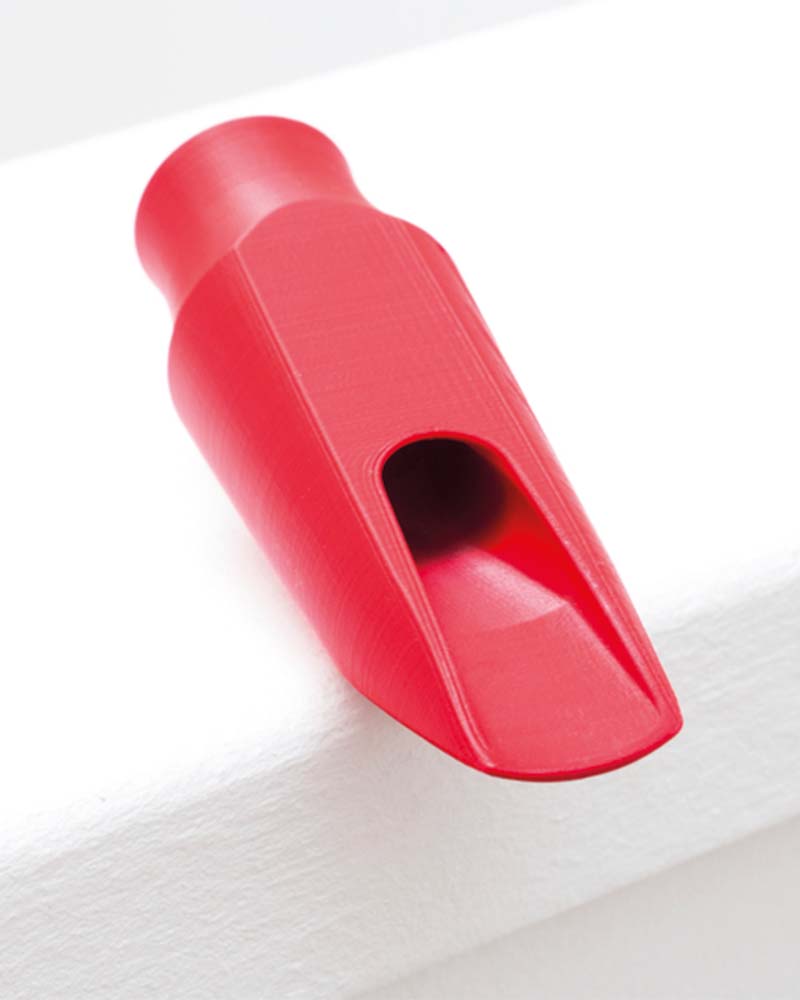 Alto Originals Saxophone mouthpiece - Spark
- A really bright and centered sound thanks to its medium chamber
- A lot of power and projection thanks to its step baffle
- Perfect to cut through in rock or funk bands. David Sanborn's style of sound.

Alto Saxophone
Tip opening Chart
WHAT IS SYOS?
THE GAME CHANGER
Syos stands for Shape Your Own Sound. The technology and the science behind our saxophone and clarinet mouthpieces come from years of research in acoustics at Ircam, the worldwide reference in terms of sound technologies .

The meeting between Pauline, PhD in acoustics, and Maxime, PhD in auditory perception, started the creation and development of a new and original way of crafting instruments.

Using proprietary material SCAL3D we craft mouthpieces with the highest degree of precision, with improved resistance and durability and the largest choice of chamber geometries, baffle types and colors on the market.
Made in France, Syos mouthpieces are played by an ever-growing roster of artists worldwide.
Watch this mouthpiece at work
Shipping
Syos ships to most of the countries in the world except those of South America and Central America, Iran, Nigeria, North Korea, Sudan, Syrian Arab Republic, Turkey and Russia.
As the mouthpieces are made-to-order, please expect a manufacturing time ranging from 3 to 5 days. The delivery time then varies depending on the destination country and if you choose an express or regular shipping.
Other
You can contact us through our contact page! We will be happy to assist you.
FLAGSHIP LINE
INTRODUCING SYOS ORIGINALS
After 5 years of work with musicians around the world, we decided to create the Originals line in order to easily bring our acoustic expertise to any musician, from the beginner to the professional.
Syos Originals are a streamlined collection of easy-to-play mouthpieces for every type of saxophone and clarinet. Pick a dark (Smoky), balanced (Steady) or bright tone (Spark) and get the sound that was promised immediately.
un bec incroyable
J'ai acheté un spark pour mon sax alto pour jouer du jazz et big band, le bec est parfait, un son brillant, et puissant. Pour noël mon épouse reçoit le même bec par ce qu'elle le trouve tellement bon
Alto Originals Saxophone mouthpiece - Spar
Très bon conseil sur la non nécessité à mon niveau d'un « sur-mesure ».
Le choix recommandé du Spark colle parfaitement à mes besoins et styles de musiques.
Réelle facilité et confort de jeu, sonorité brillante et conforme au besoin.
Best Mouthpiece on the market.
After recommendations from my teacher, I decided to buy a Syos mouthpiece. I was surprised with how the spark even exceeded the high praise it had received. I love the ring ligature, and it's much less fiddly than a normal lig, I've also damaged fewer reeds using this ligature. I no longer have to "fight" to make a loud, resonant sound, and both my altissimo range and lowest notes sound full and round with less effort than my student rubber mouthpiece. It did take some getting used to, but after that initial week or so of messing around to get the feel of it I have never been happier with a piece of kit. Will definitely purchase SYOS mouthpieces again for my other horns.
Flows really well and perfect tone!
Bought this mouthpiece for myself and was suprised at how good it sounded. It has the perfect tone for any jazz, r&b or solos and it really sticks out with its bright full tone.
I received my spark tenor sax mouthpiece today and it was absolutely as advertised so easy to play and has the bright sound that I was looking for. I used various reed strengths and they all played amazing. I will be ordering my alto sax mouthpiece shortly