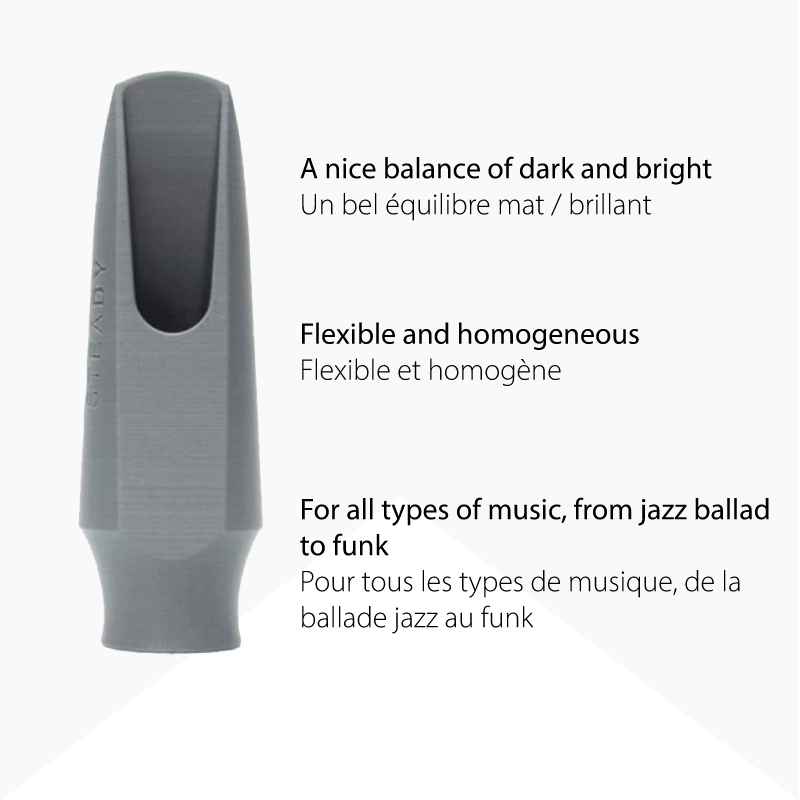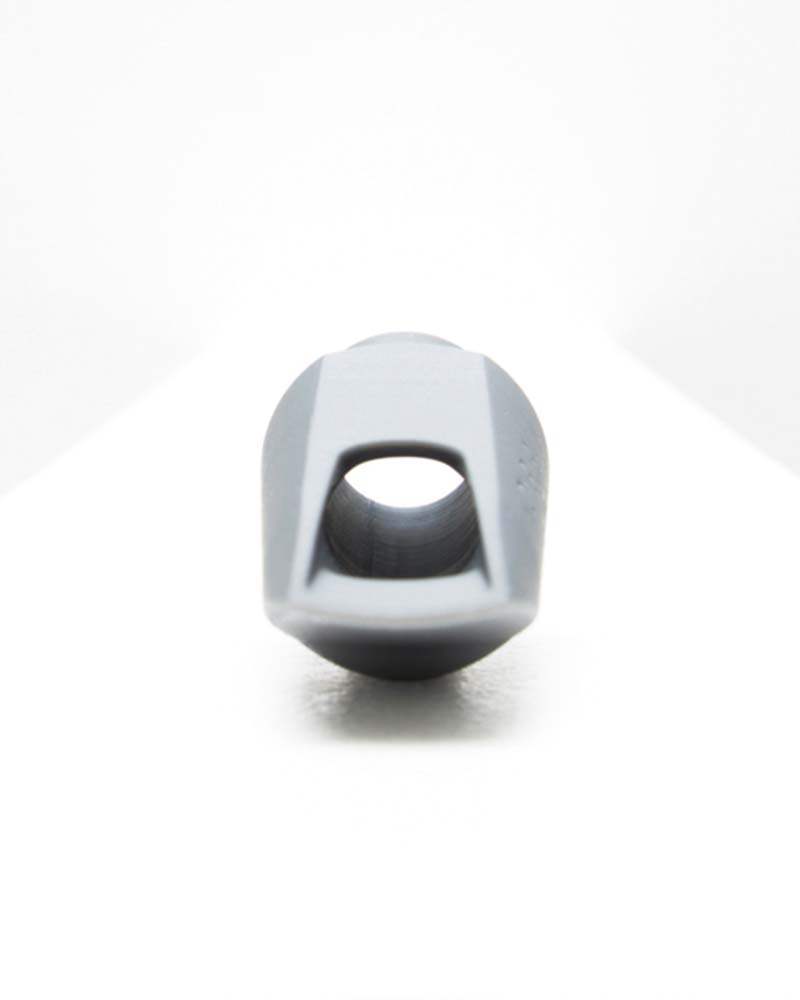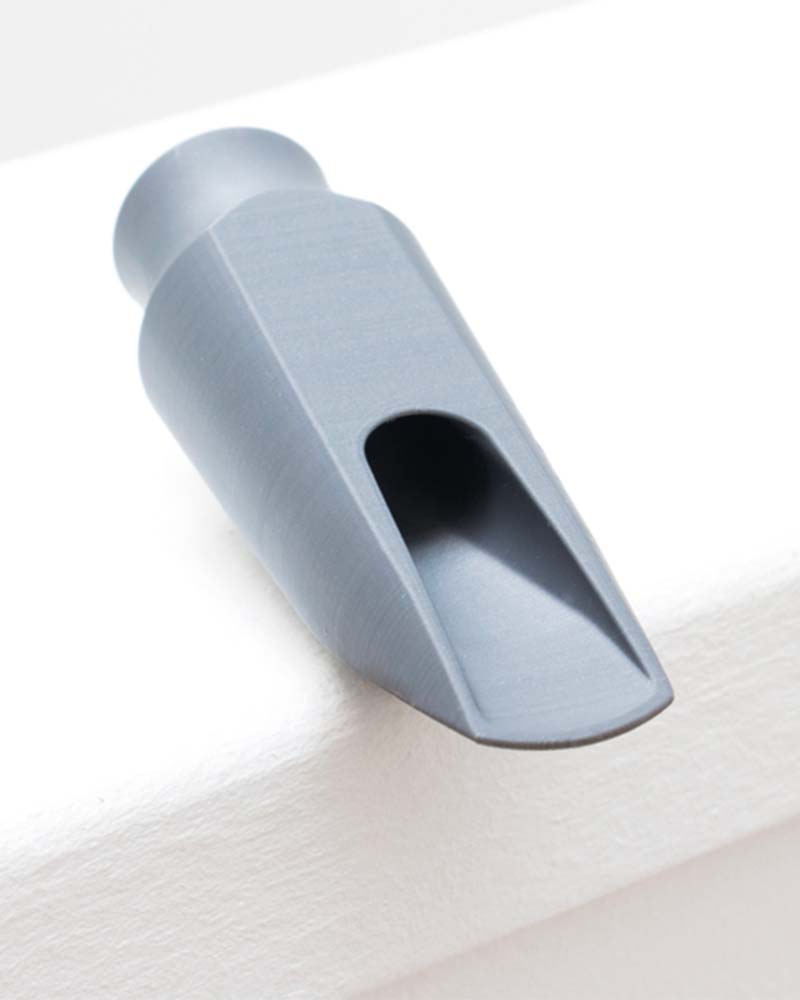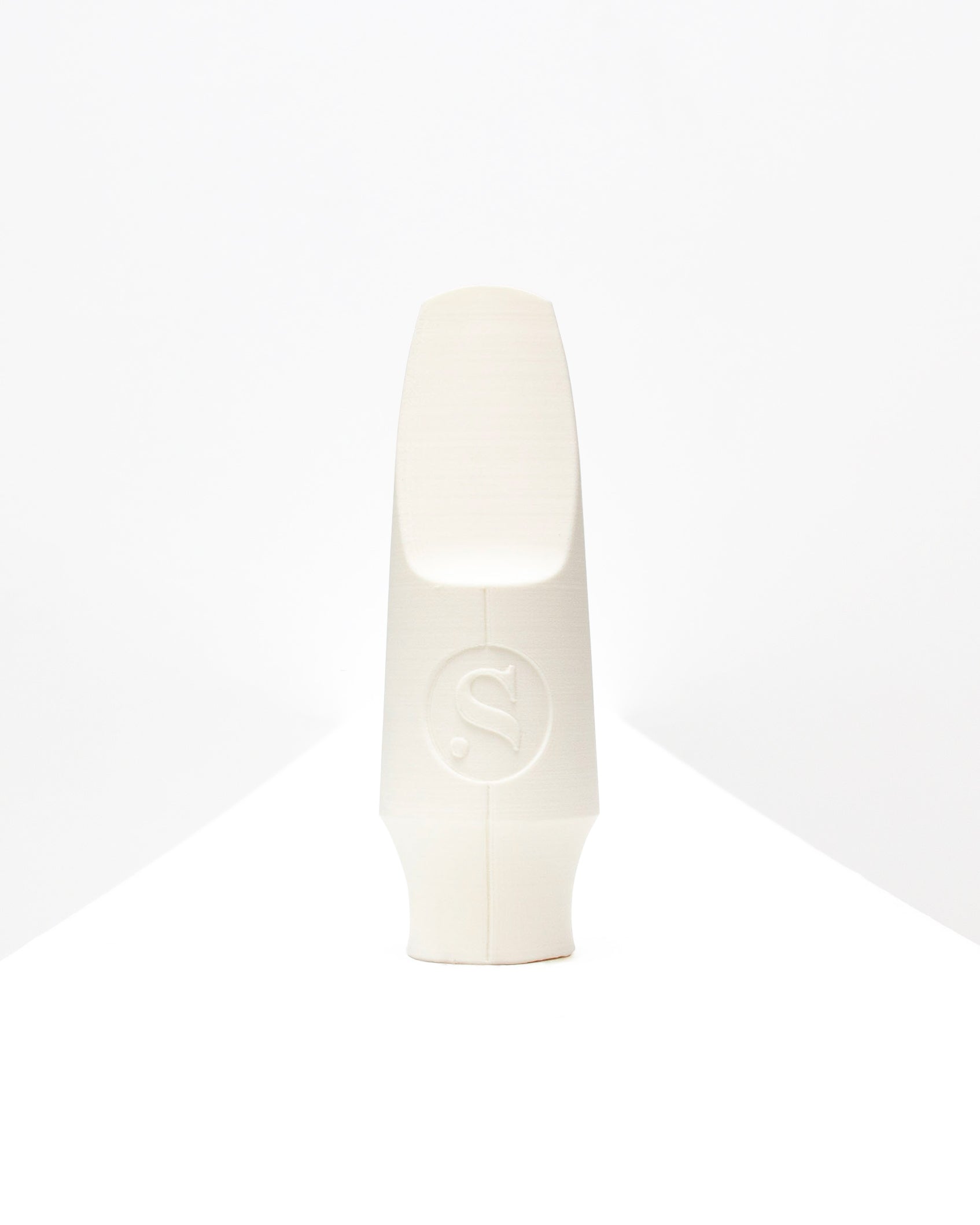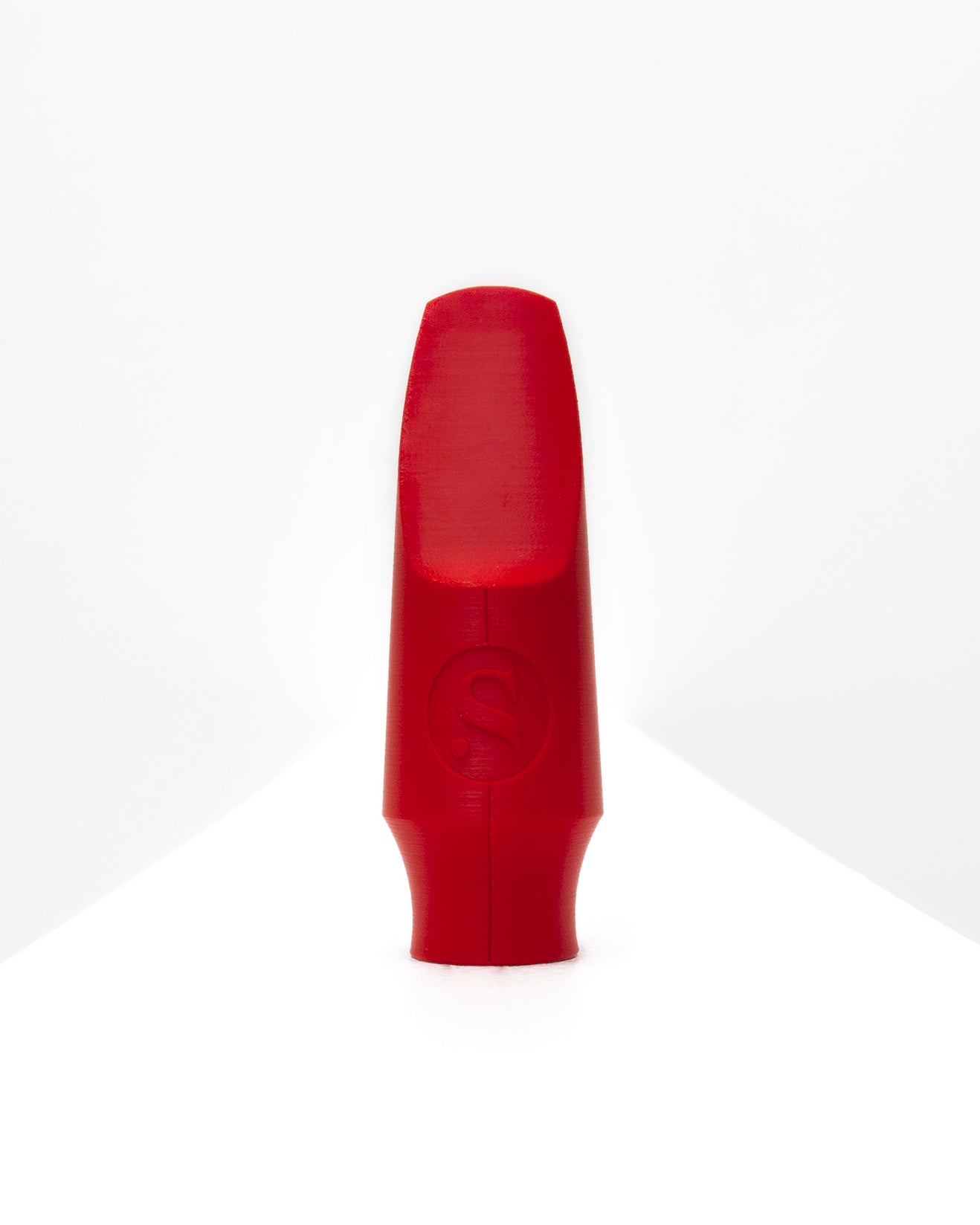 Alto Originals Saxophone mouthpiece - Steady
- A perfect balance of brilliance and warmth in the sound
- A really flexible and homogeneous mouthpiece thanks to its curved baffle and large chamber
- You can really play all styles of music, from jazz ballads to rock and funk.

Alto Saxophone
Tip opening Chart
WHAT IS SYOS?
THE GAME CHANGER
Syos stands for Shape Your Own Sound. The technology and the science behind our saxophone and clarinet mouthpieces come from years of research in acoustics at Ircam, the worldwide reference in terms of sound technologies .

The meeting between Pauline, PhD in acoustics, and Maxime, PhD in auditory perception, started the creation and development of a new and original way of crafting instruments.

Using proprietary material SCAL3D we craft mouthpieces with the highest degree of precision, with improved resistance and durability and the largest choice of chamber geometries, baffle types and colors on the market.
Made in France, Syos mouthpieces are played by an ever-growing roster of artists worldwide.
Watch this mouthpiece at work
Shipping
Syos ships to most of the countries in the world except those of South America and Central America, Iran, Nigeria, North Korea, Sudan, Syrian Arab Republic, Turkey and Russia.
As the mouthpieces are made-to-order, please expect a manufacturing time ranging from 3 to 5 days. The delivery time then varies depending on the destination country and if you choose an express or regular shipping.
Other
You can contact us through our contact page! We will be happy to assist you.
FLAGSHIP LINE
INTRODUCING SYOS ORIGINALS
After 5 years of work with musicians around the world, we decided to create the Originals line in order to easily bring our acoustic expertise to any musician, from the beginner to the professional.
Syos Originals are a streamlined collection of easy-to-play mouthpieces for every type of saxophone and clarinet. Pick a dark (Smoky), balanced (Steady) or bright tone (Spark) and get the sound that was promised immediately.
My Pilgrimage to Paris
Hey there Sylvie and Pauline. I got to meet you both in your Paris shop on Monday September 25 this year while on a three-week vacation to England and Paris. I had a host in England and just figured as long as I was so close to Paris I'd take the train over from London to pay a visit. I was treated like an old friend, was just thrilled to be in the place where all my fabulous mouthpieces have come from. This review is expected to be about an alto Steady 6 in medium blue, but I have to say I bought that piece for my friend and bandmate Tracy back in Washington state....for her sweet 1984 SA 80 alto. I think she digs it but you'll have to ask her. For MY sweet 1974 Mark VII alto, I bought a Smoky 6 in dark blue. I use a Rovner ligature, have used them on all my rigs for thirty years and am just very loyal to them. I LOVE my Smoky. I'm primarily a tenor player and don't really feel I need to be super edgy on the alto because it already has a natural edge on account of its higher range. The Smoky is everything I hoped it would be, smooth, easy to attack, super in-tune and capable of everything from dark and sexy to loud and edgy. It covers everything I need from smooth jazz to high energy rock all in one rig. Full disclosure: I have three rigs for my Ref 54 tenor; a Spark in 7, a personal custom in 8, and a Yannick Coderre Signature in 8*. I have named them Sparky, Kito, and Yanni (just so I don't get the caps mixed up). The three are always in the bag, the Spark is clean and full throated, great for a jazz band section and combo work. The custom has more edge and volume, great for any music, especially the rock and funks I do and the Coderre is super loud and edgy when I need the volume to cut through a loud band. All three respond like butter, play impeccably in tune, pop altissimos like no other rigs I've ever had and have awesome tone across the entire range of the horn. In all my playing career, I've never earned so many compliments as I have since I began using my Syos rigs. The first one I bought was the Coderre signature in 2019 after discovering Syos while cruising mouthpiece makers on the web. I was attracted and intrigued by the design process on the website. I listened to Yannick Coderre's sound snippet and decided that was the tone I was looking for in a new modern rig. That it was made on a 3D printer seemed adventurous at first but within the first 15 minutes of playing on it I knew it was a keeper. When I was in the shop that day in September, Sylvie let me into the exquisite basement studio they have built and let me try a whole row of Eddie Rich signatures. Too much fun. It is likely an Eddie Rich will be my next purchase. I haven't even begun to rave about the Spark 7 I use on my bari! What a success story you have become by helping to make thousands of players all over the world into success stories each and every one. You go! Pauline and Sylvie and everyone at Syos. You have a devotee for life. ciao for now, Keith Stone, Anacortes, WA, USA
Alto Originals Saxophone mouthpiece - Steady
Bec syos
Super produit facilité de jeu et son limpide
SYOS STEADY MOUTHPIECE
A trial will convince you. It is easy to blow and "Steady". It can make a beginner sound like a pro.
best mouthpiece
really good mouthpiece for all kind of music so easy to play on