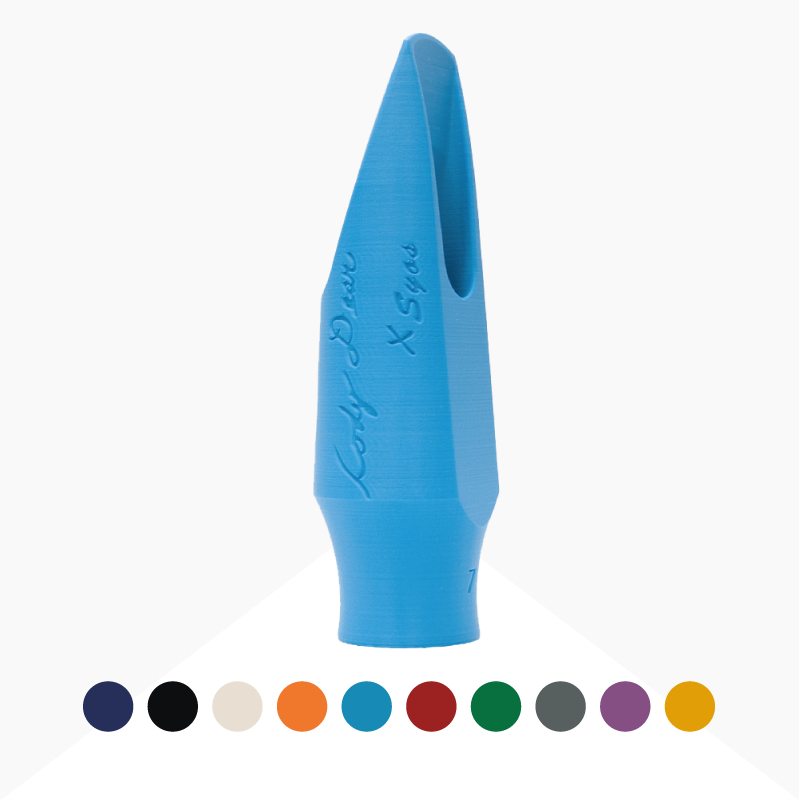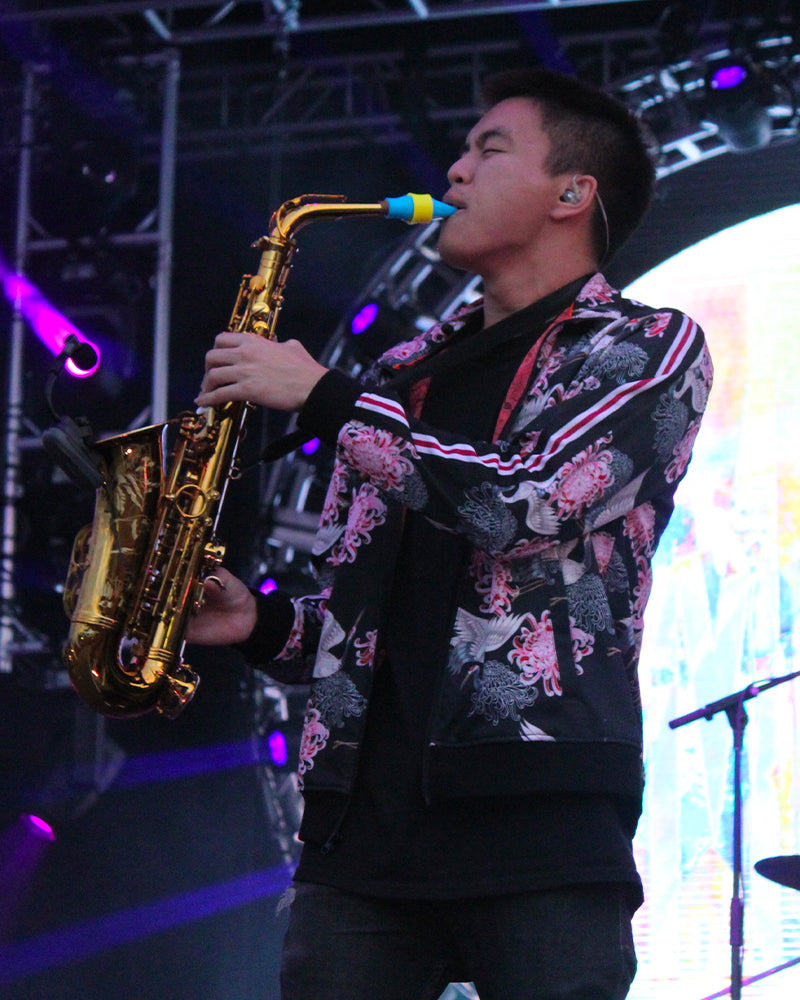 Alto Signature Saxophone mouthpiece - Cody Dear
Words from the artist :
"Syos mouthpieces provide a tremendous amount of clarity, dynamic sensitivity, and color to my playing. I never thought I would be able to project through a live band but also be able to play in a much quieter setting with such ease and control."
CHARACTERISTICS
Cody Dear's mouthpiece features a medium chamber and step baffle for a very bright and powerful sound with good playability.
Cody Dear plays with a 7 tip opening.
Alto Saxophone
Tip opening chart
Cody Dear is a saxophonist/pianist/composer based in Los Angeles. His eclectic sound has allowed him to perform and record with a broad range of artists including MAX, Travis Barker, Theophilus London, Wycliffe Gordon, Terence Blanchard, Louis Futon and many others. Additionally, he's made television appearances on shows such as Jimmy Kimmel Live and Live with Kelly and Ryan. He's currently on tour playing saxophone and piano with pop artist MAX.

Dear has performed for various international venues and events, including the North Sea, Vienne, Montreux and Umbria Jazz Festivals. Most recently, he performed for the Corona Capital Festival in Mexico, as well as the Sydney Opera House in Australia.

At the beginning of 2019, Dear released his debut album entitled "Songs Like These" which has garnered over 1,000,000 streams on Spotify. With a unique blend of Jazz, RnB, and Funk music, Dear hopes to create a dynamic sound palette for his listeners.
Artist Set Up :
Instrument: Selmer Paris Flamingo Reference 54
Reeds: Legere Signature Series 2.5
Ligature: Syos
WHAT IS SYOS?
THE GAME CHANGER
Syos stands for Shape Your Own Sound. The technology and the science behind our saxophone and clarinet mouthpieces come from years of research at IRCAM, the worldwide reference in terms of acoustics and sound technologies.

The meeting between Pauline, PhD in acoustics, and Maxime, PhD in auditory perception, started the creation and development of a new and original way of designing instruments.
Using proprietary material SCAL3D we craft mouthpieces with the highest degree of precision, with improved resistance and durability and the largest choice of chamber geometries, baffle types and colors on the market.
Syos mouthpieces are played by an ever-growing roster of international artists.
Powerful
I thought it was a great mouthpiece easy to play all registers. It was not the tone I was looking for as it was a bit loud for my liking. However I can see why Cody Dears loves it.
I love the mouthpiece but I am in the process of exchanging it for a larger tip opening
Shipping
Syos ships to most of the countries in the world except those of South America and Central America, Iran, Nigeria, North Korea, Sudan, Syrian Arab Republic, Turkey and Russia.
As the mouthpieces are made-to-order, please expect a manufacturing time ranging from 3 to 5 days. The delivery time then varies depending on the destination country and if you choose an express or regular shipping.
Other
You can contact us through our contact page! We will be happy to assist you.
IN THE SPOTLIGHT
THE SIGNATURE COLLECTION
On our Signature Collection you will find mouthpieces full of personality curated by world-class musicians. Their sound is at your fingertips!