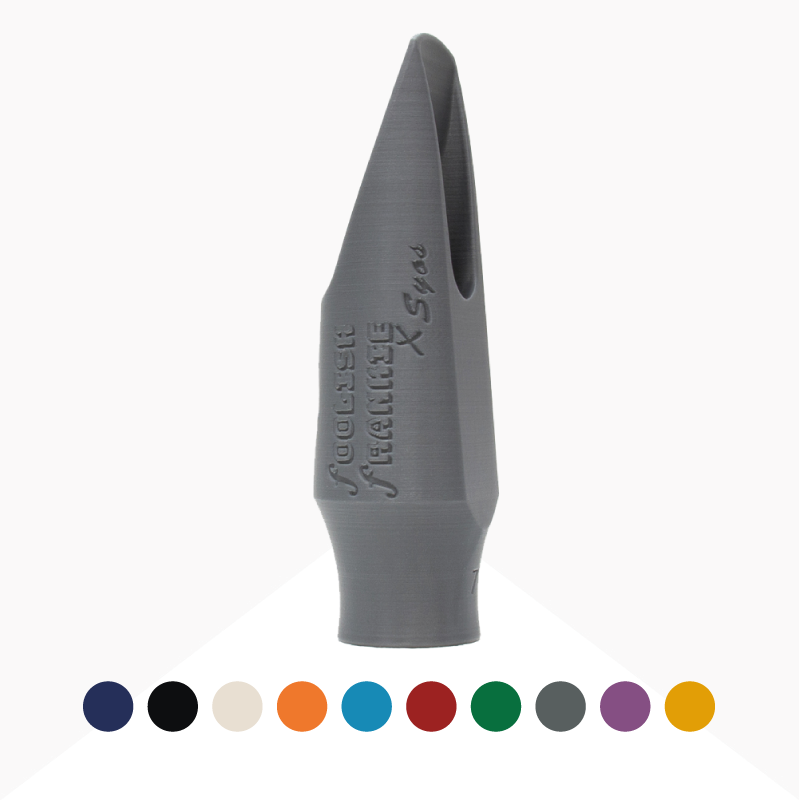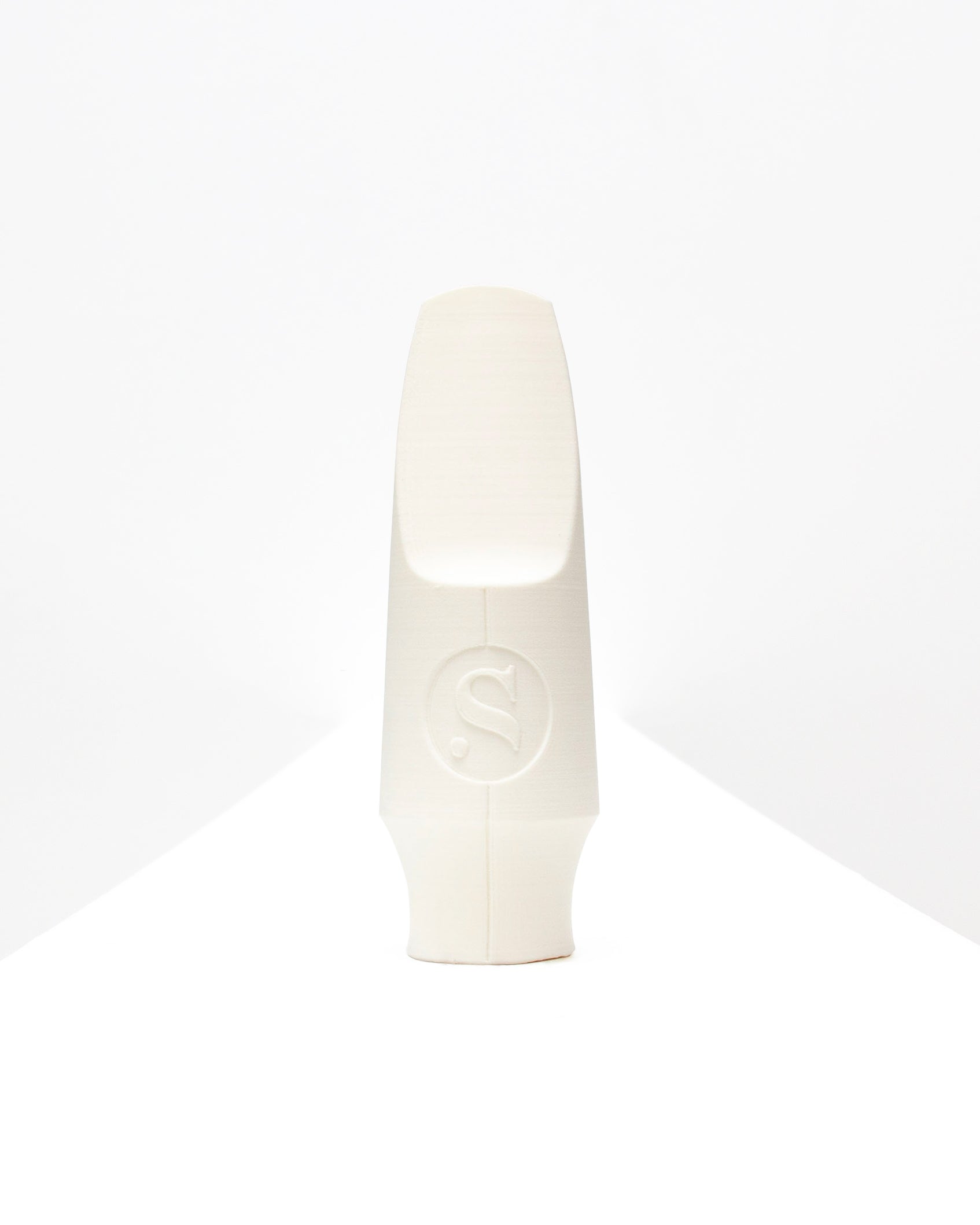 Alto Signature Saxophone mouthpiece - Foolish Frankie
Words from the artist :
"This mouthpiece makes playing effortless in all registers of the horn. It speaks clearly and can be pushed without feeling like you need more." 
CHARACTERISTICS
Foolish Frankie's mouthpiece combines a small/medium chamber and a circular baffle for a bright, flexible and homogeneous sound with great playability.
Foolish Frankie plays with a 7 tip opening.
Alto Saxophone
Tip opening chart
FoolishFrankie is a young saxophonist from Pittsburgh, Pennsylvania who is best known for his social media presence.

He spent his high-school years studying music at Lincoln Park Performing Arts Charter School, then went on to study jazz at the University of North Texas.

After his brief time at UNT, FoolishFrankie decided to leave school to play professionally in the Pittsburgh area while building his online brand.

He currently makes music related videos on his YouTube channel as well as TikTok videos to his 430,000+ followers.
Artist Set Up :
Instrument: Eastman 52nd St
Reeds: BSS Reeds 3.5
Ligature: Rovner versa
WHAT IS SYOS?
THE GAME CHANGER
Syos stands for Shape Your Own Sound. The technology and the science behind our saxophone and clarinet mouthpieces come from years of research at IRCAM, the worldwide reference in terms of acoustics and sound technologies.

The meeting between Pauline, PhD in acoustics, and Maxime, PhD in auditory perception, started the creation and development of a new and original way of designing instruments.
Using proprietary material SCAL3D we craft mouthpieces with the highest degree of precision, with improved resistance and durability and the largest choice of chamber geometries, baffle types and colors on the market.
Syos mouthpieces are played by an ever-growing roster of international artists.
Alto Signature Saxophone mouthpiece - Foolish Frankie
Conflicted
I received my mouthpiece a couple months ago and I thought that the few squeaks and blemishes in the sound would pass as I got used to the piece. Sadly they have not, might just be a me thing but my other pieces from other brands all work great so it is bittersweet for me as I love the sound the piece makes. I should gave probably tries different tip openings also as I think the baffle makes the piece less resistant.
Hello Alex,
Thank you for your feedback. I am sorry the mouthpiece does not work for you. Is it the opening 5 or the 6 that you kept?
Shipping
Syos ships to most of the countries in the world except those of South America and Central America, Iran, Nigeria, North Korea, Sudan, Syrian Arab Republic, Turkey and Russia.
As the mouthpieces are made-to-order, please expect a manufacturing time ranging from 3 to 5 days. The delivery time then varies depending on the destination country and if you choose an express or regular shipping.
Other
You can contact us through our contact page! We will be happy to assist you.
IN THE SPOTLIGHT
THE SIGNATURE COLLECTION
On our Signature Collection you will find mouthpieces full of personality curated by world-class musicians. Their sound is at your fingertips!