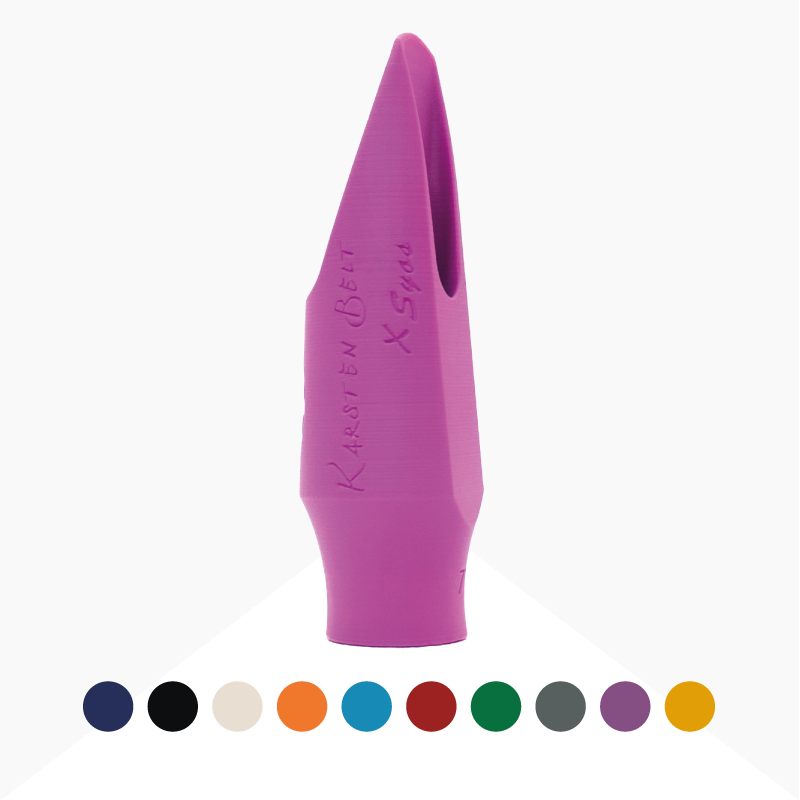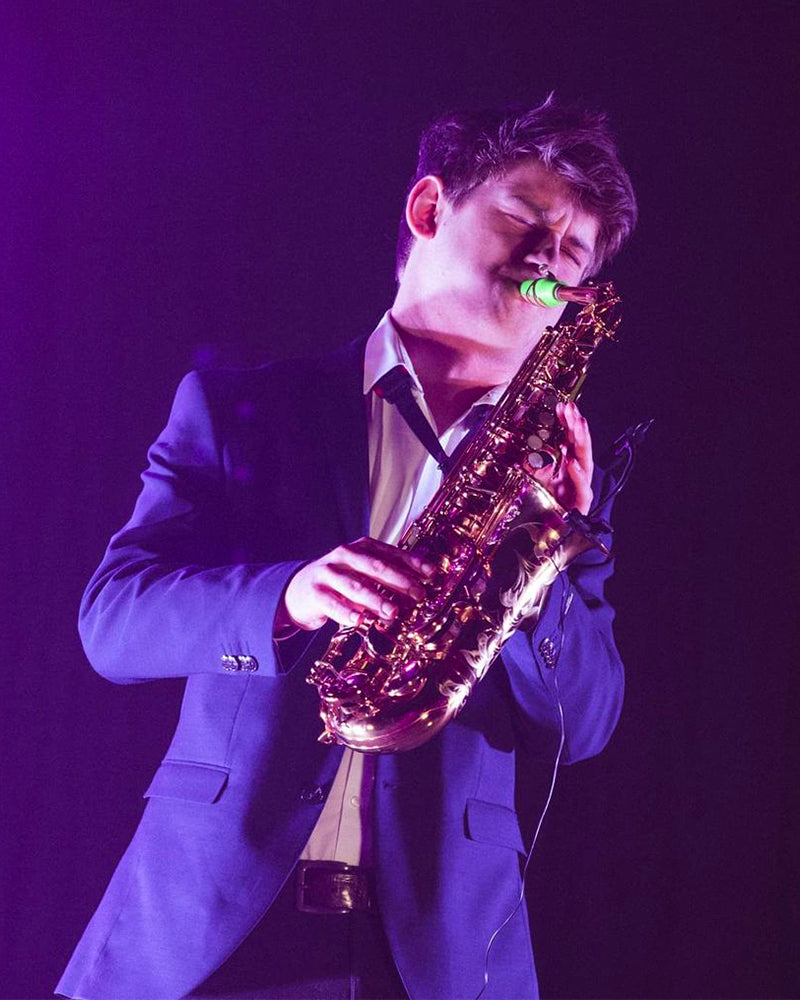 Alto Signature Saxophone mouthpiece - Karsten Belt
Words from the artist :
" I am extremely satisfied with the quality of the mouthpiece and the service Syos provides. Getting the chance to design your perfect mouthpiece is a dream come true." 
CHARACTERISTICS
Karsten Belt's mouthpiece combines a medium chamber and step baffle for a very bright and powerful sound with good playability.
Karsten Belt plays with a 7 tip opening.
Alto Saxophone
Tip opening chart
Karsten Belt is a saxophone player from the Netherlands, most well-known via his YouTube and TikTok channel.

He started playing saxophone when he was 8, and has been performing as often as he can since then.

In order to showcase his passion for music, he began uploading videos of his street performances on YouTube in 2019, gaining millions of views.

His YouTube success allowed him to get in contact with music producers and musicians all over the world with whom he started to make new music.

He is currently exploring the social media platform TikTok by adding saxophone solos to popular songs, gathering a big following on that platform as well.
Artist Set Up :
Instrument: Selmer Reference 54
Reeds: Vandoren Java Red 2.5
Ligature: Standard Selmer
WHAT IS SYOS?
THE GAME CHANGER
Syos stands for Shape Your Own Sound. The technology and the science behind our saxophone and clarinet mouthpieces come from years of research at IRCAM, the worldwide reference in terms of acoustics and sound technologies.

The meeting between Pauline, PhD in acoustics, and Maxime, PhD in auditory perception, started the creation and development of a new and original way of designing instruments.
Using proprietary material SCAL3D we craft mouthpieces with the highest degree of precision, with improved resistance and durability and the largest choice of chamber geometries, baffle types and colors on the market.
Syos mouthpieces are played by an ever-growing roster of international artists.
Its perfect
Its the perfect mouthpiece, its more difficult to find the perfect reed.. :)
Alto Signature Saxophone mouthpiece - Karsten Belt
Amazing playability
Amazing mouthpiece, I can get the full range of the instrument while sounding great!
Unique mouthpiece
Fantastic mouthpiece with a great sound.
Shipping
Syos ships to most of the countries in the world except those of South America and Central America, Iran, Nigeria, North Korea, Sudan, Syrian Arab Republic, Turkey and Russia.
As the mouthpieces are made-to-order, please expect a manufacturing time ranging from 3 to 5 days. The delivery time then varies depending on the destination country and if you choose an express or regular shipping.
Other
You can contact us through our contact page! We will be happy to assist you.
IN THE SPOTLIGHT
THE SIGNATURE COLLECTION
On our Signature Collection you will find mouthpieces full of personality curated by world-class musicians. Their sound is at your fingertips!