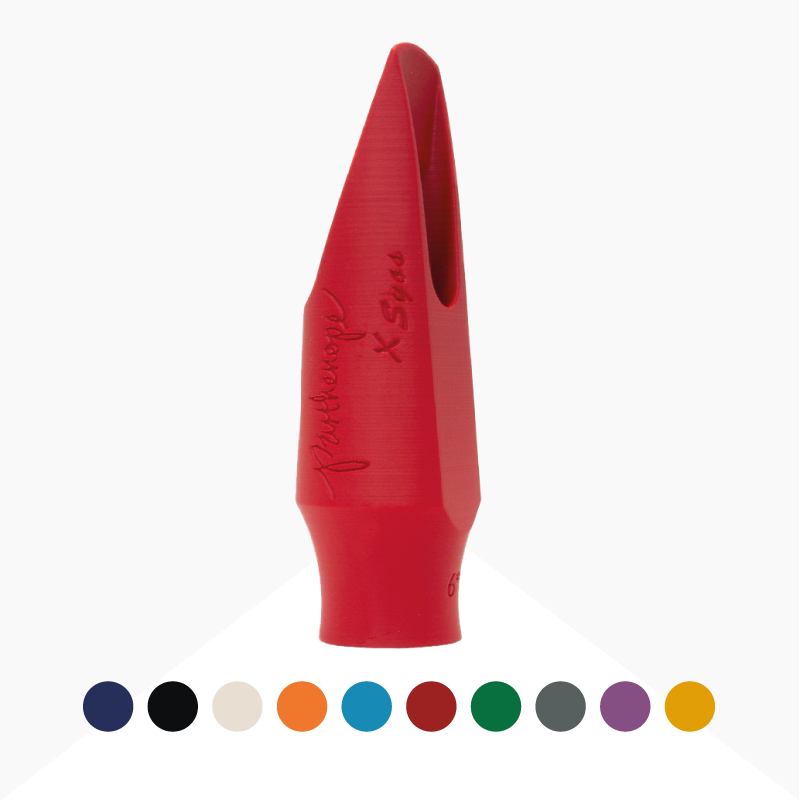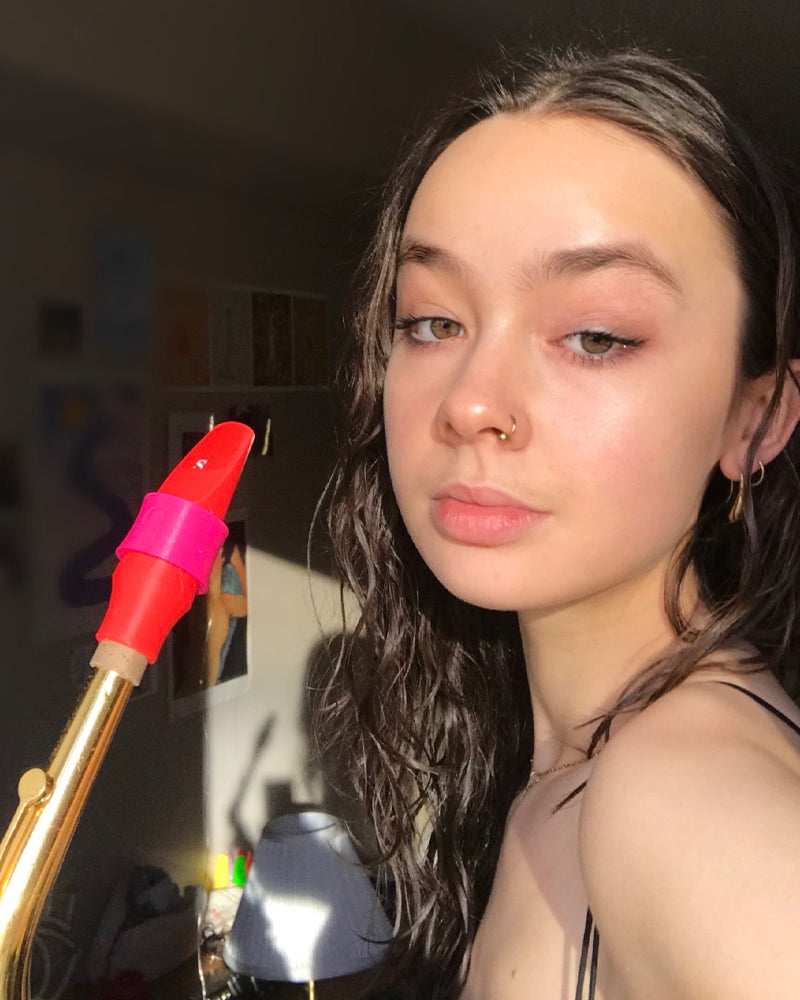 Alto Signature Saxophone mouthpiece - Parthenope
Words from the artist :
"My Syos allows me to explore the full range of colors with ease. It is a versatile mouthpiece with an exquisite, rich tone. You must try it to believe it!" 
CHARACTERISTICS
Parthenope's mouthpiece combines a medium chamber and step baffle for a bright and powerful sound with great playability.
Parthenope plays with a 6* tip opening.
Alto Saxophone
Tip opening chart
Parthenope is a young artist from Leeds, UK, and is an active international performer and composer in jazz and modern styles. She is based in London and is currently studying jazz saxophone at the Guildhall School of Music. She aims to inspire others to play an instrument and to listen to jazz through her popular Instagram page, @parthenope.music.
Artist Set Up :
Instrument: Series 2 Selmer
Reeds: Vandoren Java Reed Str. 3
Ligature: Syos
WHAT IS SYOS?
THE GAME CHANGER
Syos stands for Shape Your Own Sound. The technology and the science behind our saxophone and clarinet mouthpieces come from years of research at IRCAM, the worldwide reference in terms of acoustics and sound technologies.

The meeting between Pauline, PhD in acoustics, and Maxime, PhD in auditory perception, started the creation and development of a new and original way of designing instruments.
Using proprietary material SCAL3D we craft mouthpieces with the highest degree of precision, with improved resistance and durability and the largest choice of chamber geometries, baffle types and colors on the market.
Syos mouthpieces are played by an ever-growing roster of international artists.
Parthenope alto mpc. is awsome!
So glad to finally find a mpc. that responds in a full bodied sound in al the rages including the altissimo . I hd been using a variety of metal mpcs ( Dukoff and Guardala). on my alto for years and they are too thin and bright sounding. I am usually blowing away my vocalists with those metal mpcs.. Since switching to the Parthenope 8* alto mpc. my playing now brings a smile to their faces. I am also currently using this mpc. in the studio to record my original Contemporary jazz album produced by Lou G. of Paula Atherton fame.. I want to thank my friend Gabi Rose for recommending this mpc. even though I use an 8* instead of 7*. Happy to be playing more alto again since I mainly play tenor. Thank you!
My Parthenope Mouthpiece
My Parthenope 8* mouthpiece has giving me the tone and ease of playing that I was looking for on my gigs and in the recording studio. I am currently using it on my new recording of contemporary jazz originals produced by Lou G. ( Paula Atherton's spouse). It responses well in all registers of the horn including the altissimo range. This mouthpiece was recommended to me by my friend Gabi Rose. I also use Syos #3 reeds and a Syos ligature . Finally no more ear piercing high end like from my metal mpouthpieces!
the best basic mouthpiece for my needs
Is currently my most direct mouthpiece on the alto - I'm still researching - the path length, the baffle...
High and low
This mouthpiece lives up to what it reports to do. Gives a nice bright punchy sound on the higher register but also the low notes came out easily. Well worth having in your bag.
Shipping
Syos ships to most of the countries in the world except those of South America and Central America, Iran, Nigeria, North Korea, Sudan, Syrian Arab Republic, Turkey and Russia.
As the mouthpieces are made-to-order, please expect a manufacturing time ranging from 3 to 5 days. The delivery time then varies depending on the destination country and if you choose an express or regular shipping.
Other
You can contact us through our contact page! We will be happy to assist you.
IN THE SPOTLIGHT
THE SIGNATURE COLLECTION
On our Signature Collection you will find mouthpieces full of personality curated by world-class musicians. Their sound is at your fingertips!