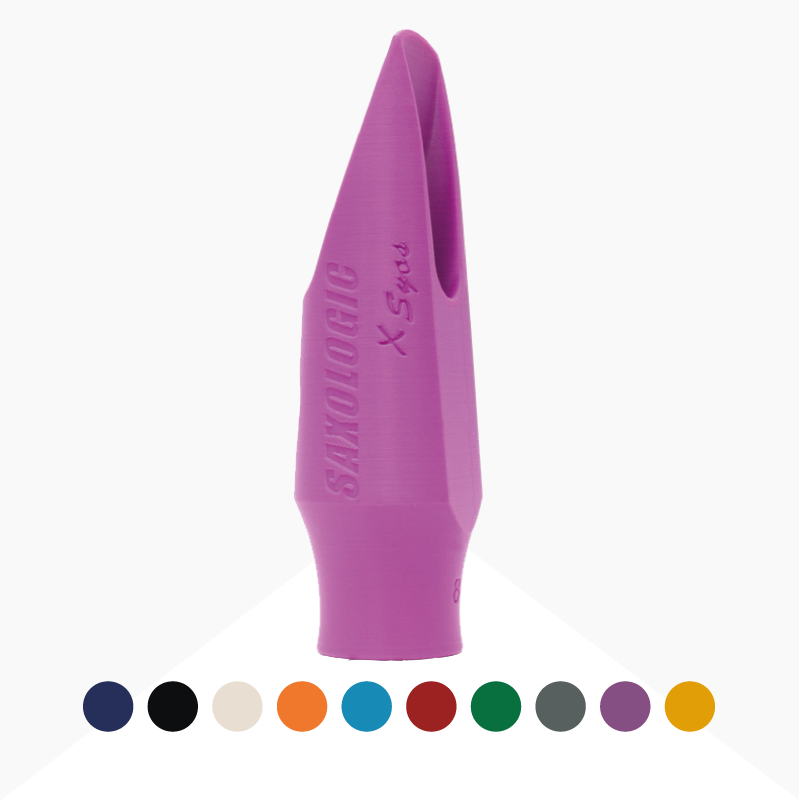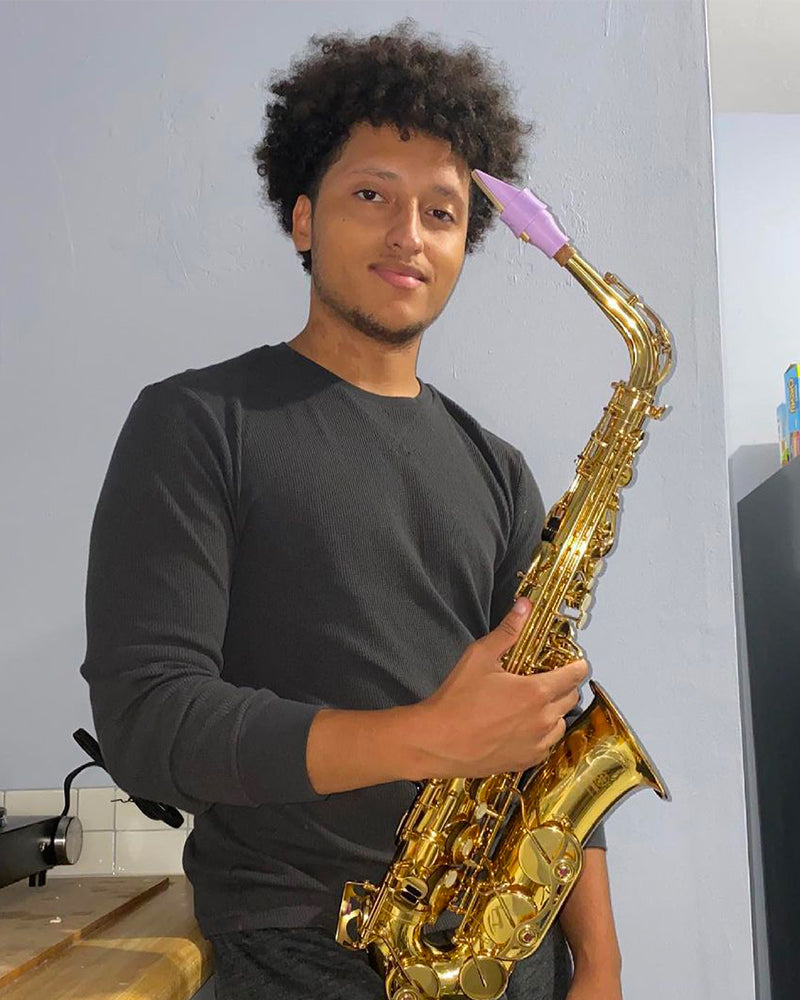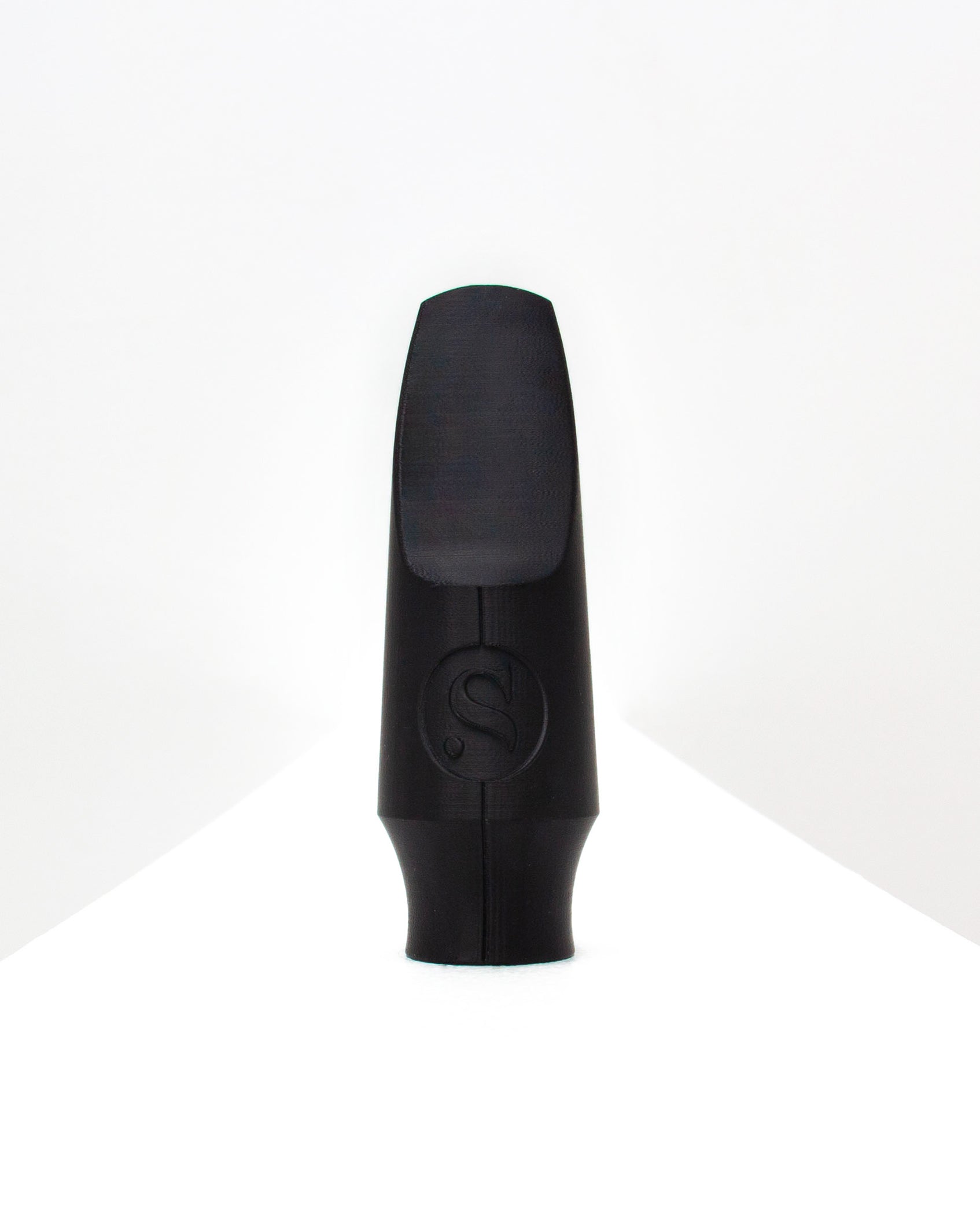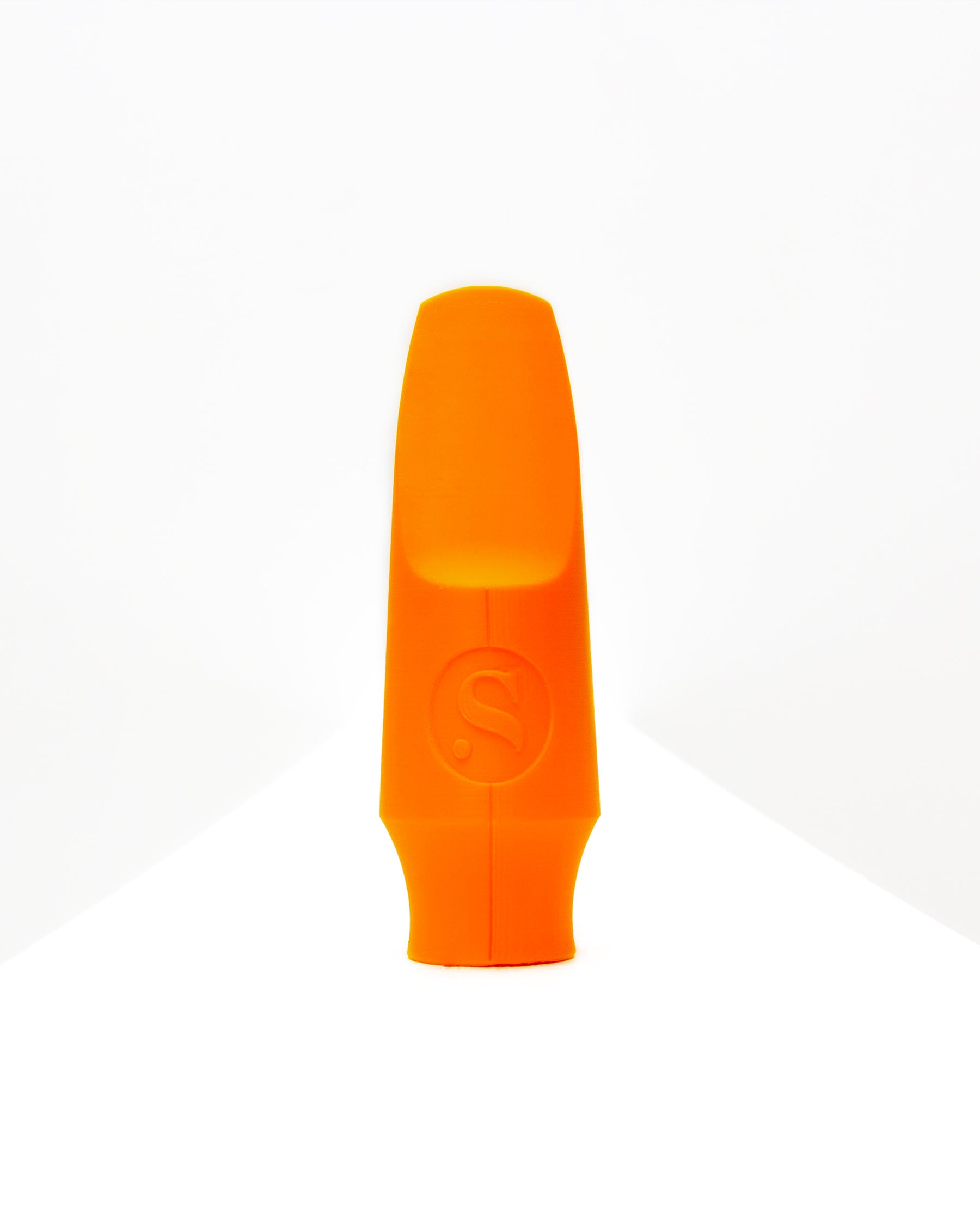 Alto Signature Saxophone mouthpiece - Saxologic
Words from the artist :
" My mouthpiece equips you with a beautifully flexible tone quality in all registers of the horn. The projection is powerful and the subtone is effortless." 
CHARACTERISTICS
With an extra-small/small chamber and a circular baffle, Saxologic's Signature mouthpiece will give you a bright, powerful and homogeneous sound with great playability.
Saxologic plays with a 8 tip opening.
Alto Saxophone
Tip opening chart
Nathan Graybeal is a young artist from North Carolina, most well-known for his YouTube persona "Saxologic". Originally an avid drawer then animator, he has transferred his love for art to saxophone. He spreads his infectious passion to inspire others in finding the joy of improving in music. Nathan obtained a bachelor's degree in both jazz and classical saxophone performance from East Carolina University and currently attends Frost School of Music at the University of Miami for his master's.
Artist Set Up :
Instrument: Yamaha YAS-62
Reeds: Vandoren Java Red 3s
Ligature: Syos
WHAT IS SYOS?
THE GAME CHANGER
Syos stands for Shape Your Own Sound. The technology and the science behind our saxophone and clarinet mouthpieces come from years of research at IRCAM, the worldwide reference in terms of acoustics and sound technologies.

The meeting between Pauline, PhD in acoustics, and Maxime, PhD in auditory perception, started the creation and development of a new and original way of designing instruments.
Using proprietary material SCAL3D we craft mouthpieces with the highest degree of precision, with improved resistance and durability and the largest choice of chamber geometries, baffle types and colors on the market.
Syos mouthpieces are played by an ever-growing roster of international artists.
Parfaitement parfait!!!!
Je ne peux pas dire autrement car je suis venus au local de paris éssayer. J'en ai donc éssayé plusieurs et celui de saxologic me convenait le mieux pour mes besoins actuels. J'ai.ausse éssayé la signature yannick coderre qui est une véritable tuerie mais ne correspondait pas a ce que je cherchais.
Alto Signature Saxophone mouthpiece - Saxologic
I use this mouthpiece with your ligature but also with a "leather" ligature - BG - which offers a different tightening of the reed
the sound suits me, it is different from the selmer s80c* mouthpiece, BUT .... I still have to discover it and "make it sound"
according to .....my possibilities and my personal tastes (there is also the choice of the reed which is not negligible for the sound). Good beginning of the year to you all
(the fact of being able to "listen" to the signature mouthpieces on your site was a good trigger), friendly Serge.
Shipping
Syos ships to most of the countries in the world except those of South America and Central America, Iran, Nigeria, North Korea, Sudan, Syrian Arab Republic, Turkey and Russia.
As the mouthpieces are made-to-order, please expect a manufacturing time ranging from 3 to 5 days. The delivery time then varies depending on the destination country and if you choose an express or regular shipping.
Other
You can contact us through our contact page! We will be happy to assist you.
IN THE SPOTLIGHT
THE SIGNATURE COLLECTION
On our Signature Collection you will find mouthpieces full of personality curated by world-class musicians. Their sound is at your fingertips!