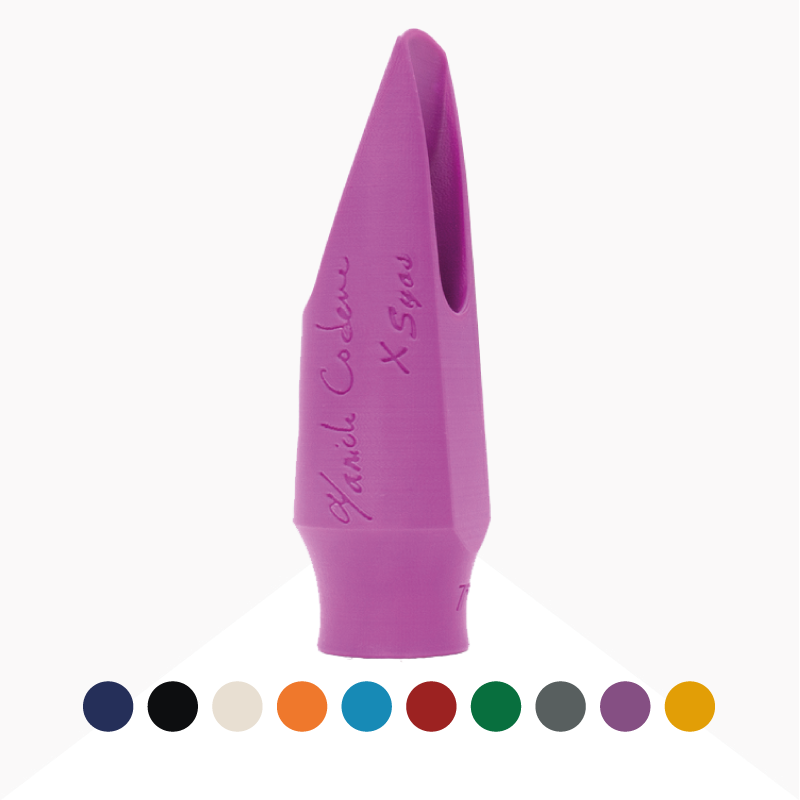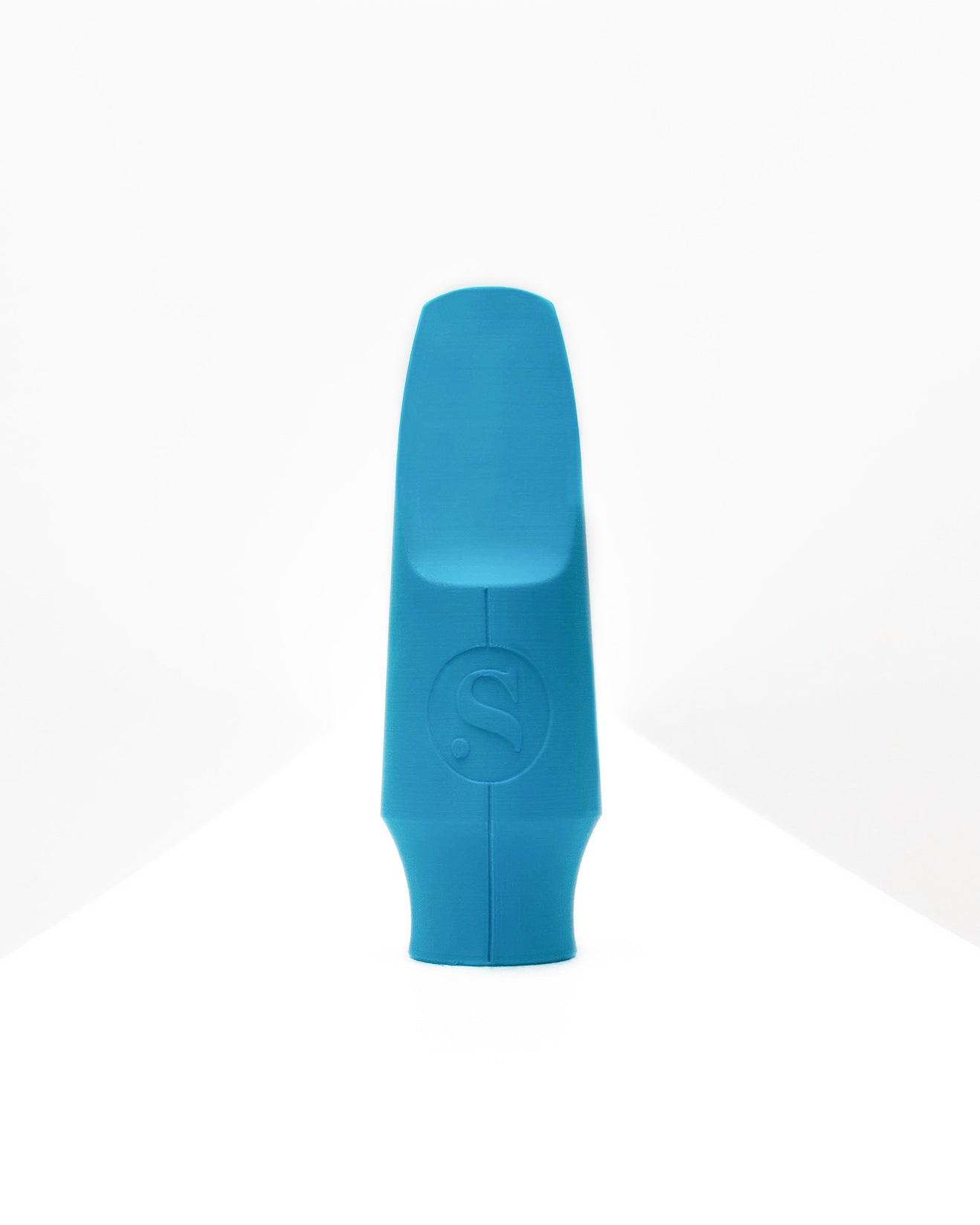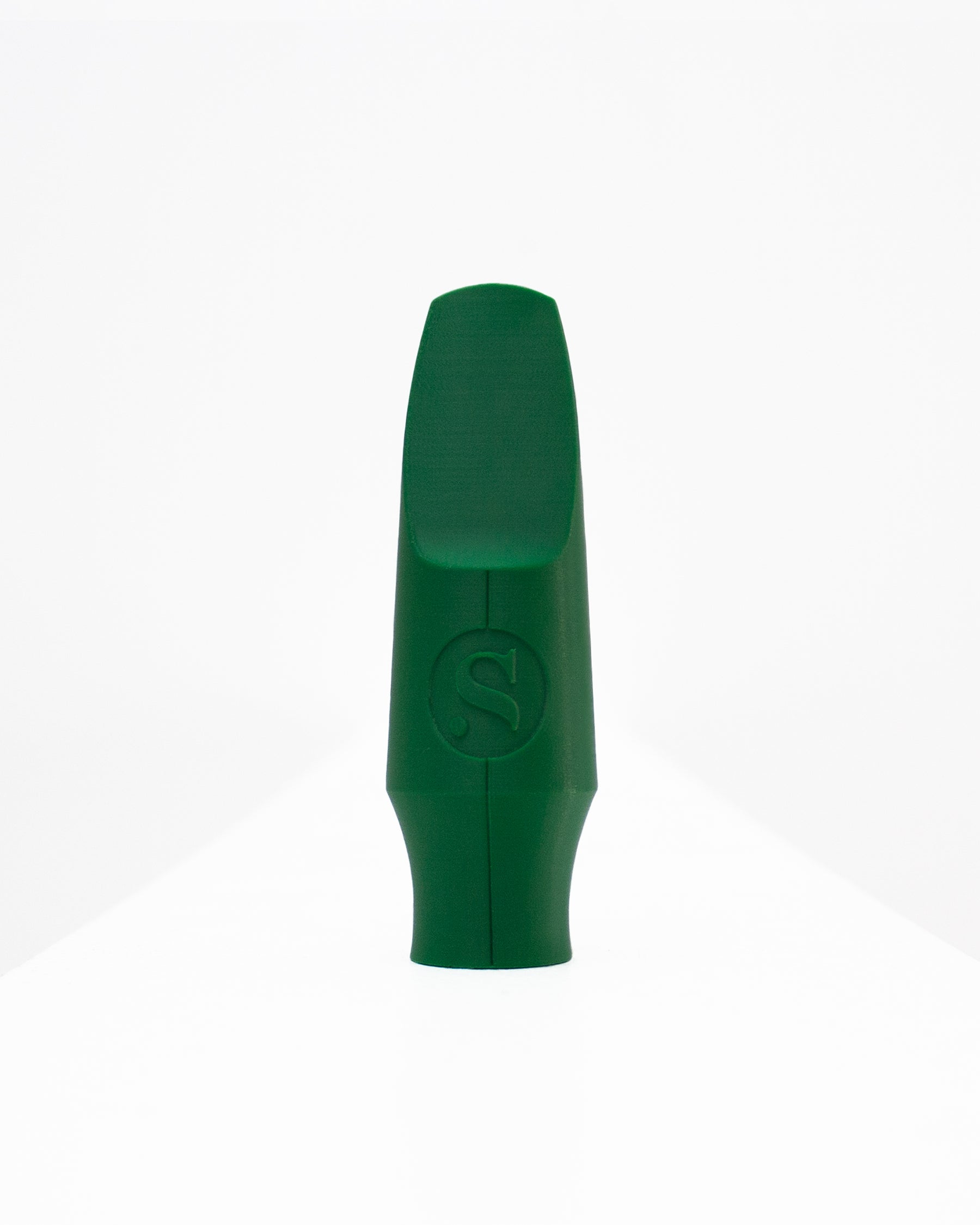 Alto Signature Saxophone mouthpiece - Yanick Coderre
Words from the artist :
"My Syos is easy to play and control. It's so versatile I can switch styles on the fly. This mouthpiece made me want to play the alto again!" 
CHARACTERISTICS
Yannick Coderre's mouthpiece combines a large/extra-large chamber and a circular baffle for a bright, powerful and homogeneous sound with very good playability.
Yanick Coderre plays with a 7* tip opening.
Alto Saxophone
Tip opening chart
Yanick Coderre, youtuber and saxo instructor via his website, is an active musician on the Montreal scene. He is contributing to the development of his art through his many projects. A graduate from McGill University in jazz interpretation, this saxophonist with many years of experience has added several instruments to his repertoire, including guitar and flute.
Artist Set Up :
Instrument: Selmer Super balanced action
Reeds: Legere signature 2.5
Ligature:
WHAT IS SYOS?
THE GAME CHANGER
Syos stands for Shape Your Own Sound. The technology and the science behind our saxophone and clarinet mouthpieces come from years of research at IRCAM, the worldwide reference in terms of acoustics and sound technologies.

The meeting between Pauline, PhD in acoustics, and Maxime, PhD in auditory perception, started the creation and development of a new and original way of designing instruments.
Using proprietary material SCAL3D we craft mouthpieces with the highest degree of precision, with improved resistance and durability and the largest choice of chamber geometries, baffle types and colors on the market.
Syos mouthpieces are played by an ever-growing roster of international artists.
Molto Versatile
Avevo bisogno di un bocchino che potesse darmi potenza quando suono nella band, ma allo stesso tempo avere una profondità e sonorità tale da dare un timbro corposo nel live, ma che fosse allo stesso tempo brillante o caldo a seconda del genere musicale, beh, finalmente l'ho trovato.
Potenza, brillantezza, ma anche suono caldo e rotondo quando serve....con la giusta impostazione ci esce di tutto, credo di aver trovato il mio bocchino definitivo, quantomeno da poter utilizzare in varie condizioni.
Smooth
The Yanick Coderre alto mouthpiece I purchased is so smooth and free blowing it made me fall in love with my Yani AW01 all over again. I tend to lean towards favoring my tenors but this mouthpiece blows me away.
AWESOME
By far, the most consistent mouthpiece I've ever played on. The box says it all....
"Your new best friend"
Comme d'habitude
Tout comme pour mon bec de Bar et de Ténor , le petit dernier m'a redonné plaisir à jouer de l'alto que je n'utilisais que dans de très rares occasions. Peut être mieux fini. Je regrette les couleurs acidulées qui ont disparues... et un protège bec, mais bon tout augmente... Merci Pauline, Syos what else ?
Congrats
I played a Theo Wane signature Mindy Abair metal mouthpiece with an opening of 8 (2.18). I really like the sound of this mouthpiece and its design as well as the fixed ligature. I had the bright sound I was looking for but it projected a little too much and when I played in restaurants it bothered the audience nearby. I could play softly but it required a rather tiring jaw effort in the long run. I saw the video of yanick Coderre and it seemed to be what I needed. I chatted with syos for the opening I wanted to take less open for fear of encountering the same problem as with the Theo Wane but I was advised MORE open 7* (2,28) because syos mouthpieces are easier to play. I admit that I was a bit lost but I listened to the advice I was given otherwise why ask for advice. I'm 3 gigs in with my syos and it's really great I can have a brilliant sound but also it can be soft and warm when I blow less in it. Really thanks for the advice and kudos for the design. Negative points: I had a little trouble with the ligature at first but I found the trick to getting it right so it's fine. I prefer to use metal mouthpieces because they are thinner and more comfortable for me but it's personal and I'm getting used to it. And finally I'm not a fan of the design it's a bit big and I took the gray color it looks like a plumber's pvc fitting the material makes chip. But in the end I'm happy with my purchase
Shipping
Syos ships to most of the countries in the world except those of South America and Central America, Iran, Nigeria, North Korea, Sudan, Syrian Arab Republic, Turkey and Russia.
As the mouthpieces are made-to-order, please expect a manufacturing time ranging from 3 to 5 days. The delivery time then varies depending on the destination country and if you choose an express or regular shipping.
Other
You can contact us through our contact page! We will be happy to assist you.
IN THE SPOTLIGHT
THE SIGNATURE COLLECTION
On our Signature Collection you will find mouthpieces full of personality curated by world-class musicians. Their sound is at your fingertips!