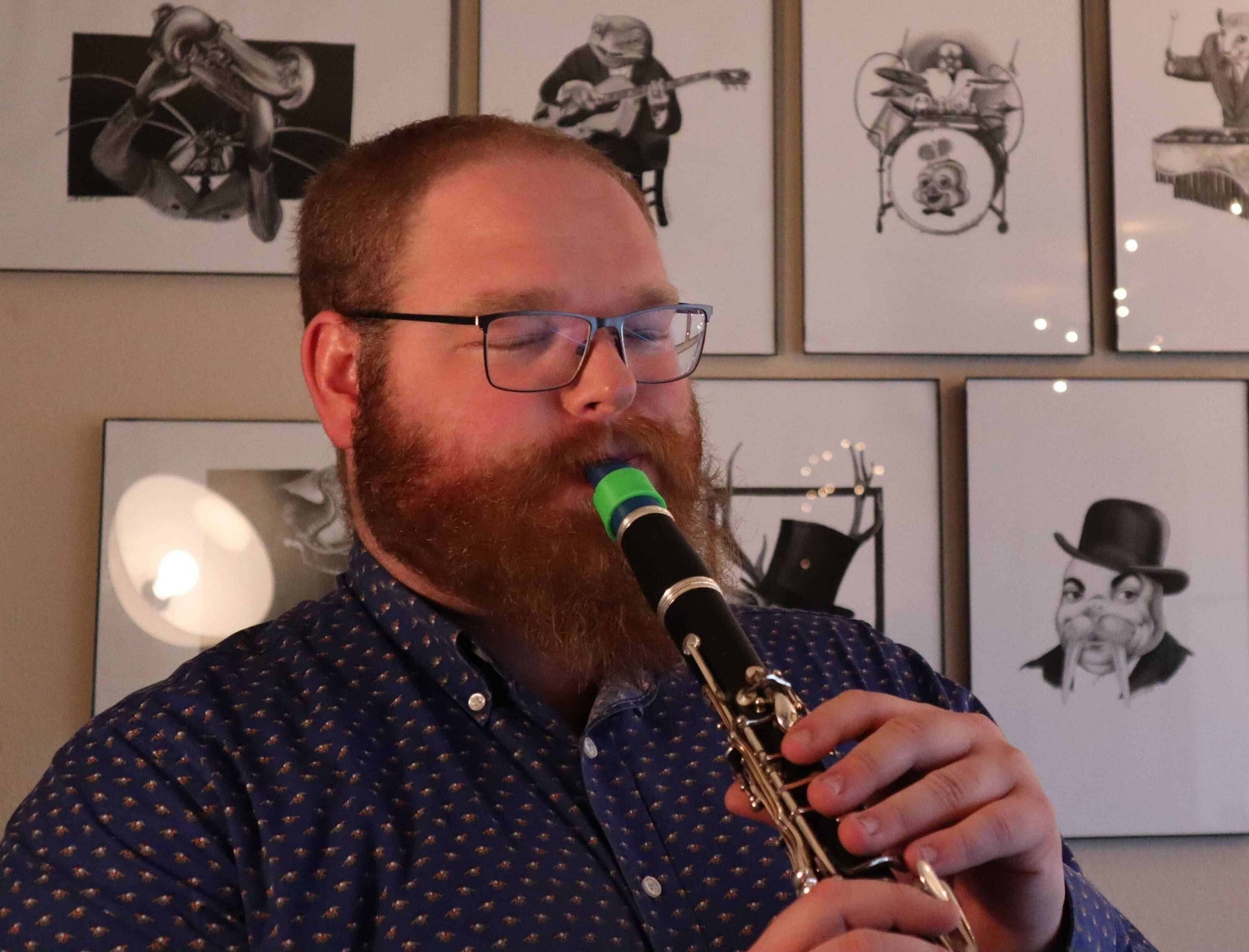 B-flat Signature Clarinet mouthpiece - Nick Brown
Words from the artist :
"My Syos mouthpiece seems to make everything about playing the instrument easier. I've never had more fun playing my horn!"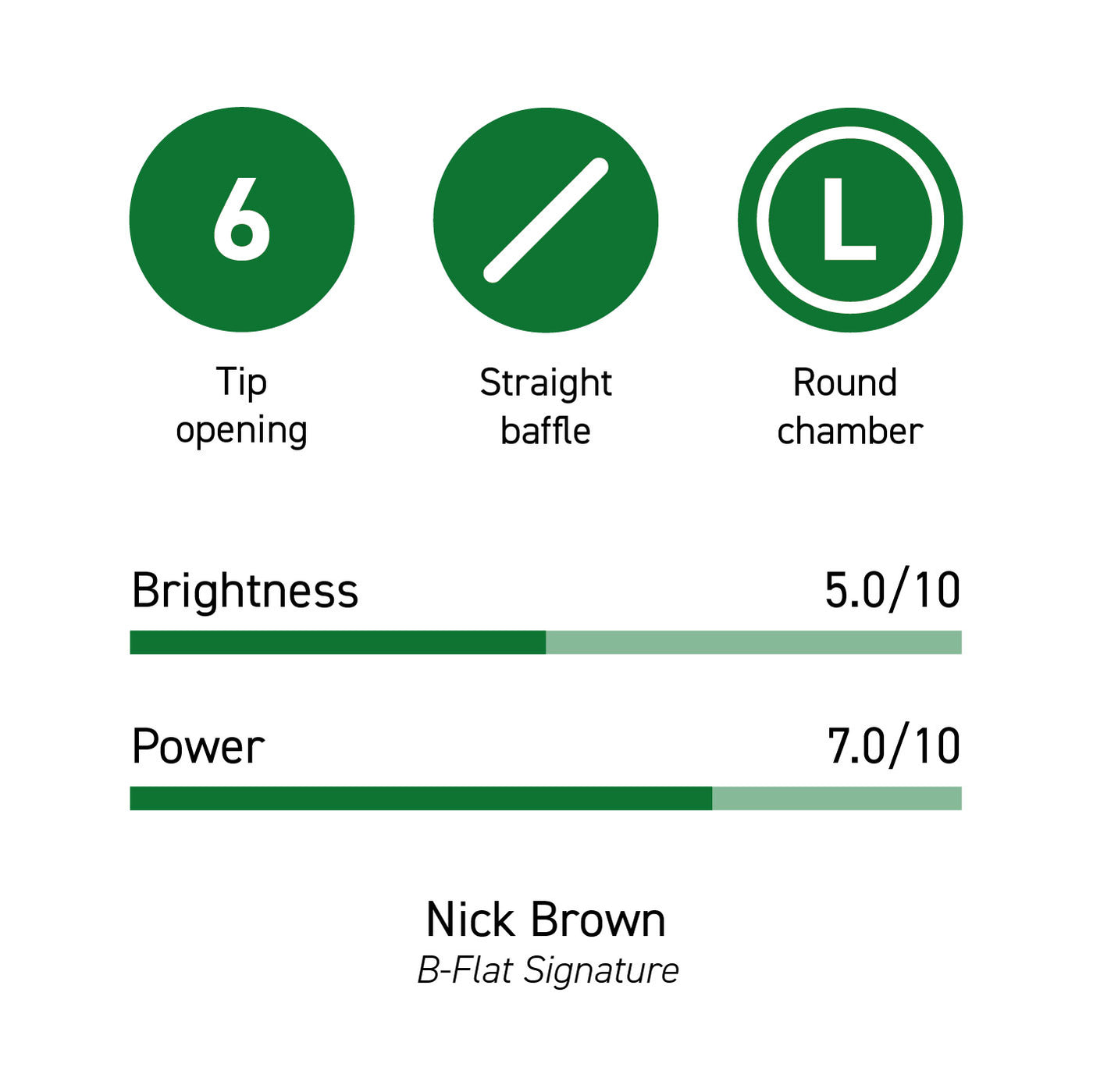 CHARACTERISTICS
A well-balanced mouthpiece thanks to its large round chamber, which produces a sound that is neither too dull nor too bright and allows for more direct emission despite a slightly larger opening.
Nick Brown plays with a 6 tip opening.
B-flat Clarinet
Tip opening chart
Nick Brown is a San Antonio based multi-instrumentalist who specializes in early jazz. He performs as a member of the Dirty River Dixie Band and Dirty River Orchestra. At a young age, Brown was exposed to multiple styles and forms of music and developed a love for improvisation. He pursud classical training for the bulk of his career, but he pivoted back to jazz upon moving to Central Texas. Since then, Brown has attained the position of Music Director of the Grand Ol' Christmas Show and Grand Ol' Productions. Brown has also performed with the North American Tour of Phantom of the Opera, Selmer's Arch, Doc Watkins and a number of other groups in the Central Texas region.
Brown holds a Bachelor of Music from the University of Cincinnati College-Conservatory of Music, and a Master of Music from the University of Texas. He maintains an active performance and teaching schedule throughout the region.
Artist Set Up :
Instrument: Buffet R13
Reeds: Vandoren Rue Lepic 4
Ligature: Syos
WHAT IS SYOS?
THE GAME CHANGER
Syos stands for Shape Your Own Sound. The technology and the science behind our saxophone and clarinet mouthpieces come from years of research at IRCAM, the worldwide reference in terms of acoustics and sound technologies.

The meeting between Pauline, PhD in acoustics, and Maxime, PhD in auditory perception, started the creation and development of a new and original way of designing instruments.
Using proprietary material SCAL3D we craft mouthpieces with the highest degree of precision, with improved resistance and durability and the largest choice of chamber geometries, baffle types and colors on the market.
Syos mouthpieces are played by an ever-growing roster of international artists.
Shipping
Syos ships to most of the countries in the world except those of South America and Central America, Iran, Nigeria, North Korea, Sudan, Syrian Arab Republic, Turkey and Russia.
As the mouthpieces are made-to-order, please expect a manufacturing time ranging from 3 to 5 days. The delivery time then varies depending on the destination country and if you choose an express or regular shipping.
Other
You can contact us through our contact page! We will be happy to assist you.
IN THE SPOTLIGHT
THE SIGNATURE COLLECTION
On our Signature Collection you will find mouthpieces full of personality curated by world-class musicians. Their sound is at your fingertips!