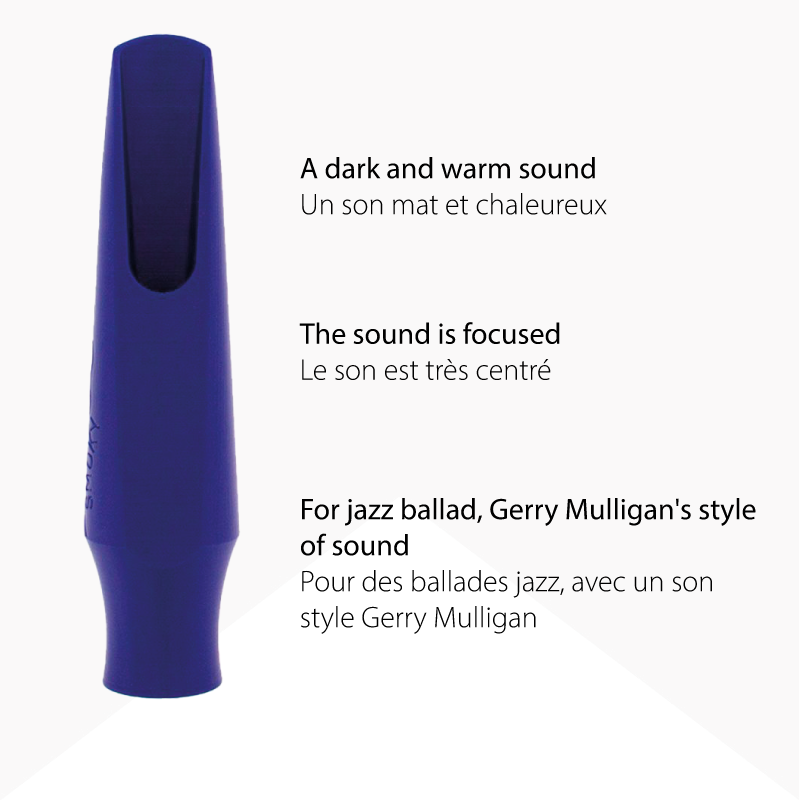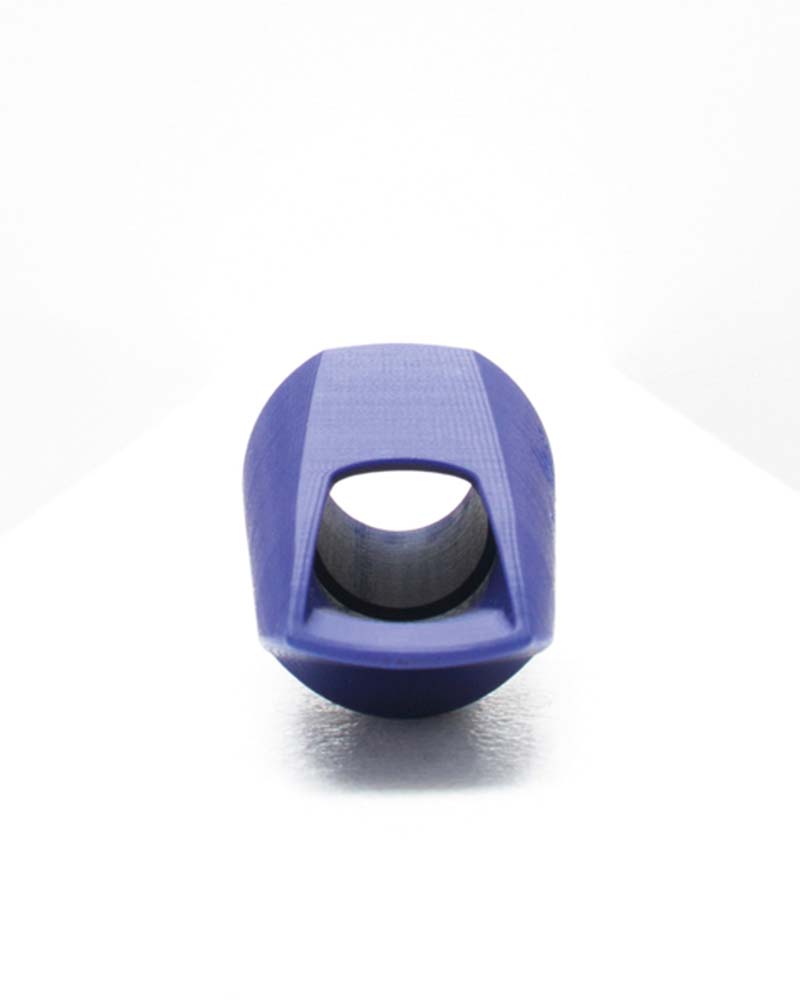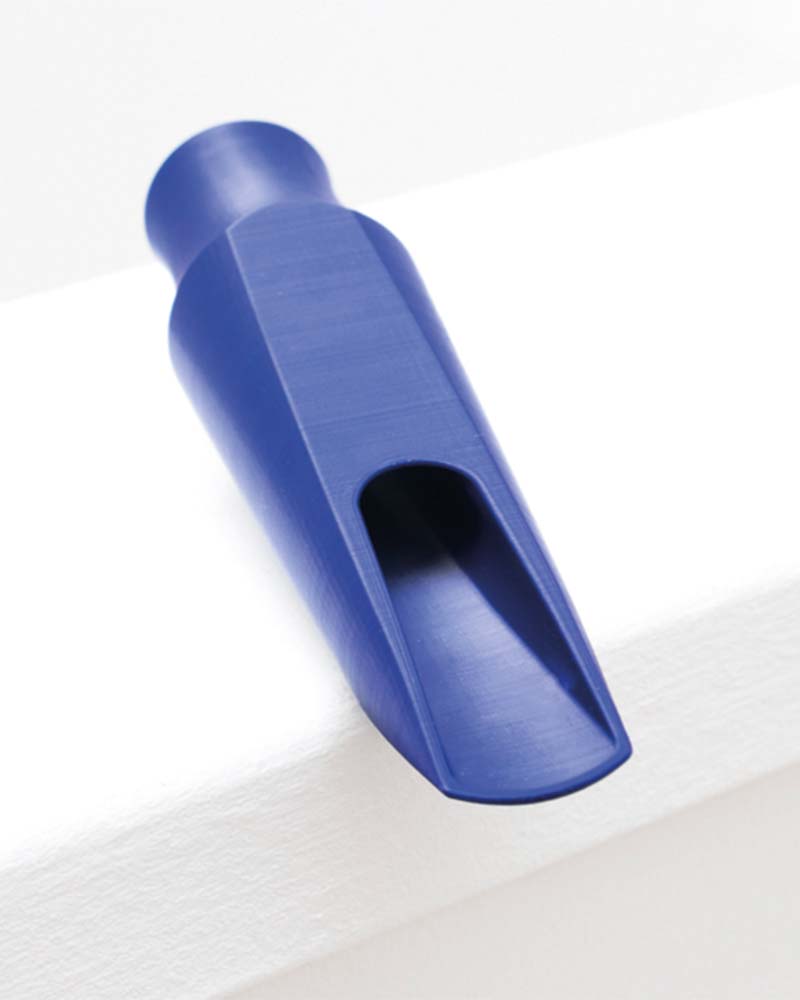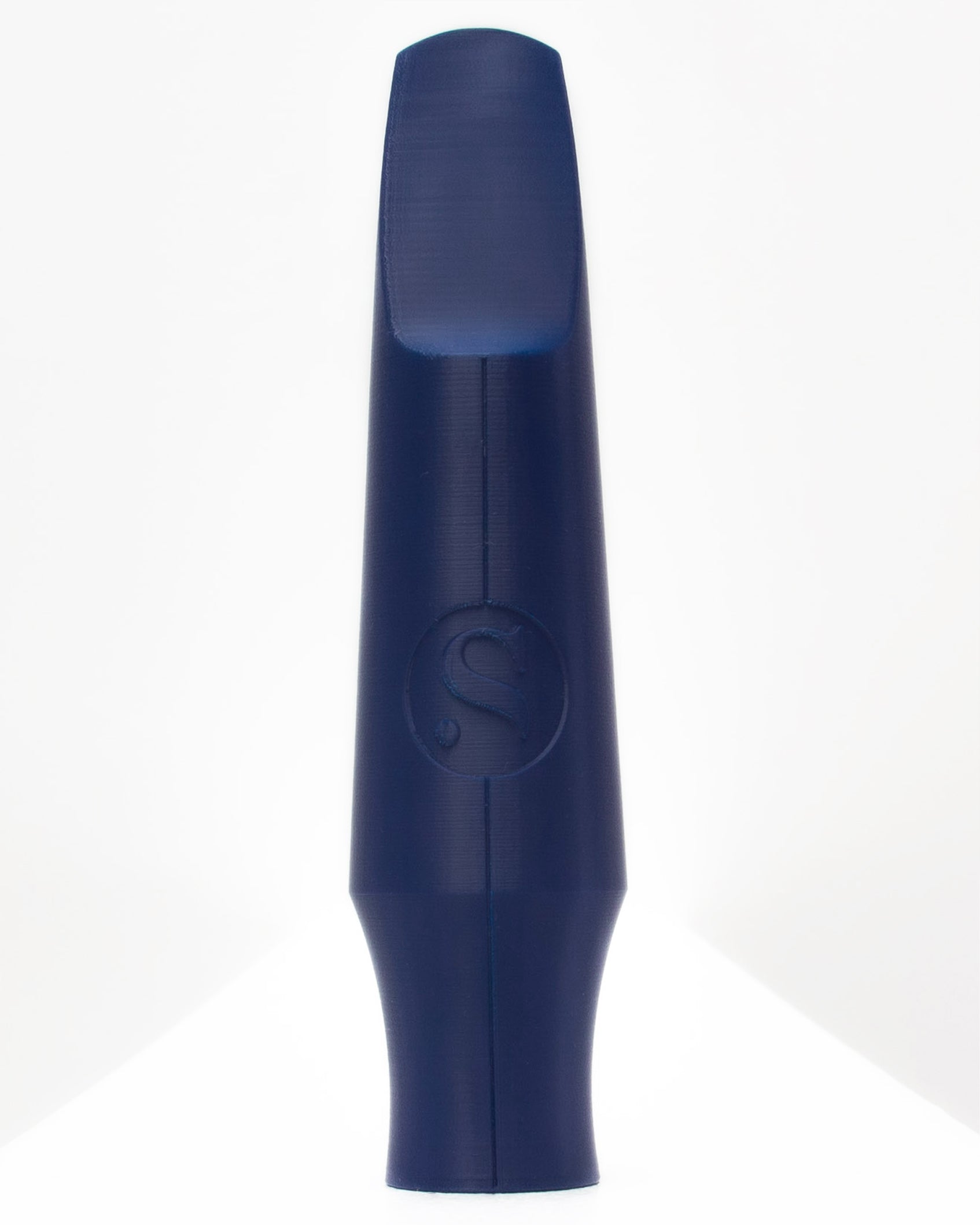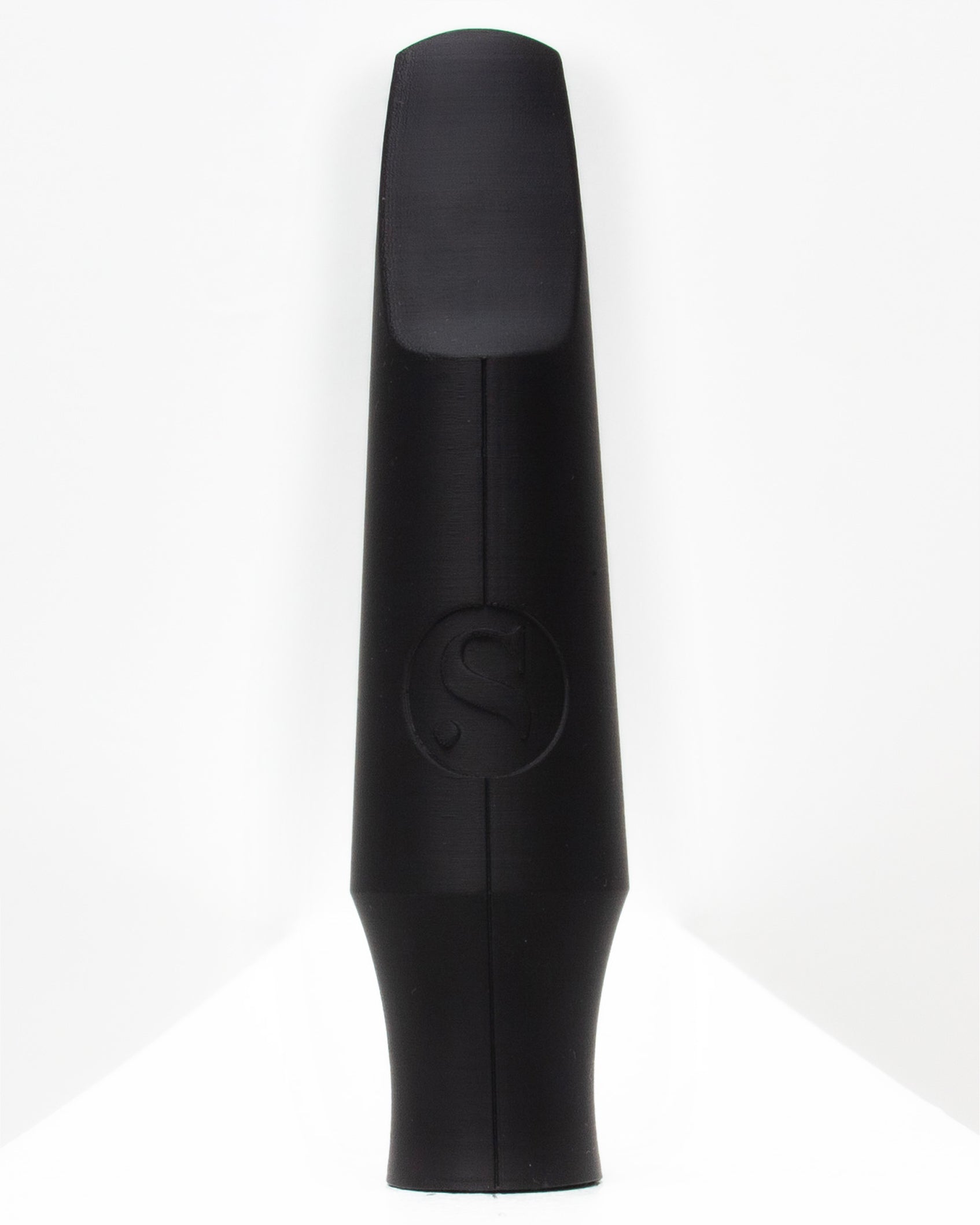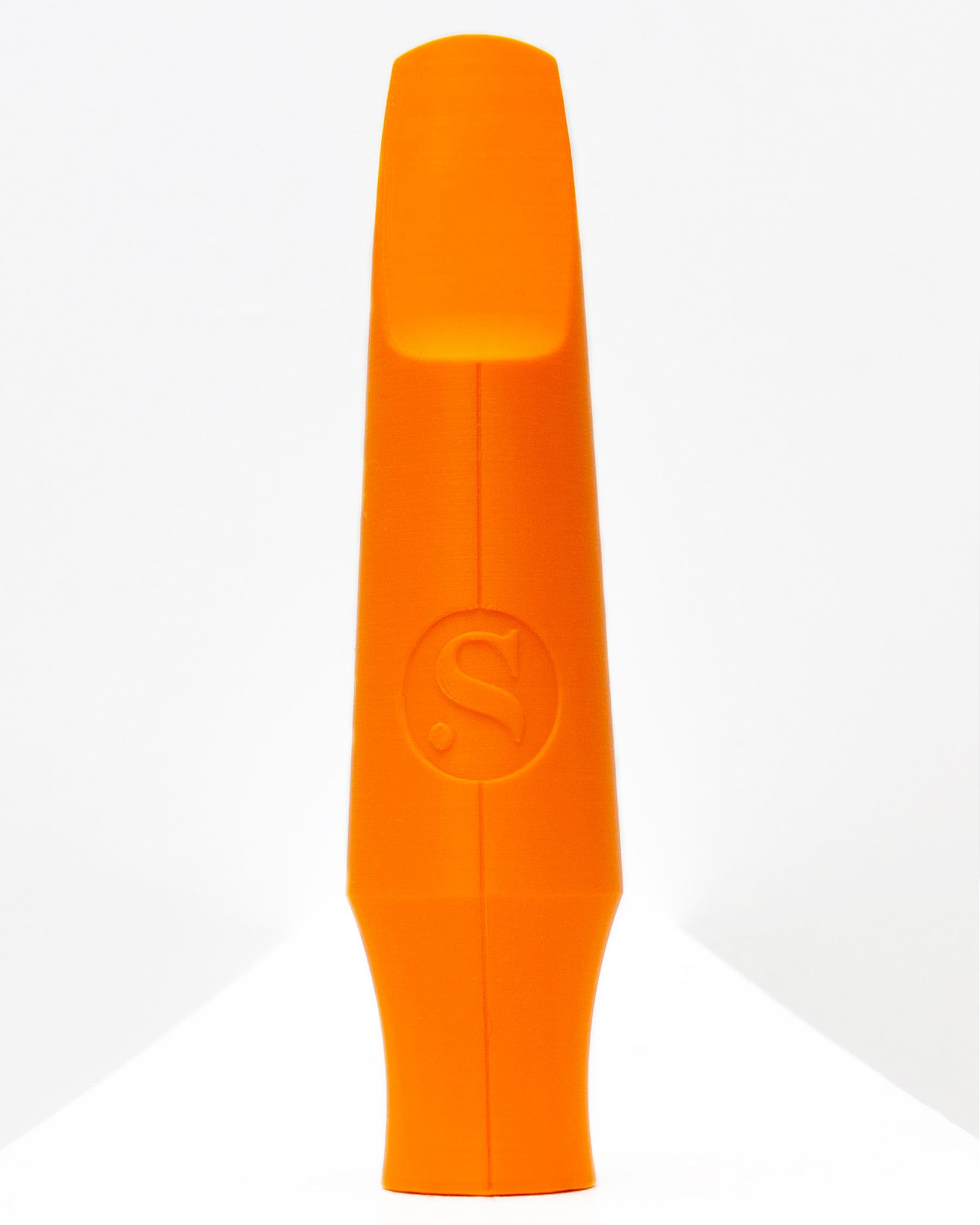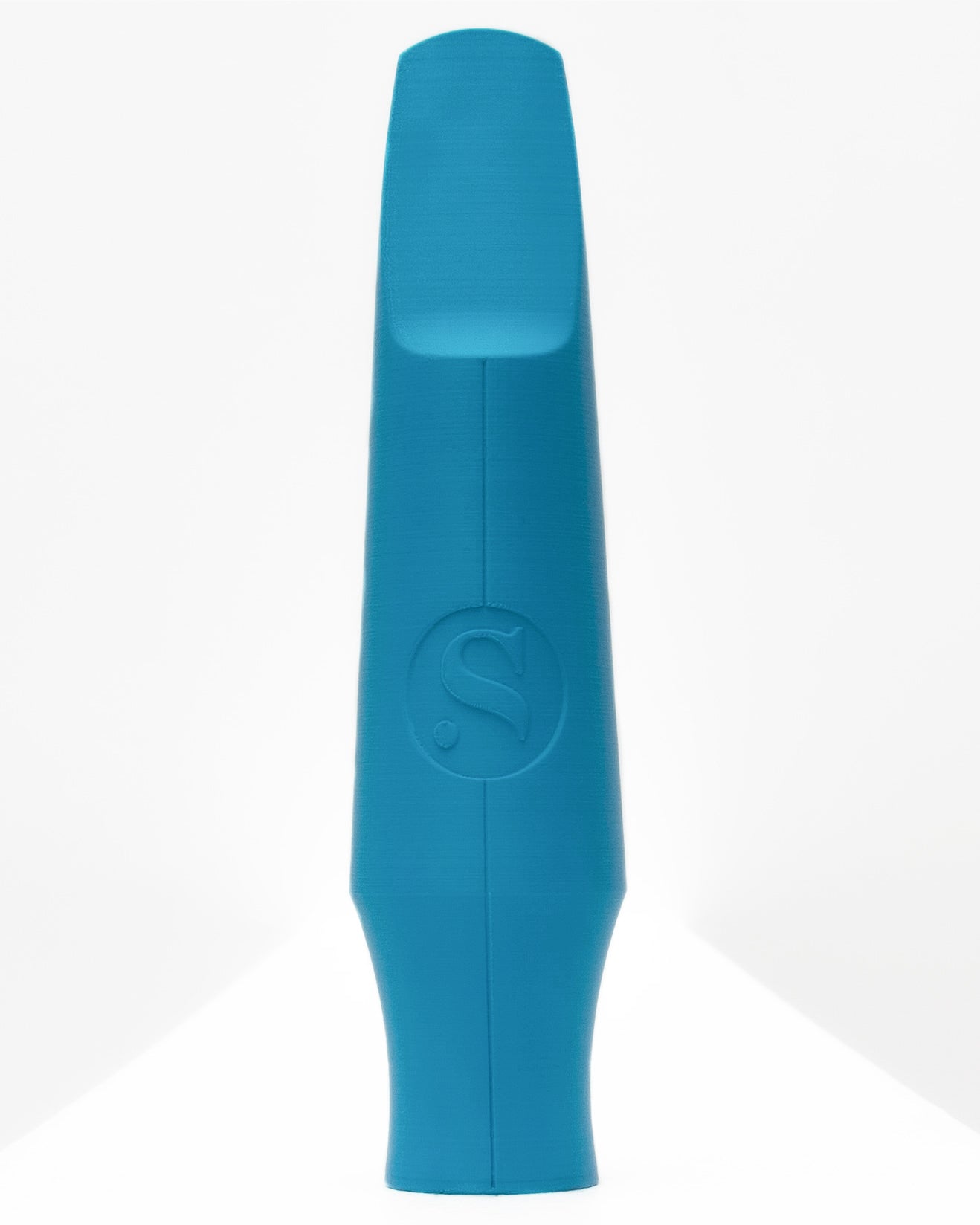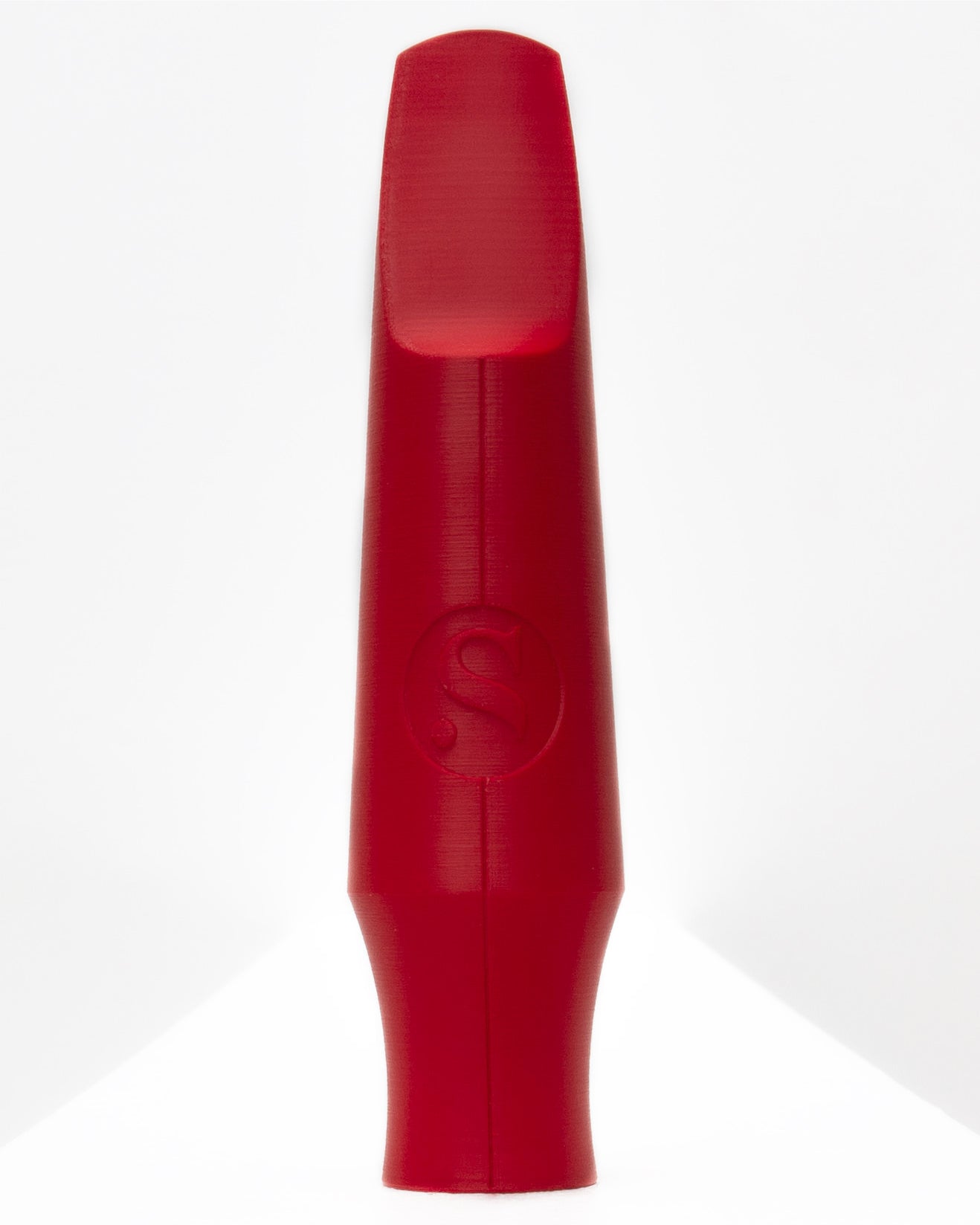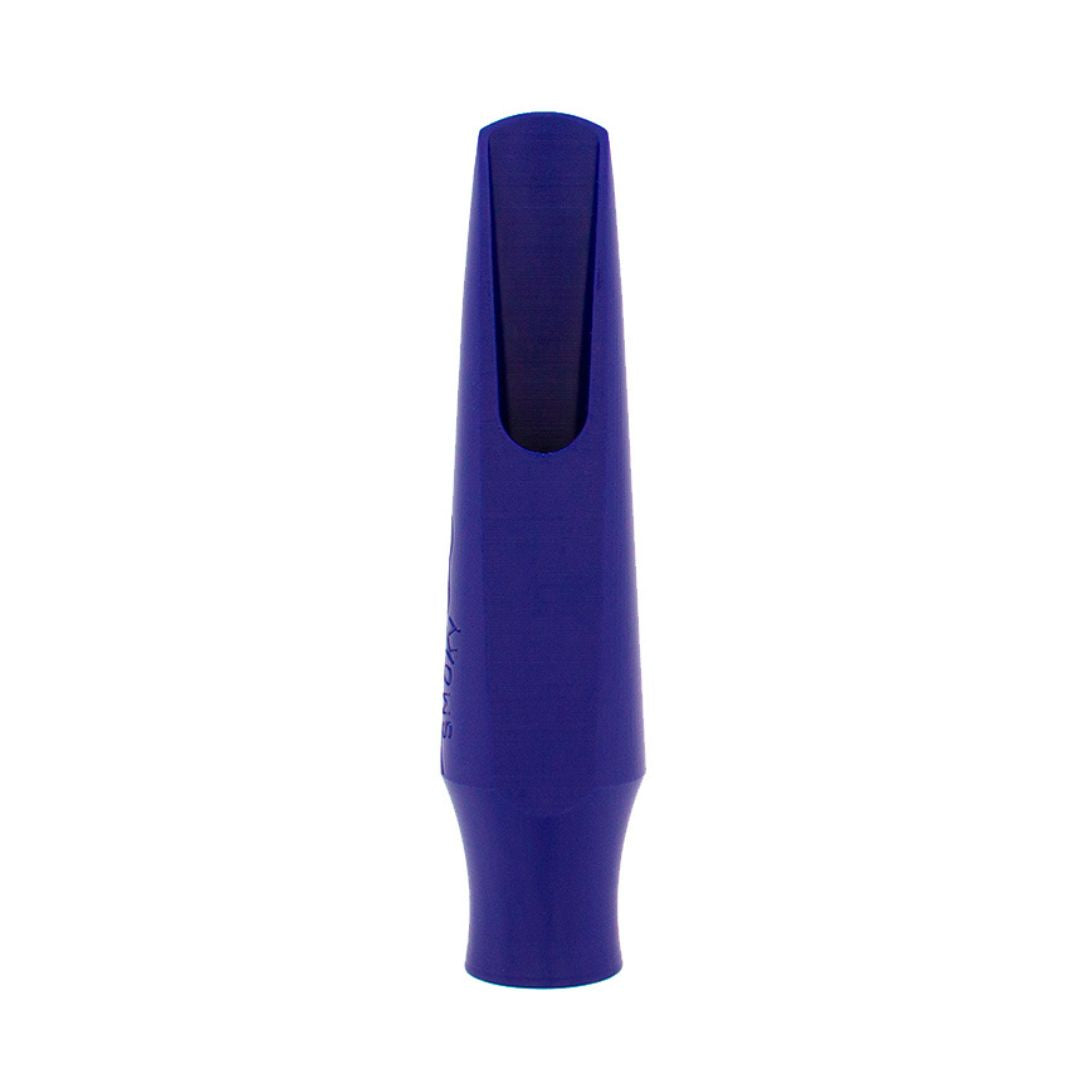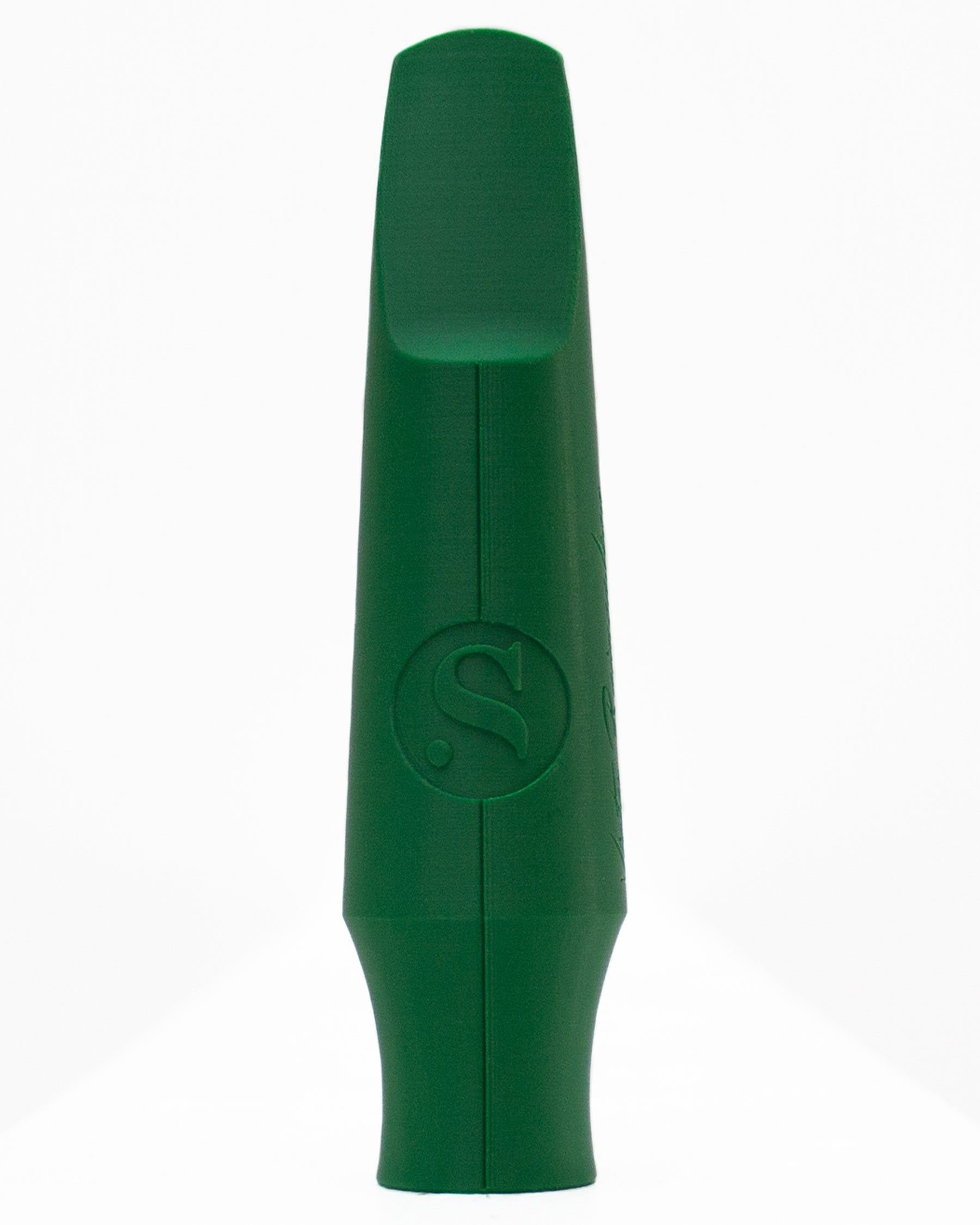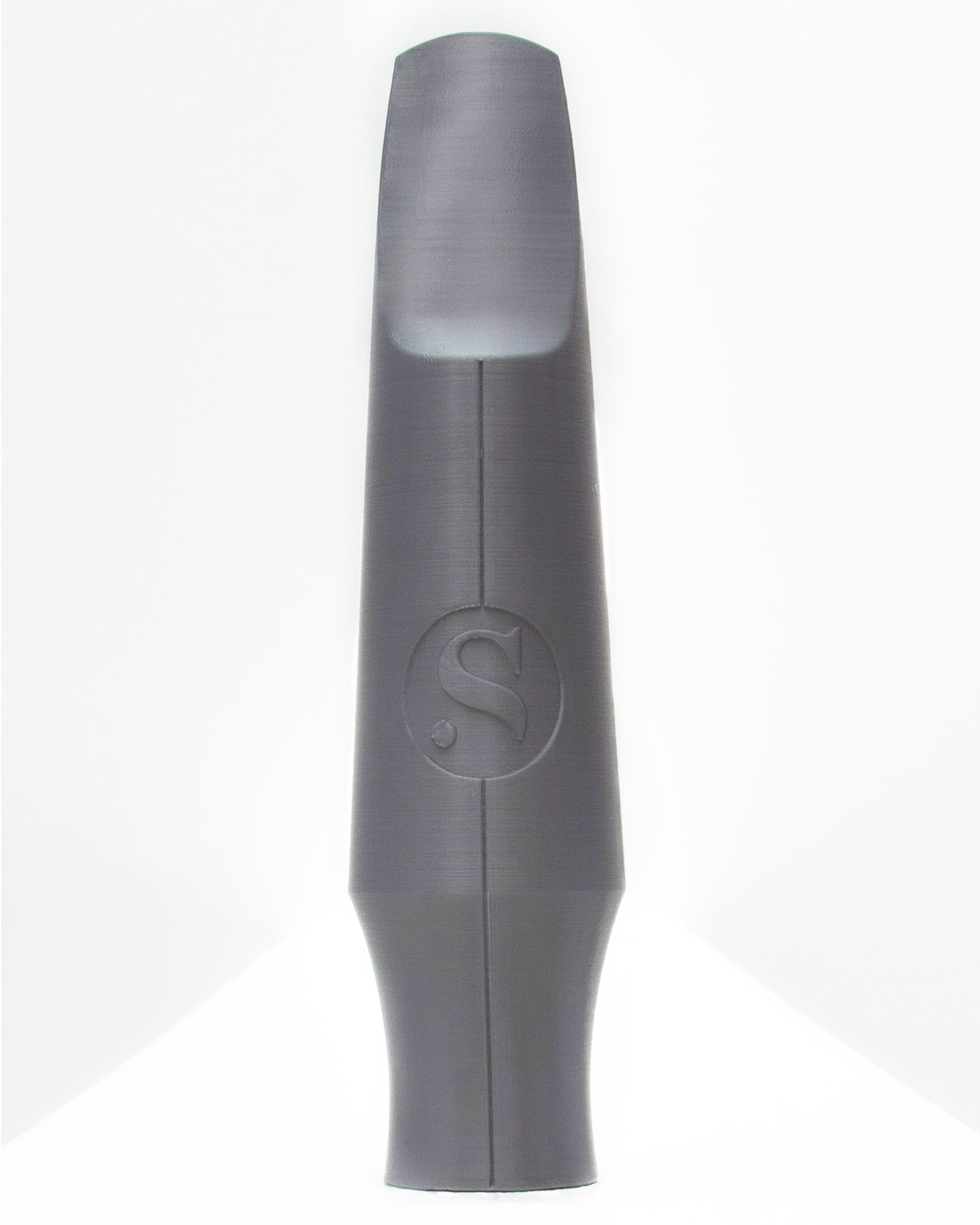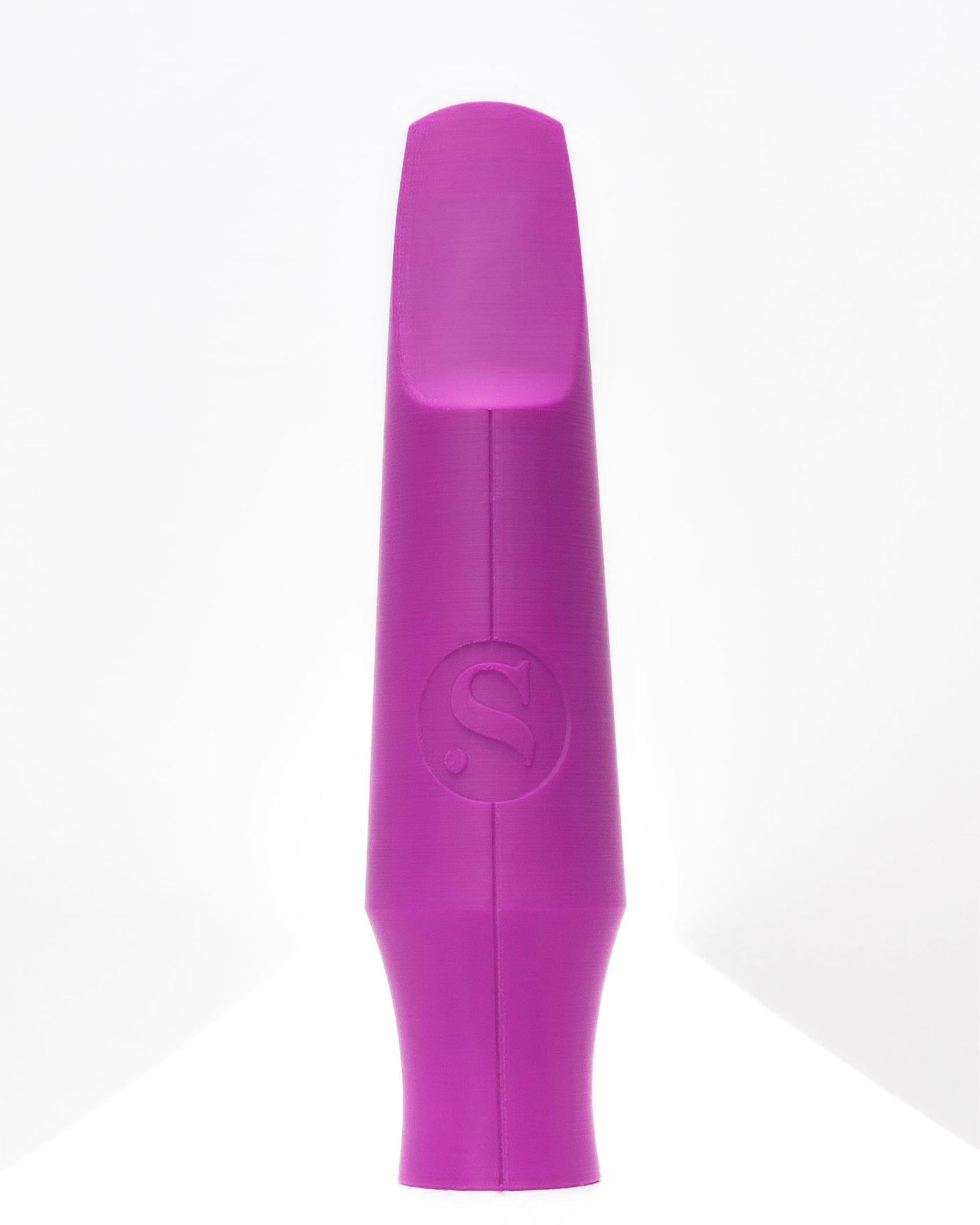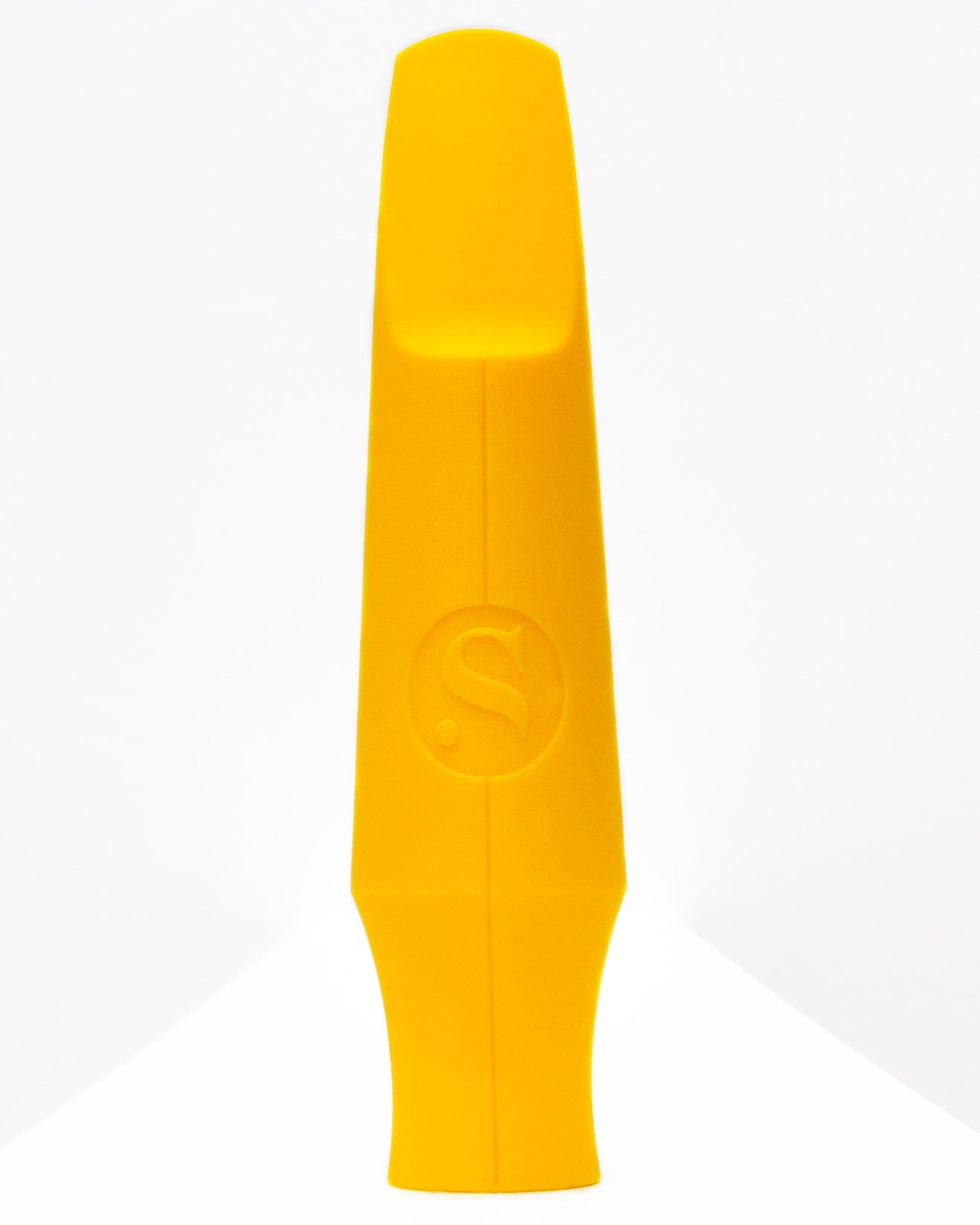 Baritone Originals Saxophone mouthpiece - Smoky
- A dark and warm sound thanks to straight baffle
- A focused sound thanks to its small chamber
- Perfect for nice jazz ballads with Gerry Mulligan's style of sound

Baritone Saxophone
Tip opening Chart
WHAT IS SYOS?
THE GAME CHANGER
Syos stands for Shape Your Own Sound. The technology and the science behind our saxophone and clarinet mouthpieces come from years of research in acoustics at Ircam, the worldwide reference in terms of sound technologies .

The meeting between Pauline, PhD in acoustics, and Maxime, PhD in auditory perception, started the creation and development of a new and original way of crafting instruments.

Using proprietary material SCAL3D we craft mouthpieces with the highest degree of precision, with improved resistance and durability and the largest choice of chamber geometries, baffle types and colors on the market.
Made in France, Syos mouthpieces are played by an ever-growing roster of artists worldwide.
Watch this mouthpiece at work
Shipping
Syos ships to most of the countries in the world except those of South America and Central America, Iran, Nigeria, North Korea, Sudan, Syrian Arab Republic, Turkey and Russia.
As the mouthpieces are made-to-order, please expect a manufacturing time ranging from 3 to 5 days. The delivery time then varies depending on the destination country and if you choose an express or regular shipping.
Other
You can contact us through our contact page! We will be happy to assist you.
FLAGSHIP LINE
INTRODUCING SYOS ORIGINALS
After 5 years of work with musicians around the world, we decided to create the Originals line in order to easily bring our acoustic expertise to any musician, from the beginner to the professional.
Syos Originals are a streamlined collection of easy-to-play mouthpieces for every type of saxophone and clarinet. Pick a dark (Smoky), balanced (Steady) or bright tone (Spark) and get the sound that was promised immediately.
Great Mouthpiece!
I ordered this along with a few others to try with my new P Mauriat bari. I tried some other brands, as well, but doesn't seem they cater to people who need a 5 tip opening. My previous experience with Syos was their great attention to crafting custom mouthpieces for my old bari and current tenor (both vintage horns) for their specific issues. Syos to the rescue again! Any tip opening a person could want, and any kind of sound you need (or create your own!). I could choose favorite colors, try a few signature mouthpieces, and try their basic 3 (Smoky, Steady, Spark). I found Smoky to be perfect for concert band, church orchestra, and more sedate settings. It is warm and smooth and rich and brings out the best of my sax. It was playable from the minute I tried, and I enjoyed the full range of notes with no extra work and no intonation issues. Having something that is comfortable for you and the horn is paramount. This is perfect! I also needed to use it for a jazz gig because I received it before the others. It's very useable for a big band, but for my horn, I find a brighter mouthpiece to work better so the trumpets don't drown out the bari. I give this 10 gold stars, and I give Syos 12 gold stars for great customer service!
Baritone Sax Smoky
Easy to play, smooth and dark.
Smokin
I really enjoy playing the Smoky baritone mouthpiece. It is very balanced through the registers. I like the resistance and altissimo is virtually effortless.
Not a big bari user but after using my new smoky SYOS mouthpiece I will be using it far more!
Lovely warm sound and very easy blowing. Used as part of an ensemble for first time and felt right at home 😊
Très bon service et surtout j'adore mon bec!