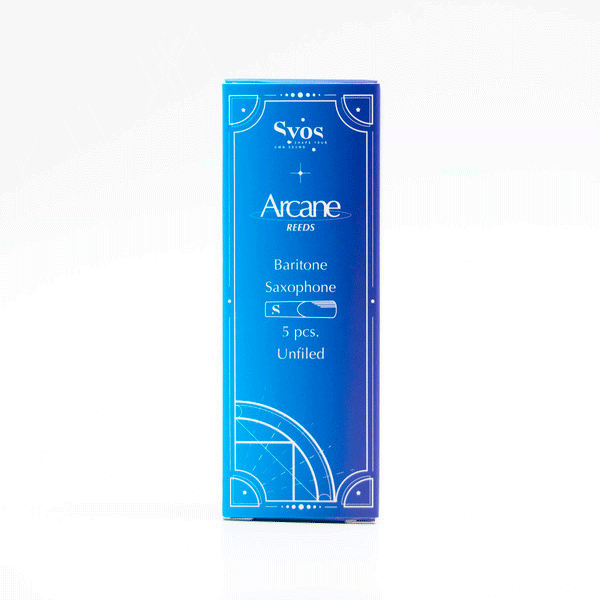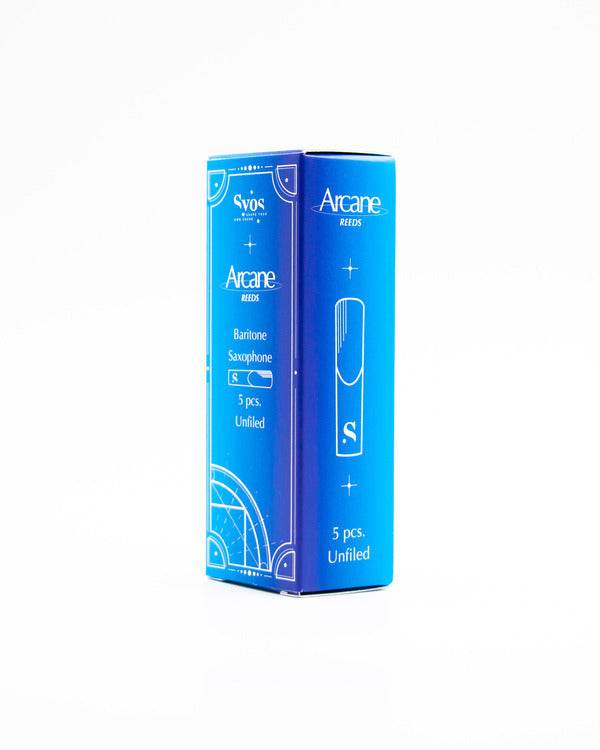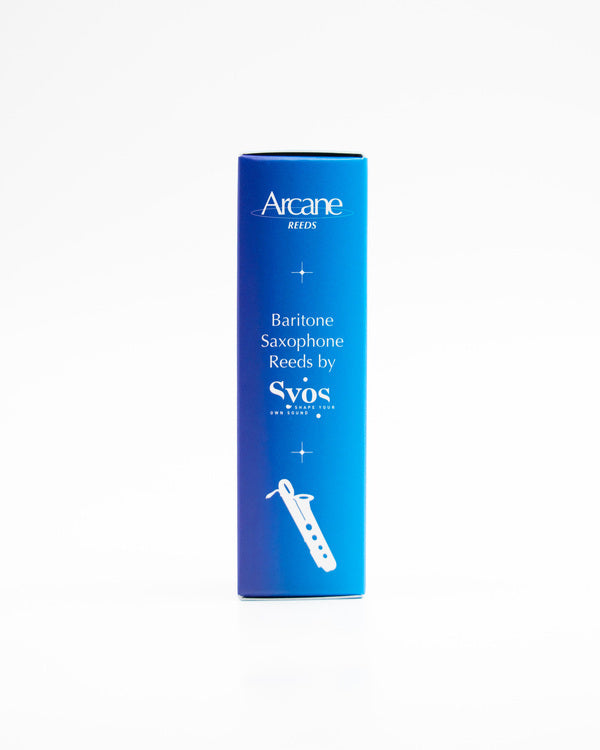 Baritone Saxophone reeds box
Arcane Reeds give you optimal projection and volume across the full range of the Baritone Saxophone. Easy to control and flexible, they maintain a warm and rich sound in any setting.
Baritone Saxophone reeds box
Pretty Good
In the pack of 5 I only had one bad reed, which can be very detrimental for a bari player as the reeds are very expensive but is made up since the reeds are very good quality and play very well. The high range plays sort of in tune and the lower range is a little easier to hit at a softer dynamic than other reeds. Sort of disappointed that the first reed I played on was good for only one day, but the rest played for a decent amount of time They last for maybe a week, a week and a few days at most. I get the tone and projection that I want and now my goal is to upgrade my mouthpiece.
WOW
Looks like Syos deleted my last review of 2 stars. They sent me another box of reeds since my last one was so bad and somehow these were even worse. I tried 3 reeds out of the box and they were all extremely consistent. High notes were fine, middle range was better, low range was incredibly stuffy particularly low D and low Bb, this is something I have never heard from my horn before so it is unique to these Syos reeds. Hopefully they don't delete this comment since apparently they delete bad ones. The previous box I actually bought were 2.5s and for the replacement box I asked for a 3. Definitely do not recommend the bari reeds. These are actually made by Rigotti which I found astounding. I have never tried a Rigotti reed myself but I know they are an extremely popular brand for reeds, even considered to be one of the best reeds out there. I don't know what happened with Rigotti and these though. I didn't even bother testing the other two reeds I got, I'll use them as dud reeds for my mouthpieces lol. At the least box looks cool?
Hi James, thank you for your review. I'm happy to see the reeds are consistent and I'm sorry you don't like them. Maybe the next line of reeds we will release will be more to your taste. Kind regards
Baritone Saxophone
Strength comparison chart
Shipping
Syos ships to most of the countries in the world except those of South America and Central America, Iran, Nigeria, North Korea, Sudan, Syrian Arab Republic, Turkey and Russia.
If you order only reeds or accessories, they will be shipped on the next business day. If you also order a mouthpiece, please expect a manufacturing time ranging from 3 to 5 days. The delivery time then varies depending on the destination country and if you choose an express or regular shipping.
Other
You can contact us through our contact page! We will be happy to assist you.
Process
Where do our reeds come from
The Arcane reeds are produced with the best reeds of the Var. It is after a long process of drying that the reeds are cut, to offer you an expertise and a particular know-how.