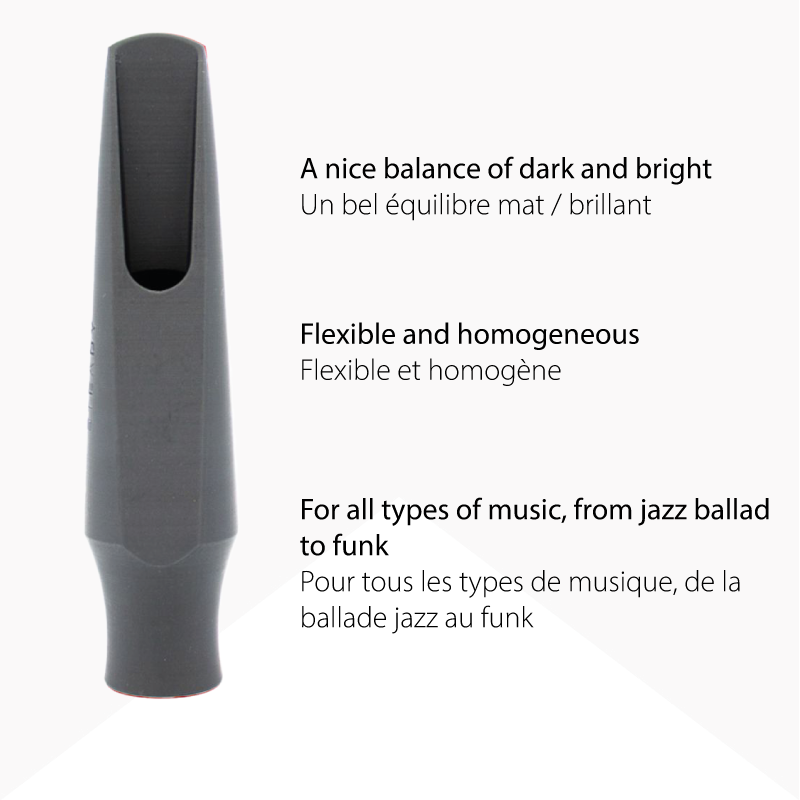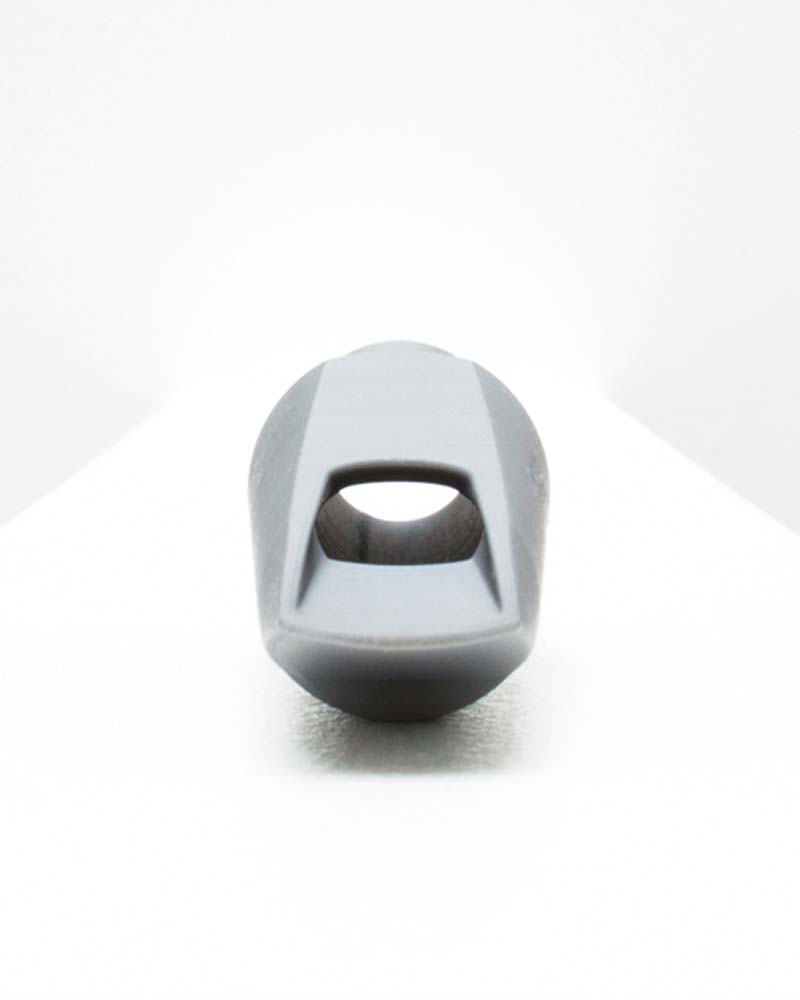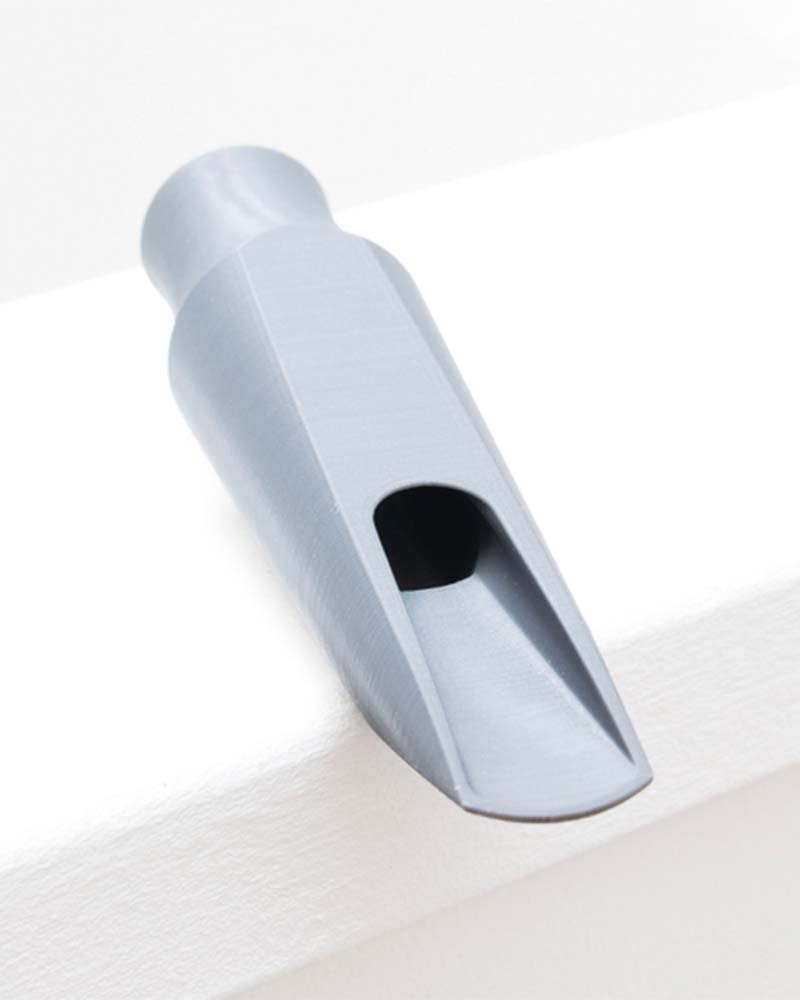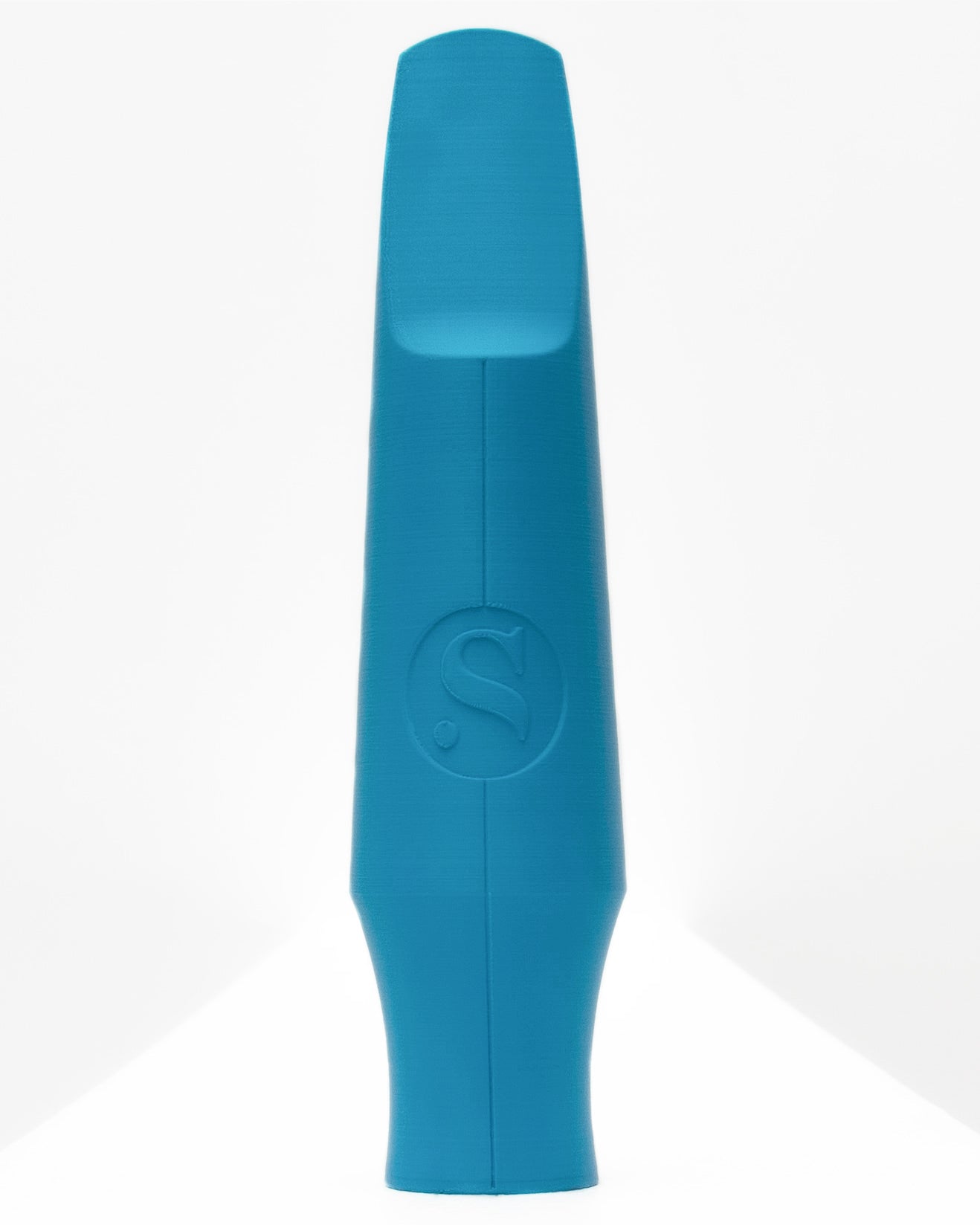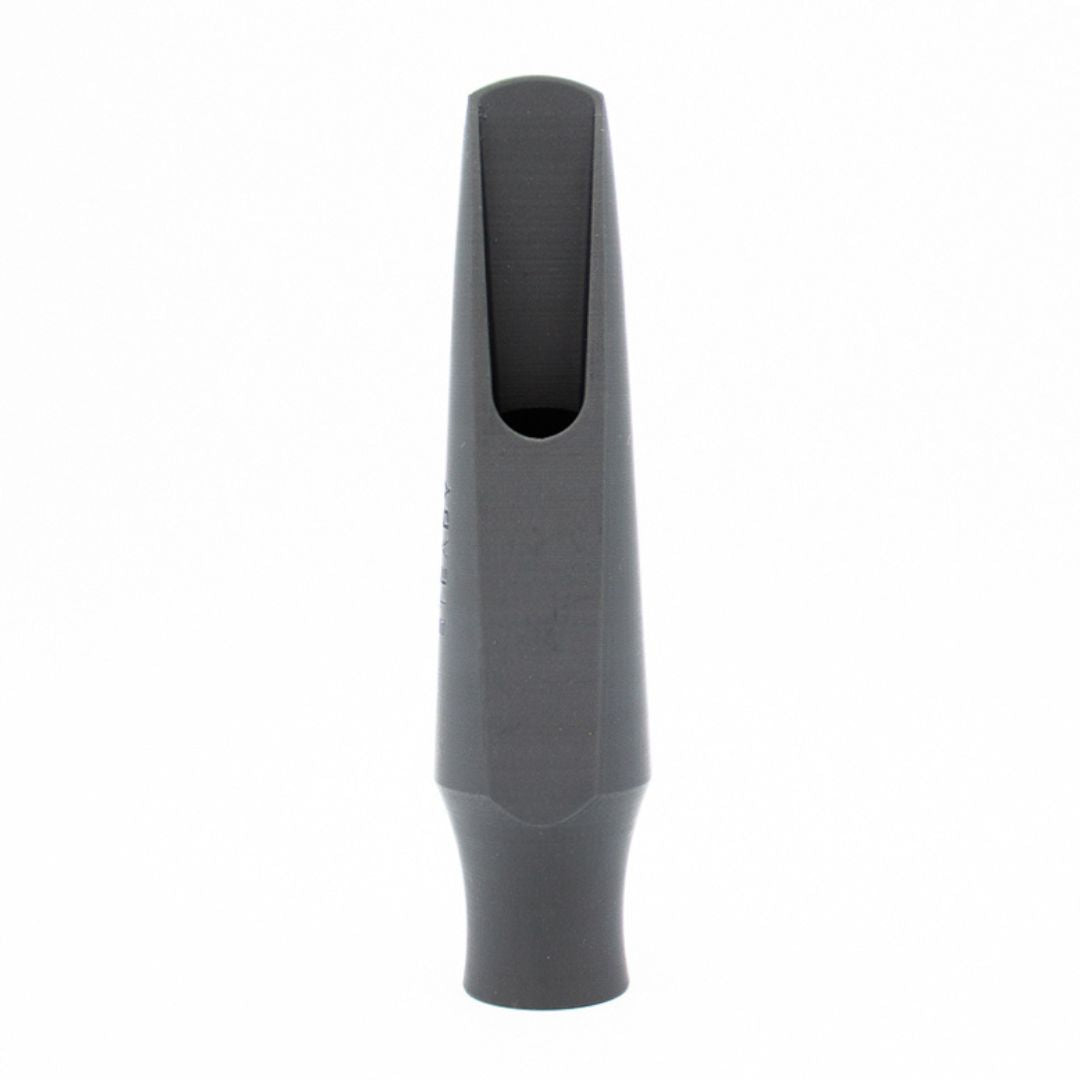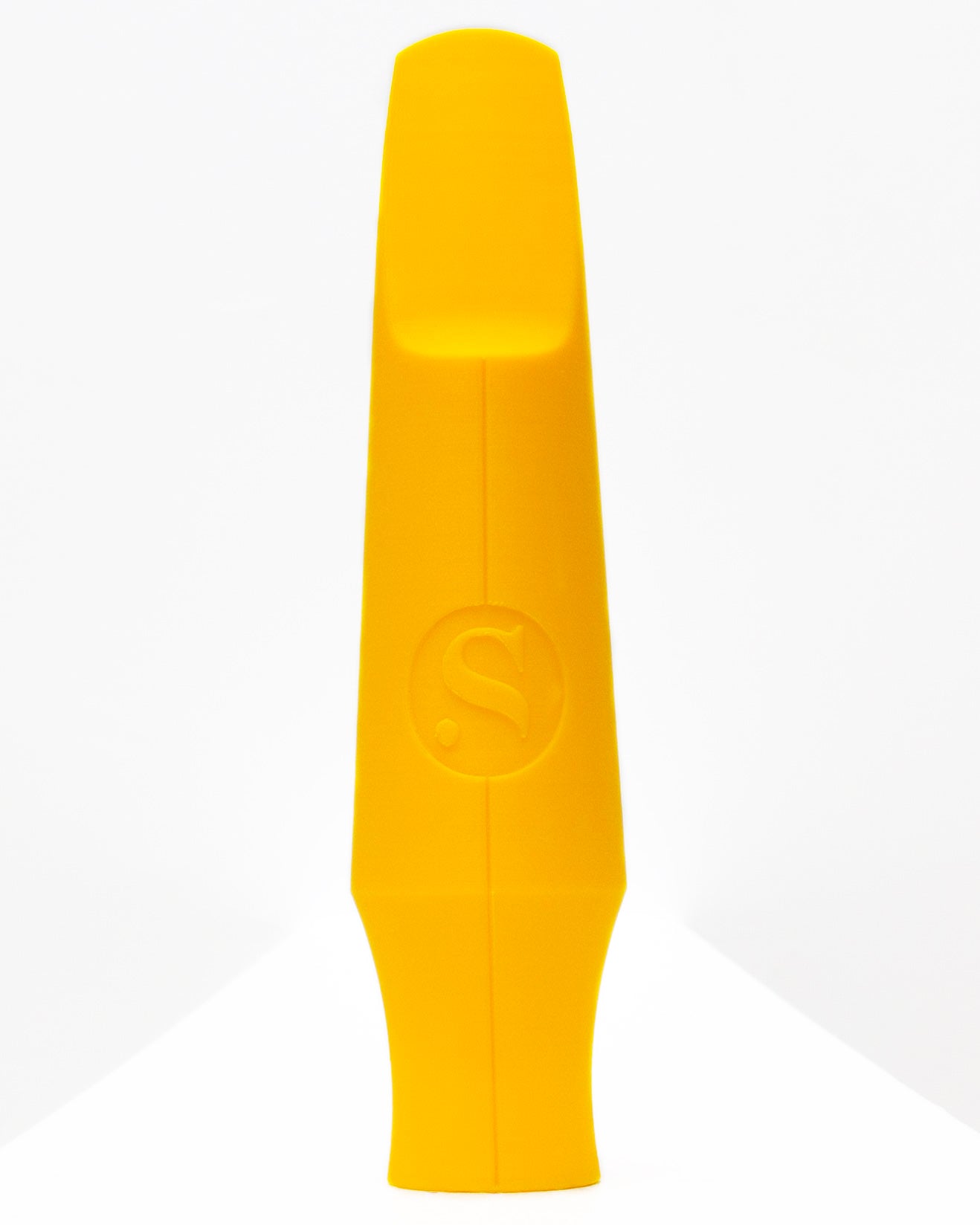 Baritone Originals Saxophone mouthpiece - Steady
- A perfect balance of brilliance and warmth in the sound
- A really flexible and homogeneous mouthpiece thanks to its medium chamber and medium baffle
- You can really play all styles of music, from jazz ballads to rock and funk.

Baritone Saxophone
Tip opening Chart
WHAT IS SYOS?
THE GAME CHANGER
Syos stands for Shape Your Own Sound. The technology and the science behind our saxophone and clarinet mouthpieces come from years of research in acoustics at Ircam, the worldwide reference in terms of sound technologies .

The meeting between Pauline, PhD in acoustics, and Maxime, PhD in auditory perception, started the creation and development of a new and original way of crafting instruments.

Using proprietary material SCAL3D we craft mouthpieces with the highest degree of precision, with improved resistance and durability and the largest choice of chamber geometries, baffle types and colors on the market.
Made in France, Syos mouthpieces are played by an ever-growing roster of artists worldwide.
Watch this mouthpiece at work
Shipping
Syos ships to most of the countries in the world except those of South America and Central America, Iran, Nigeria, North Korea, Sudan, Syrian Arab Republic, Turkey and Russia.
As the mouthpieces are made-to-order, please expect a manufacturing time ranging from 3 to 5 days. The delivery time then varies depending on the destination country and if you choose an express or regular shipping.
Other
You can contact us through our contact page! We will be happy to assist you.
FLAGSHIP LINE
INTRODUCING SYOS ORIGINALS
After 5 years of work with musicians around the world, we decided to create the Originals line in order to easily bring our acoustic expertise to any musician, from the beginner to the professional.
Syos Originals are a streamlined collection of easy-to-play mouthpieces for every type of saxophone and clarinet. Pick a dark (Smoky), balanced (Steady) or bright tone (Spark) and get the sound that was promised immediately.
Had to change my reed strength, but now, WOW!
When I first got my new Bari mouthpiece (7* tip), I realized that it was much thinner than my classic style and that I needed a new ligature. I used my Rovner Tenor until I bought one. I was also using a Legere Signature 2.5 reed and I was finding that I was not getting the sound I wanted. It was stuffy and difficult to keep consistent. I was afraid that I got the wrong one or that my tip opening was too big for my playing style. Then I decided to get a 2.0 American Cut reed from Legere, and there was the sound I was looking for! It was so much better! I am really happy and I love the colour (purple).
Effortless!
Sylvie helped me pick the Steady mouthpiece for my baritone, and I'm very happy with it. It produces a focused and effortless sound, and, most importantly, it doesn't feel like something placed between my body and the saxophone. It feels like it removes a barrier between my imagination and the sound, not like it puts one in place. I'm excited to try other Syos mouthpieces for my other horns!
Baritone Originals Saxophone mouthpiece - Steady
Baritone Originals Saxophone mouthpiece - Steady
Love it!
Impressed with the mouthpiece, I am able to play my stronger reeds easier than my pervious mouthpiece that had a steep baffle. Able to project well!