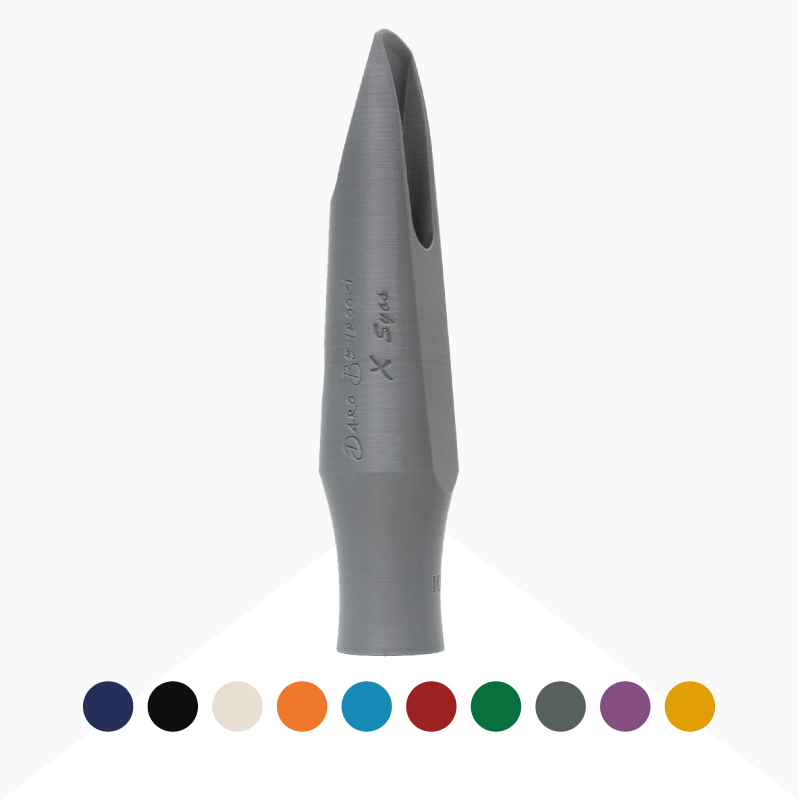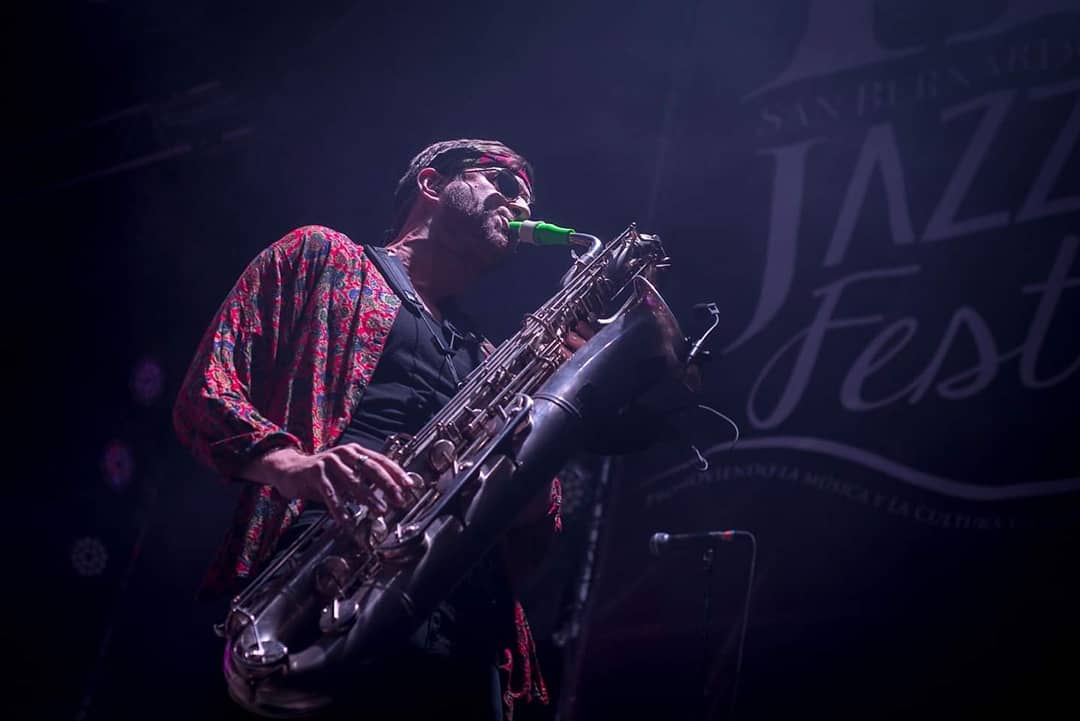 Baritone Signature Saxophone mouthpiece - Daro Behroozi
Words from the artist :
"This baritone mouthpiece was made from the same characteristics of my tenor mouthpiece and it works great!" 
CHARACTERISTICS
With its rollover baffle and very small chamber, the Daro Behroozi baritone mouthpiece is a true rocket ship with an extra bright and powerful sound.
Daro Behroozi plays with a 10 tip opening.
Baritone Saxophone
Tip opening chart
Who doesn't know the Lucky Chops? Those 5 young new yorkers, have totally revisited and modernized the Brass Band we used to know. In a couple of months, they went from the subway station to the biggest concert halls around the world! Daro has an astonishing charism in the band and goes from the tenor to the baritone with an impressive flexibility.
Artist Set Up :
Instrument: Weltklang
Reeds: Harry Hartmann Fiberreed Hemp Medium
Ligature: Syos
WHAT IS SYOS?
THE GAME CHANGER
Syos stands for Shape Your Own Sound. The technology and the science behind our saxophone and clarinet mouthpieces come from years of research at IRCAM, the worldwide reference in terms of acoustics and sound technologies.

The meeting between Pauline, PhD in acoustics, and Maxime, PhD in auditory perception, started the creation and development of a new and original way of designing instruments.
Using proprietary material SCAL3D we craft mouthpieces with the highest degree of precision, with improved resistance and durability and the largest choice of chamber geometries, baffle types and colors on the market.
Syos mouthpieces are played by an ever-growing roster of international artists.
One good mouthpiece, it has it all.
Great Bright Sound
I ordered this with a few others to try for my new P Mauriat bari sax. It's a great mouthpiece, very bright, and surprisingly brighter than I needed. My old horn was a vintage Martin, and I needed an insanely bright mouthpiece to be heard in a big band. Not so with my new horn. If I were in a rock band, it would be perfect! I had to return it, but I would definitely recommend it for someone needing a very unique, super bright, crisp rock sound or who has a very dark horn they need to get brighter sound from. It is brighter than the Spark (also too bright for my needs). Worth trying if that is the sound you need!
SYOS égal à lui même
Je suis autant satisfait de mon bec de sax baryton que ceux de soprano, alto et ténor. J'ai découvert en SYOS une marque de becs qui me conviennent parfaitement : souplesse de jeu, facile à jouer, bonne projection, brillance du son.
Love this company, my tenor and baritone mouthpieces are awesome! Loving the sound!
The whole range of the instrument is immediately available and in tune. The tone has enough attitude to demand attention! I love it.
Shipping
Syos ships to most of the countries in the world except those of South America and Central America, Iran, Nigeria, North Korea, Sudan, Syrian Arab Republic, Turkey and Russia.
As the mouthpieces are made-to-order, please expect a manufacturing time ranging from 3 to 5 days. The delivery time then varies depending on the destination country and if you choose an express or regular shipping.
Other
You can contact us through our contact page! We will be happy to assist you.
IN THE SPOTLIGHT
THE SIGNATURE COLLECTION
On our Signature Collection you will find mouthpieces full of personality curated by world-class musicians. Their sound is at your fingertips!