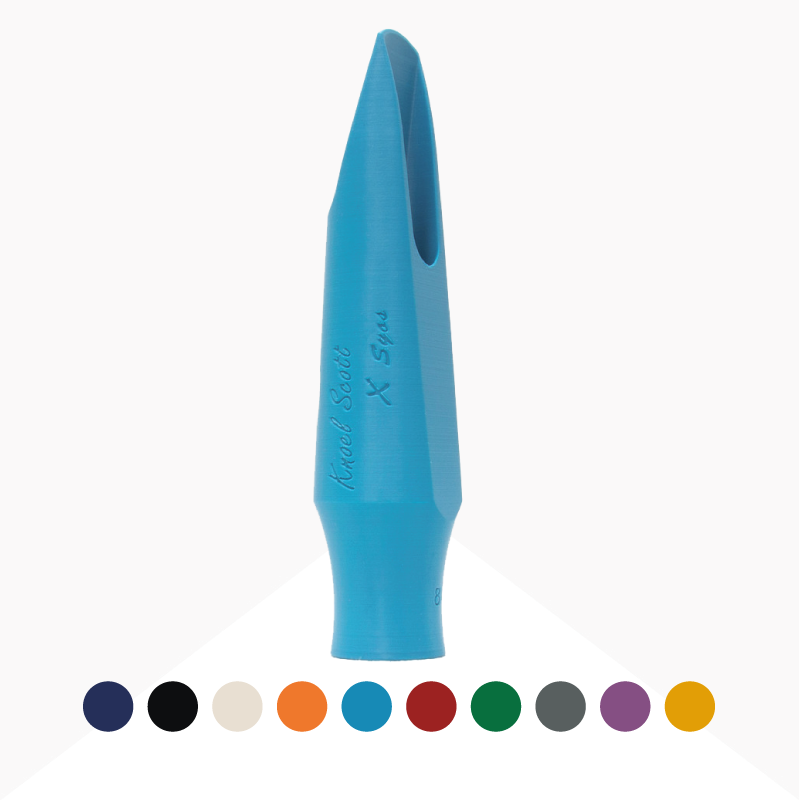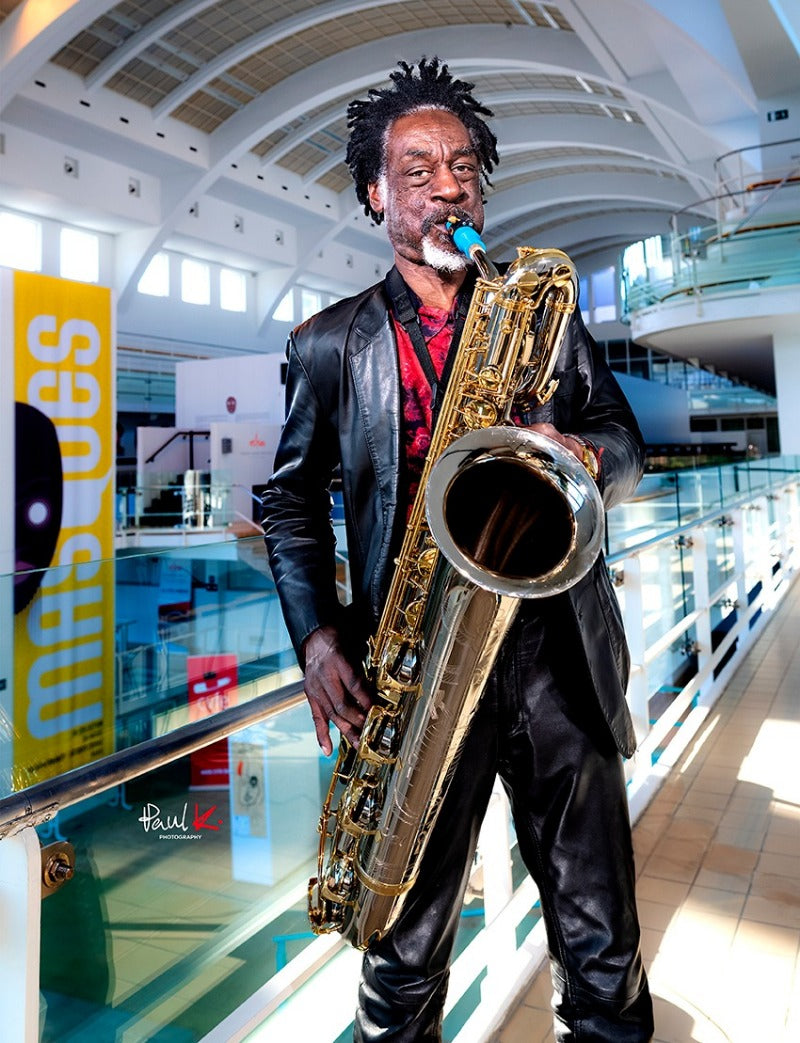 Baritone Signature Saxophone mouthpiece - Knoel Scott
Words from the artist :
"My Syos mouthpiece is warm. Its easiness and depth cannot be matched. It has a sonorous and enchanting tone quality. It's a pleasure to play it!" 
CHARACTERISTICS
With a very long baffle and a medium-large chamber, Knoel Scott's mouthpiece offers a balanced and powerful sound.
Knoel Scott plays with a 8 tip opening.
Baritone Saxophone
Tip opening chart
You will never met someone like Knoel Scott and once it's done, you will always remembered that day. Knoel is a celestial chaman who will bewitch you with his warm and powerful sound on his saxophone. He is an original member of the epic free jazz Sun Ra Arkestra.
Artist Set Up :
Instrument: Dave Walker Lineage
Reeds: Rico Royal 3
Ligature: Rovner
WHAT IS SYOS?
THE GAME CHANGER
Syos stands for Shape Your Own Sound. The technology and the science behind our saxophone and clarinet mouthpieces come from years of research at IRCAM, the worldwide reference in terms of acoustics and sound technologies.

The meeting between Pauline, PhD in acoustics, and Maxime, PhD in auditory perception, started the creation and development of a new and original way of designing instruments.
Using proprietary material SCAL3D we craft mouthpieces with the highest degree of precision, with improved resistance and durability and the largest choice of chamber geometries, baffle types and colors on the market.
Syos mouthpieces are played by an ever-growing roster of international artists.
I have been looking for The Bari Sax mouthpiece for me for sometime and I was fascinated with the options. So, I explored your artist lines and found the type of sound I was looking for. You notified me on a Wednesday that my mouthpiece shipped from France and I had it delivered to my door the very next day. It was exactly what I was looking for. The sound was full, but more important, the intonation was very consistent. The matching ligature was unique and I appreciated the Reed/Tip protector. If you are a professional performer or a casual player, you should give these mouthpieces a try. Since this purchase, I went through the same process for the Alto Sax with the same results. I highly recommend them.
Shipping
Syos ships to most of the countries in the world except those of South America and Central America, Iran, Nigeria, North Korea, Sudan, Syrian Arab Republic, Turkey and Russia.
As the mouthpieces are made-to-order, please expect a manufacturing time ranging from 3 to 5 days. The delivery time then varies depending on the destination country and if you choose an express or regular shipping.
Other
You can contact us through our contact page! We will be happy to assist you.
IN THE SPOTLIGHT
THE SIGNATURE COLLECTION
On our Signature Collection you will find mouthpieces full of personality curated by world-class musicians. Their sound is at your fingertips!