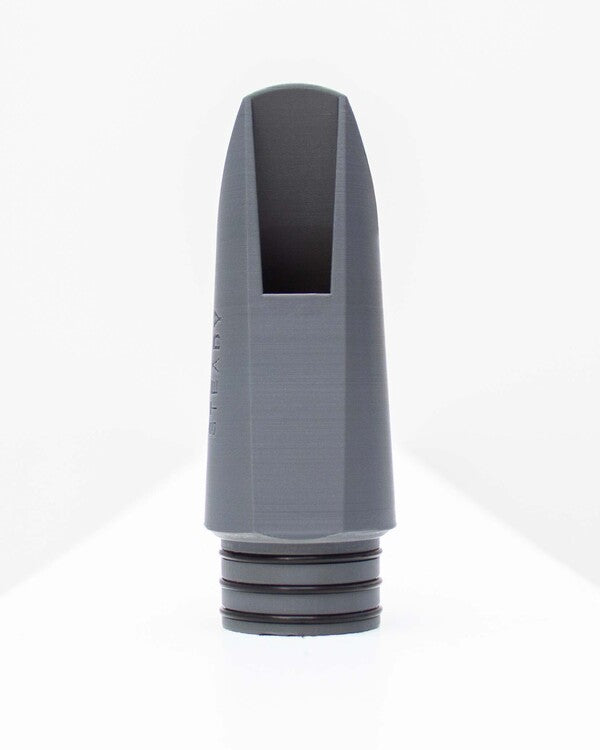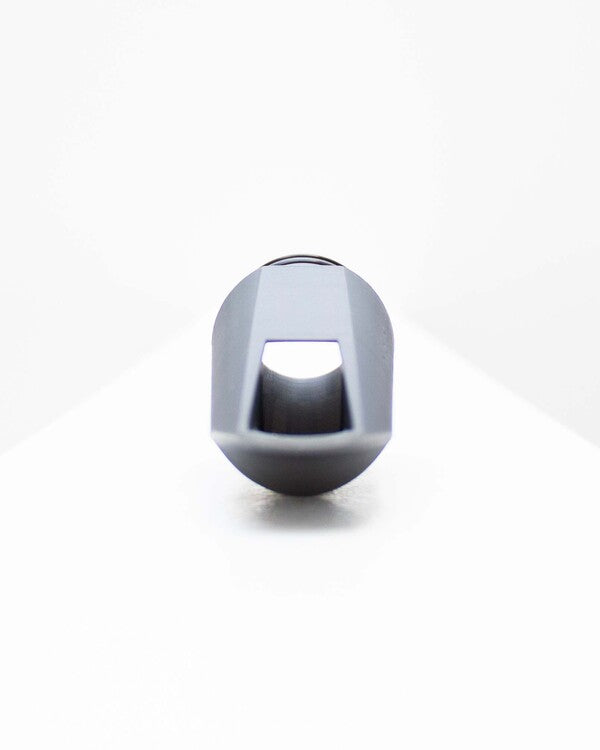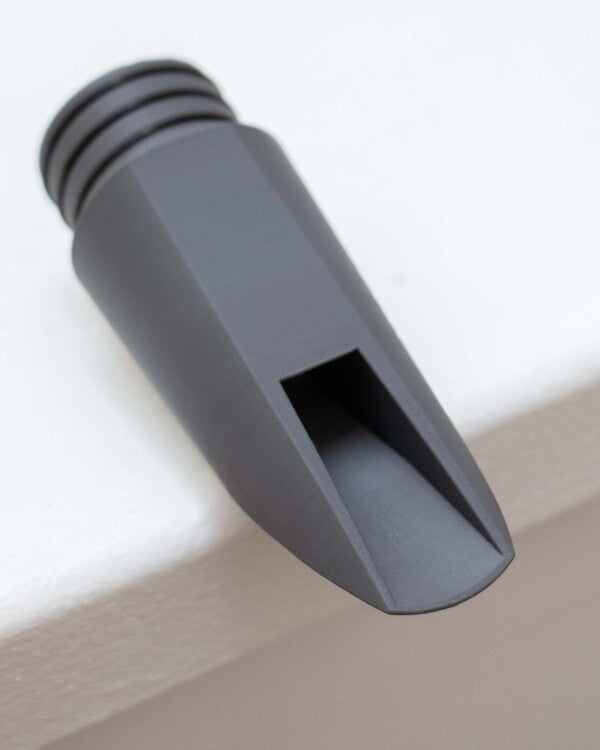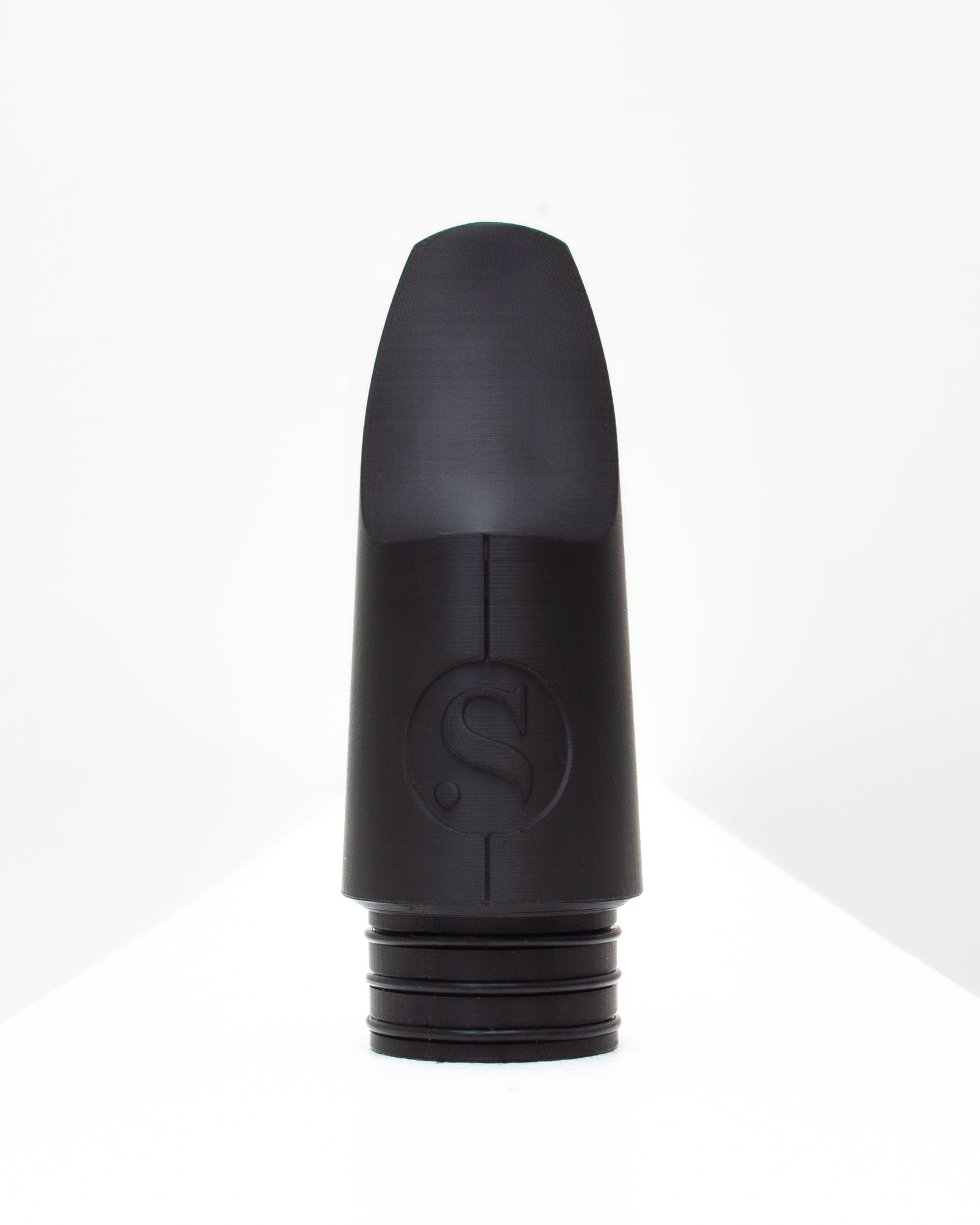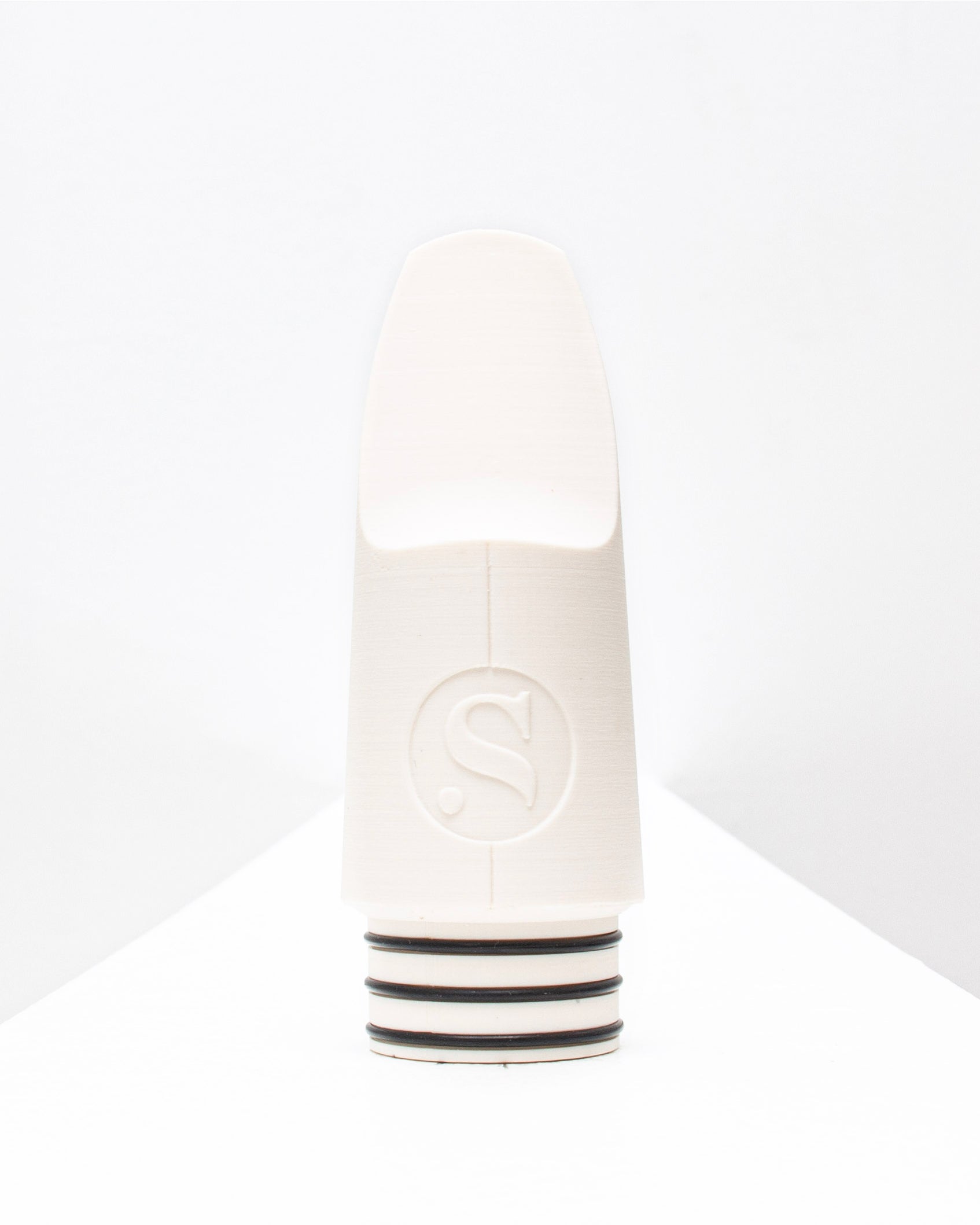 Bass Originals Clarinet mouthpiece - Steady
Straightforward and well-rounded thanks to a small rectangular chamber, the Steady for Bass Clarinet provides just the right amount of power thanks to a slight step baffle.
Bass Clarinet
Tip opening Chart
WHAT IS SYOS?
THE GAME CHANGER
Syos stands for Shape Your Own Sound. The technology and the science behind our saxophone and clarinet mouthpieces come from years of research in acoustics at Ircam, the worldwide reference in terms of sound technologies .

The meeting between Pauline, PhD in acoustics, and Maxime, PhD in auditory perception, started the creation and development of a new and original way of crafting instruments.

Using proprietary material SCAL3D we craft mouthpieces with the highest degree of precision, with improved resistance and durability and the largest choice of chamber geometries, baffle types and colors on the market.
Made in France, Syos mouthpieces are played by an ever-growing roster of artists worldwide.
Watch this mouthpiece at work
Shipping
Syos ships to most of the countries in the world except those of South America and Central America, Iran, Nigeria, North Korea, Sudan, Syrian Arab Republic, Turkey and Russia.
As the mouthpieces are made-to-order, please expect a manufacturing time ranging from 3 to 5 days. The delivery time then varies depending on the destination country and if you choose an express or regular shipping.
Other
You can contact us through our contact page! We will be happy to assist you.
FLAGSHIP LINE
INTRODUCING SYOS ORIGINALS
After 5 years of work with musicians around the world, we decided to create the Originals line in order to easily bring our acoustic expertise to any musician, from the beginner to the professional.
Syos Originals are a streamlined collection of easy-to-play mouthpieces for every type of saxophone and clarinet. Pick a dark (Smoky), balanced (Steady) or bright tone (Spark) and get the sound that was promised immediately.
Syos mouthpieces are innovative, great to play, and fun!
Very good welcome, listens to the customer regardless of the level, very flexible with incredible after sales support for advice even after an internet sale. I can't wait to visit them soon to try out other mouthpieces on site this time. Thank you Pauline.
I was in search of a bit more open mouthpiece of my b40 on bass clarinet, i mainly play classical and some modern band/little orchestra but i don't play jazz. The mouthpiece is very light compared to hard rubber but i like it, now i use much more than my b40, good thing the tuning didn't changed (some mouthpiece have wired tuning tendency but this one is ok), compared to b40 it have a brighter and more volume (more volume is what i was searching since bass clarinet lack of it). Hope this review help someone in search of new mouthpiece, i compared to b40 because is like most popular bass clarinet mouthpiece. Got also the ring ligature that fit nice for me.