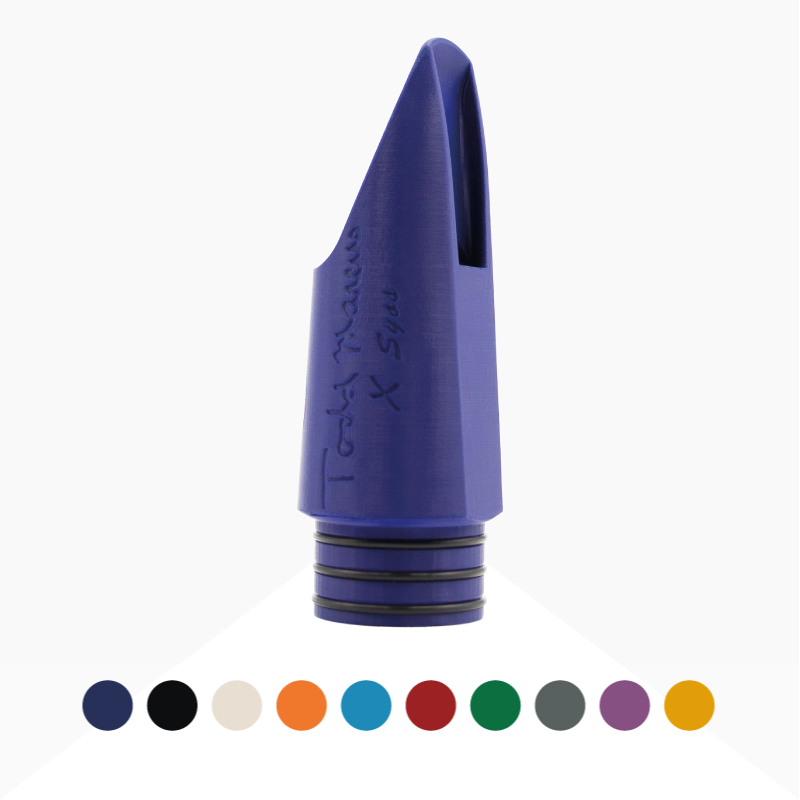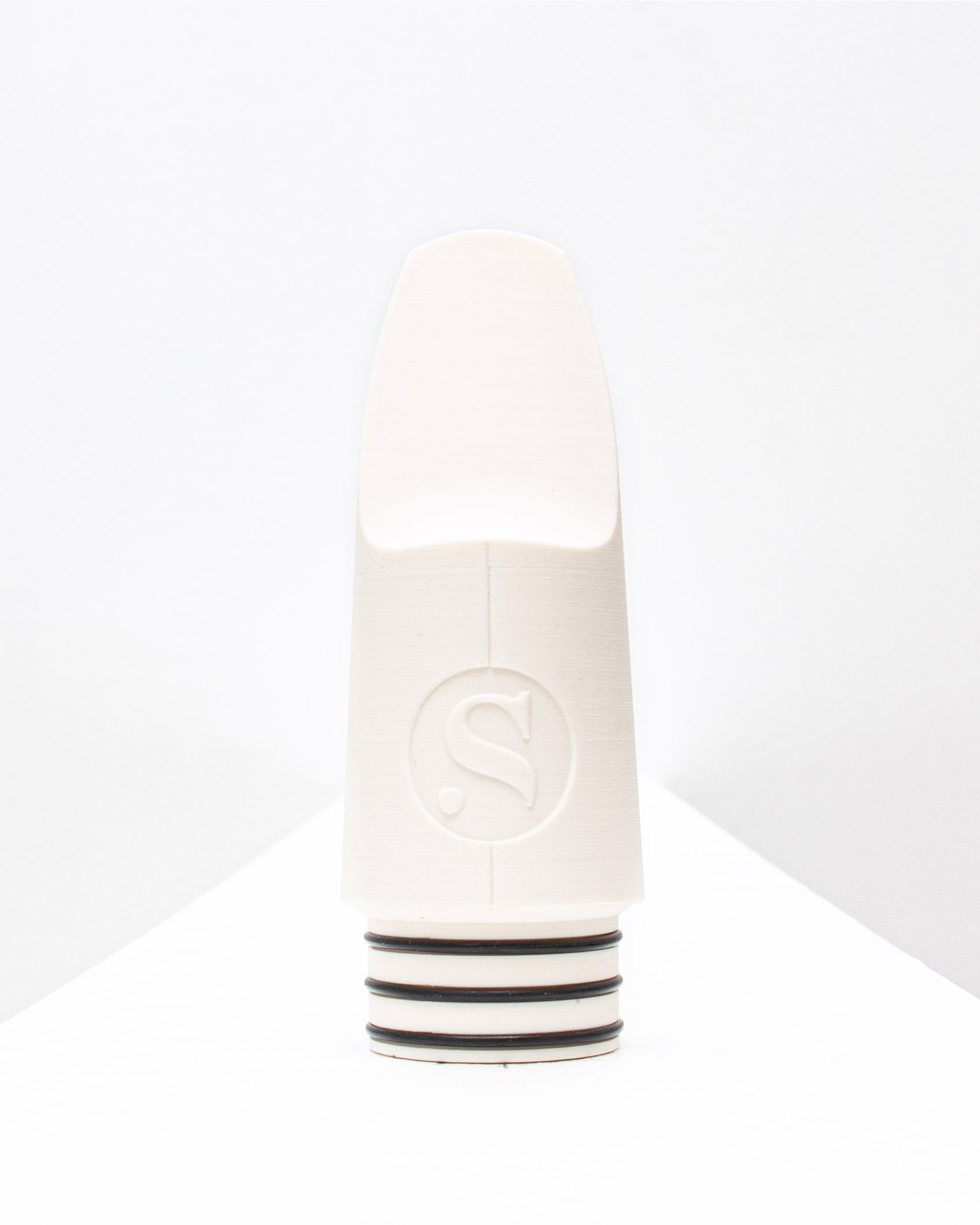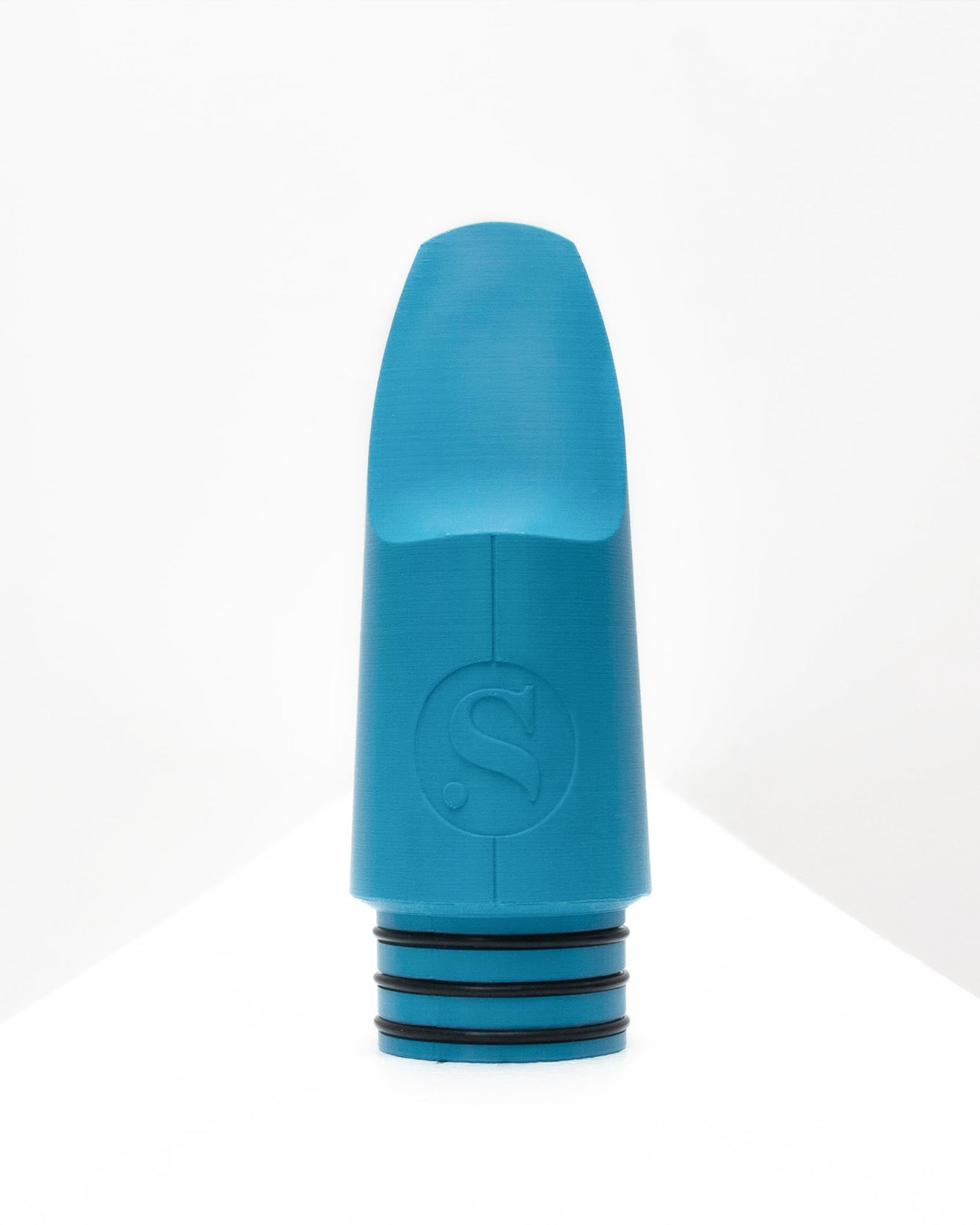 Bass Signature Clarinet mouthpiece - Todd Marcus
Words from the artist:
"My Syos offers bass clarinetists a unique range of dynamics that are crucial to perform in acoustic settings without a microphone. It has unmatched power and projection necessary to be heard when the band gets louder and tempos are faster but it also has a flexibility that retains the natural warmth of the bass clarinet's tone."
CHARACTERISTICS
With its extra high baffle, the Todd Marcus mouthpiece is pretty extreme in terms of power and projection. Its trapezoidal chamber, however, allows the natural warmth of the instrument to shine through.
Todd Marcus plays with a 12* tip opening.
Bass Clarinet
Tip opening chart
Bass clarinetist, composer, and bandleader Todd Marcus is one of the few jazz artists worldwide to focus their work primarily on the bass clarinet. Marcus' straight-ahead playing has carved out a unique voice for the instrument in modern jazz. His music swings hard with both a fiery and introspective intensity but also maintains a strong lyrical sensibility. Marcus actively leads small ensembles such as the Todd Marcus Quintet, Quartet, Trio, and Duo as well as his nine piece ensemble The Todd Marcus Jazz Orchestra on original compositions and jazz standards. Self taught in jazz theory and composition, Marcus' compositions draw largely on straight-ahead jazz and classical influences but over recent years have also increasingly explored the MiddleEastern sounds from his Egyptian-American heritage.
Artist Set Up :
Instrument: Low Eb Selmer Privilege
Reeds: Legere Reeds (2.75 — 3.25)
Ligature: Peter Spriggs
WHAT IS SYOS?
THE GAME CHANGER
Syos stands for Shape Your Own Sound. The technology and the science behind our saxophone and clarinet mouthpieces come from years of research at IRCAM, the worldwide reference in terms of acoustics and sound technologies.

The meeting between Pauline, PhD in acoustics, and Maxime, PhD in auditory perception, started the creation and development of a new and original way of designing instruments.
Using proprietary material SCAL3D we craft mouthpieces with the highest degree of precision, with improved resistance and durability and the largest choice of chamber geometries, baffle types and colors on the market.
Syos mouthpieces are played by an ever-growing roster of international artists.
Becco Todd Marcus per clarinetto basso
Grande potenza di suono e facilità di emissione. I registri sonori di tutte le ottave sono omogenei, anche nelle note che solitamente, nel clarinetto basso, risultano più soffocate e meno risonanti. Todd Marcus e la Syos hanno creato il bocchino per chi vuole un suono caldo, ampio, potente. Nonostante ciò lo strumento si mantiene facile da controllare, anche nei pianissimo. Credo che anche chi fa musica classica dovrebbe provare questo becco. All'inizio si rimane un po' diffidenti, soprattutto guardando la camera trapezioidale del becco, che sembra apparentemente chiuso. Ma suonandolo con le giuste ance (leggere, io uso una légère signature 2,5 leggermente ritoccata con carta vetrata nella parte inferiore) si otterranno grandissimi risultati e grandi emozioni.
Shipping
Syos ships to most of the countries in the world except those of South America and Central America, Iran, Nigeria, North Korea, Sudan, Syrian Arab Republic, Turkey and Russia.
As the mouthpieces are made-to-order, please expect a manufacturing time ranging from 3 to 5 days. The delivery time then varies depending on the destination country and if you choose an express or regular shipping.
Other
You can contact us through our contact page! We will be happy to assist you.
IN THE SPOTLIGHT
THE SIGNATURE COLLECTION
On our Signature Collection you will find mouthpieces full of personality curated by world-class musicians. Their sound is at your fingertips!