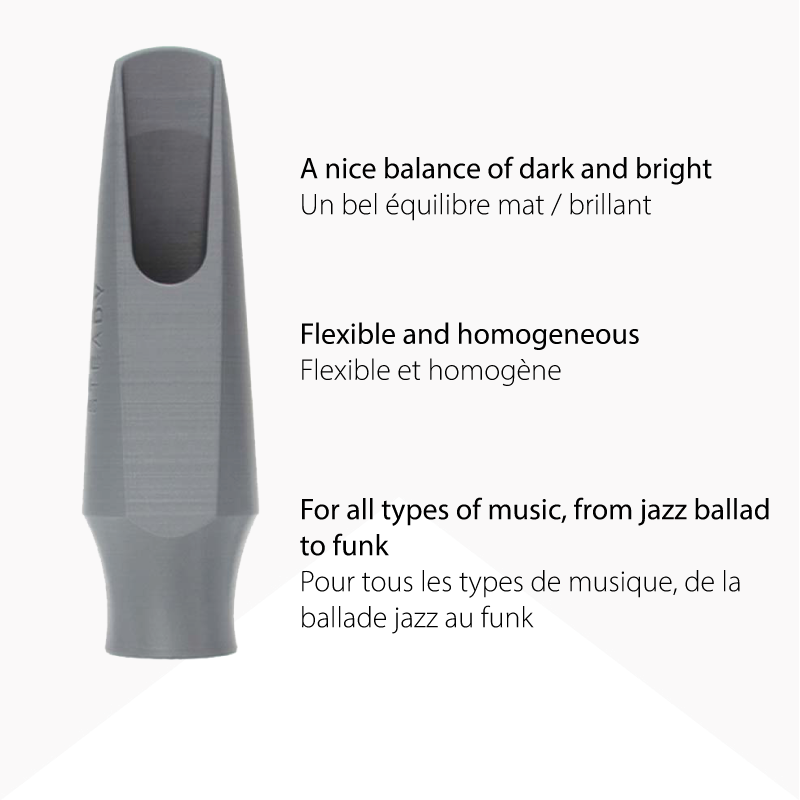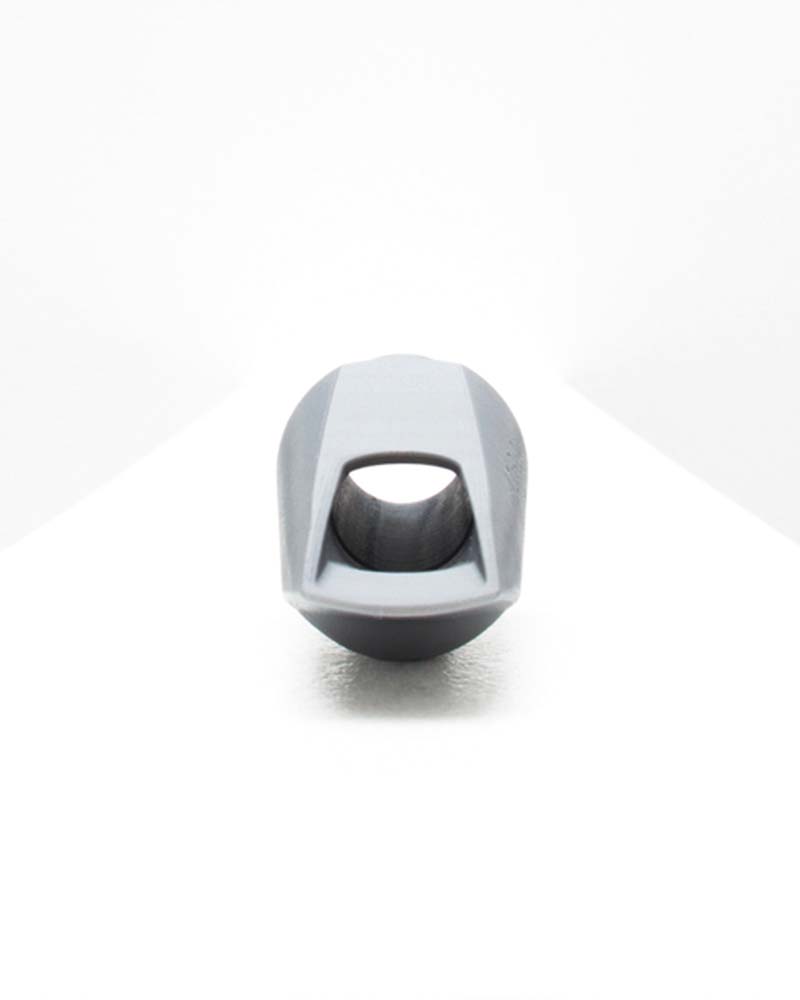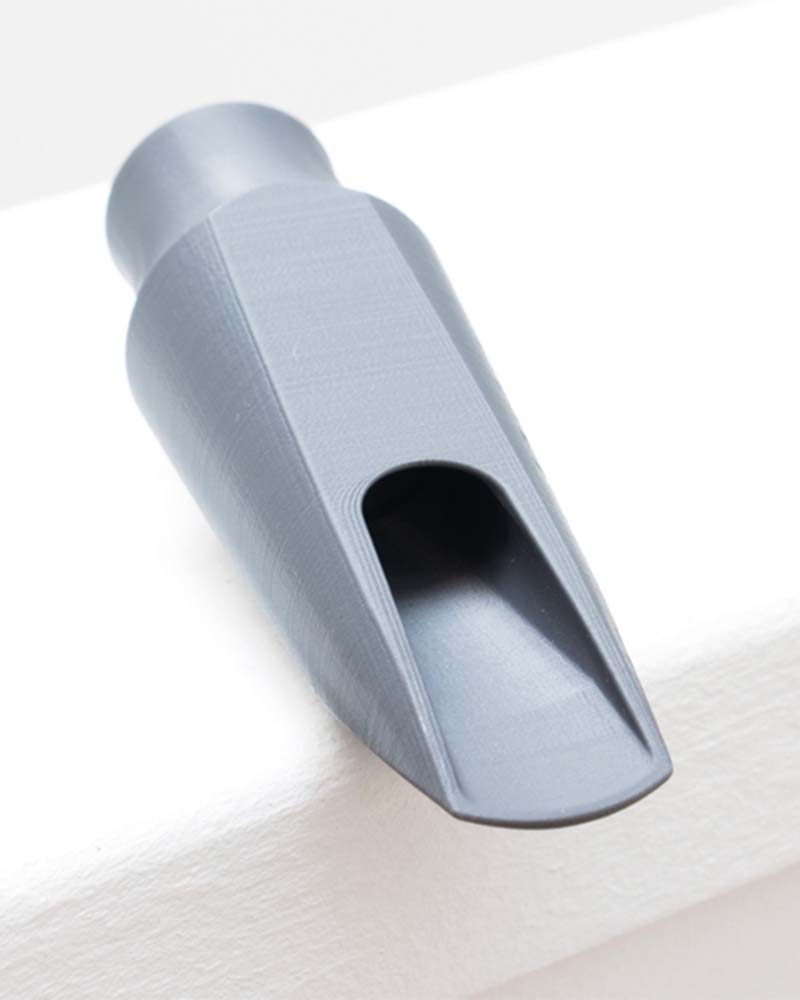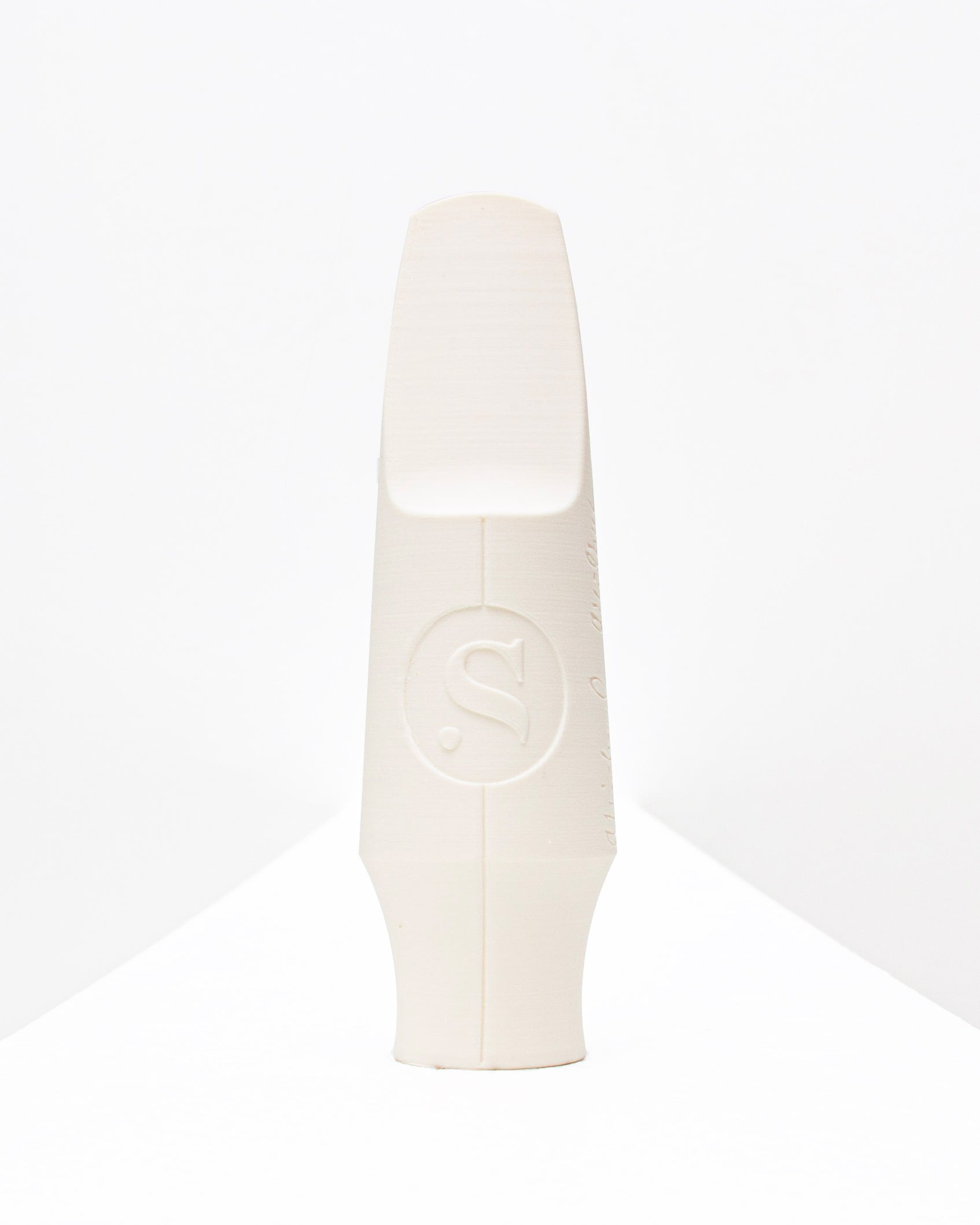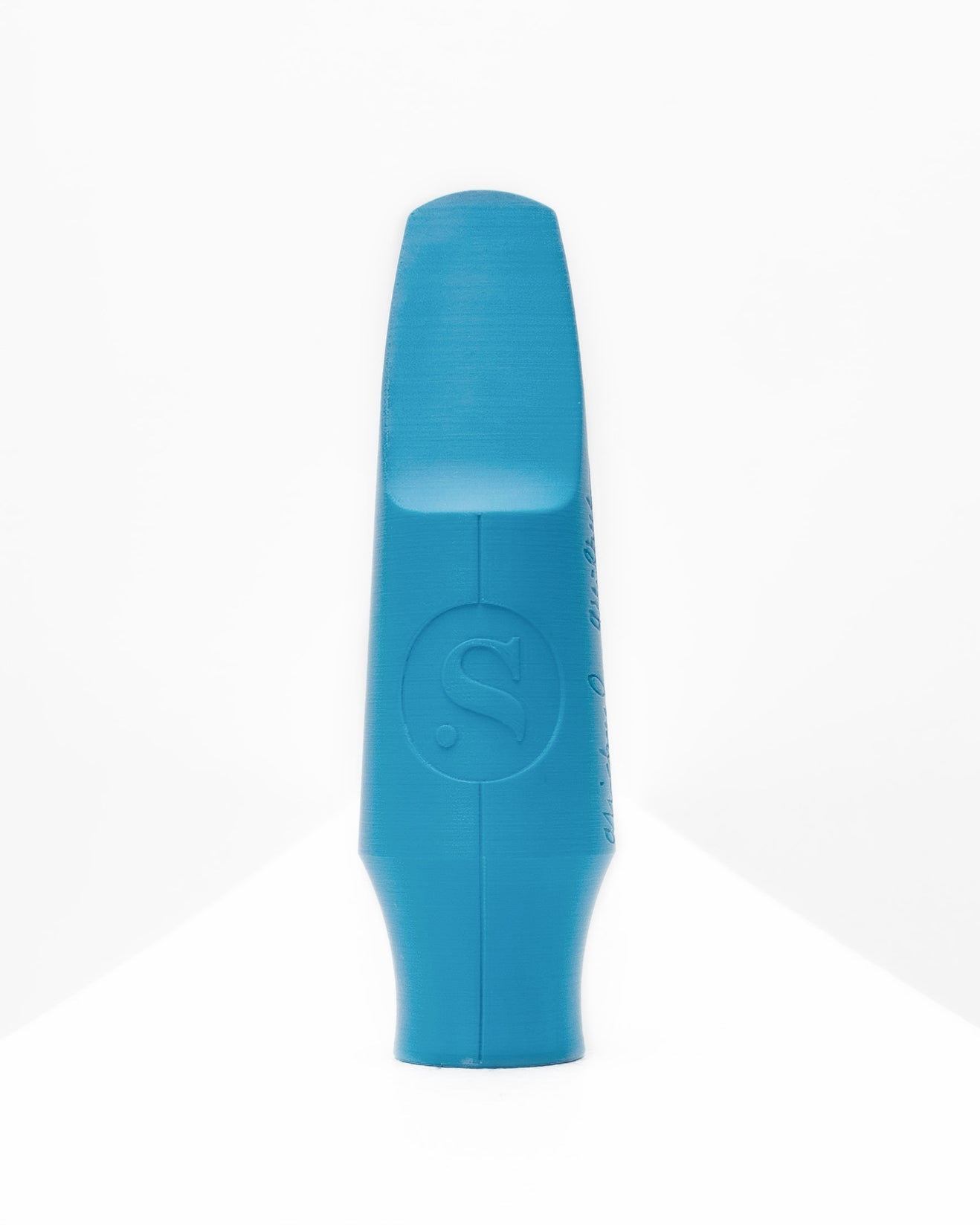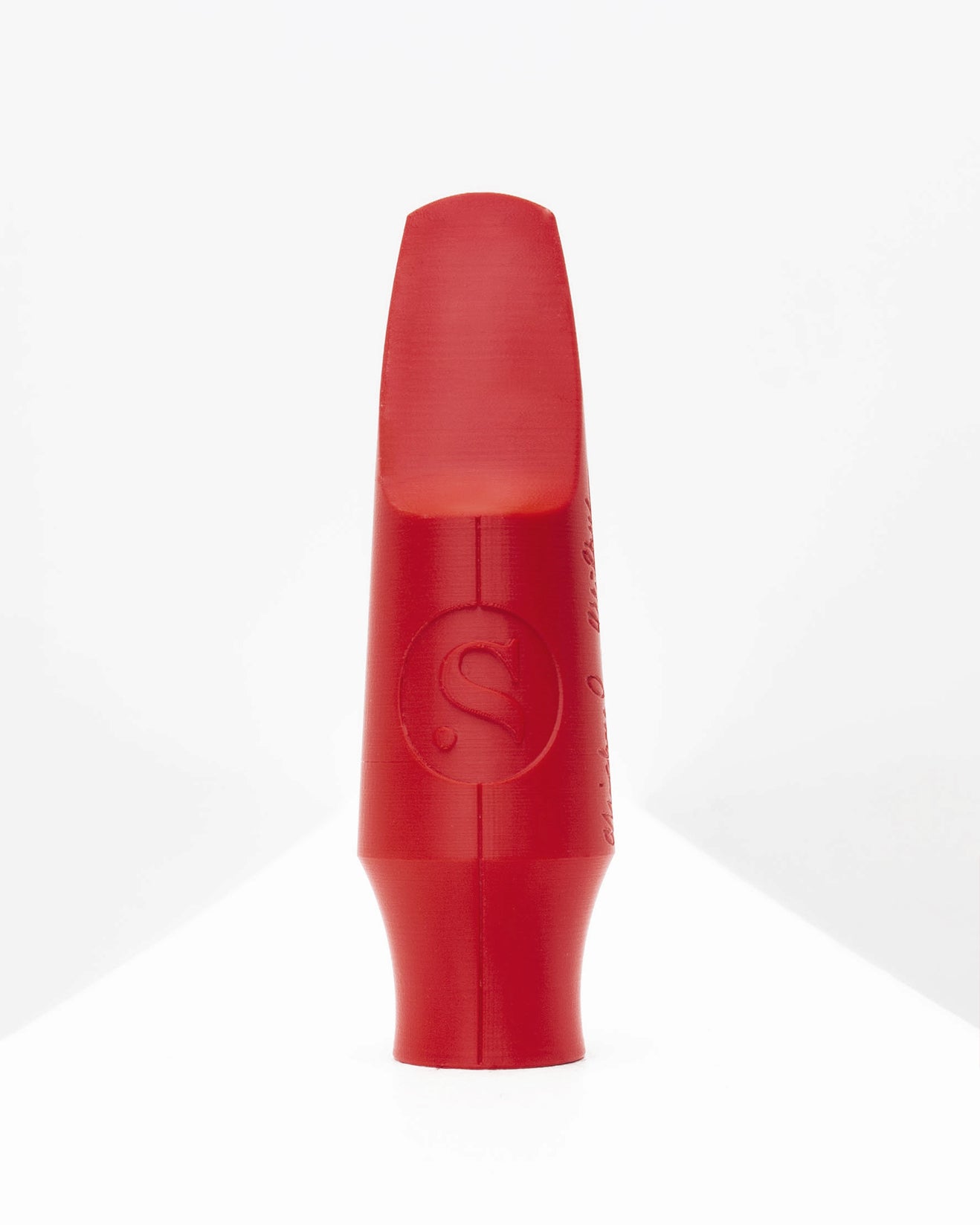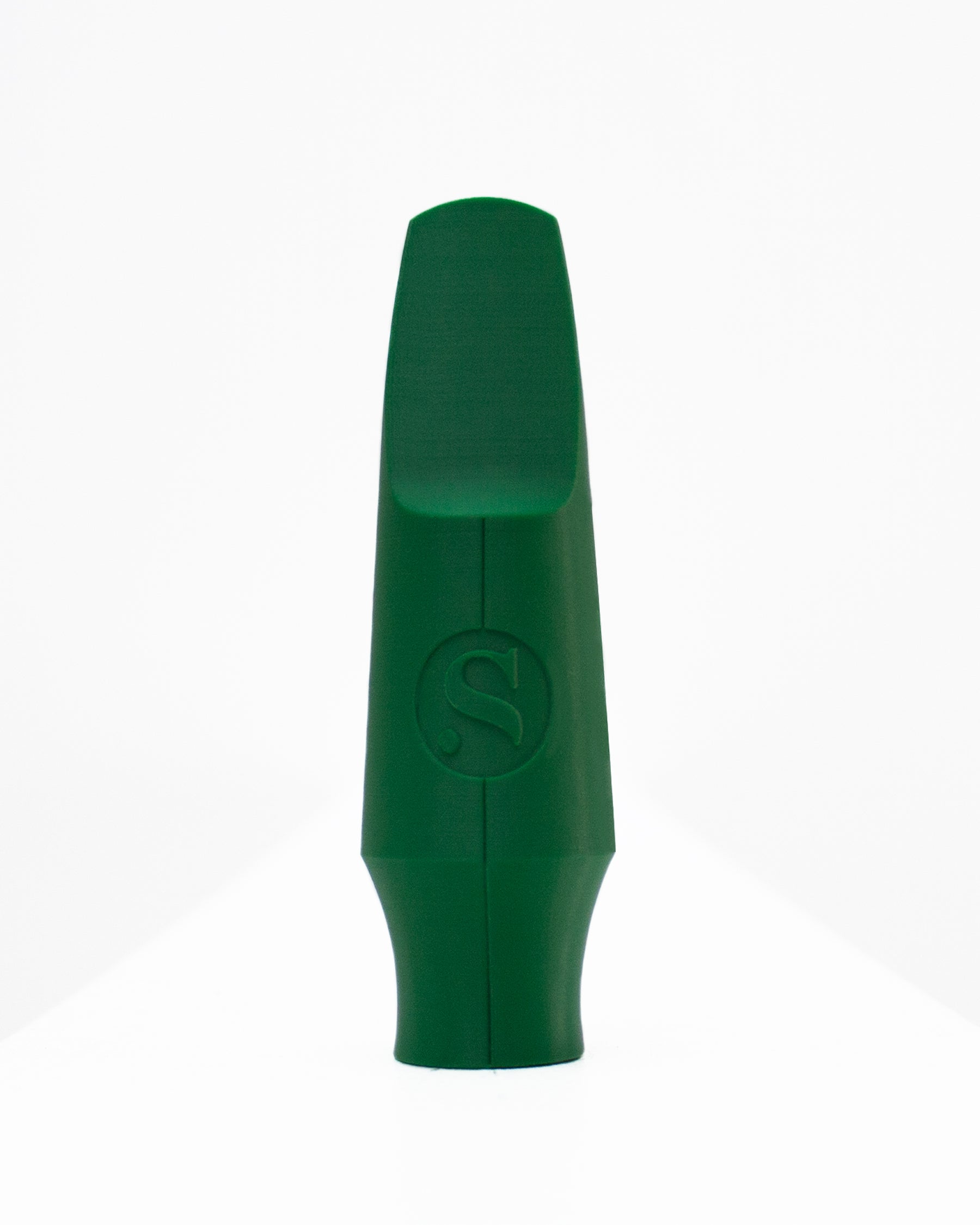 Tenor Originals Saxophone mouthpiece - Steady
- A perfect balance of brilliance and warmth in the sound
- A really flexible and homogeneous mouthpiece thanks to its medium chamber and medium step baffle
- You can really play all styles of music, from jazz ballads to rock and funk.

Tenor Saxophone
Tip opening Chart
WHAT IS SYOS?
THE GAME CHANGER
Syos stands for Shape Your Own Sound. The technology and the science behind our saxophone and clarinet mouthpieces come from years of research in acoustics at Ircam, the worldwide reference in terms of sound technologies .

The meeting between Pauline, PhD in acoustics, and Maxime, PhD in auditory perception, started the creation and development of a new and original way of crafting instruments.

Using proprietary material SCAL3D we craft mouthpieces with the highest degree of precision, with improved resistance and durability and the largest choice of chamber geometries, baffle types and colors on the market.
Made in France, Syos mouthpieces are played by an ever-growing roster of artists worldwide.
Watch this mouthpiece at work
Shipping
Syos ships to most of the countries in the world except those of South America and Central America, Iran, Nigeria, North Korea, Sudan, Syrian Arab Republic, Turkey and Russia.
As the mouthpieces are made-to-order, please expect a manufacturing time ranging from 3 to 5 days. The delivery time then varies depending on the destination country and if you choose an express or regular shipping.
Other
You can contact us through our contact page! We will be happy to assist you.
FLAGSHIP LINE
INTRODUCING SYOS ORIGINALS
After 5 years of work with musicians around the world, we decided to create the Originals line in order to easily bring our acoustic expertise to any musician, from the beginner to the professional.
Syos Originals are a streamlined collection of easy-to-play mouthpieces for every type of saxophone and clarinet. Pick a dark (Smoky), balanced (Steady) or bright tone (Spark) and get the sound that was promised immediately.
Lo que esperaba!!!
Me da exactamente lo que quiero en una boquilla.
Steady ❤️
Nice sweet and ready sound…
Awesome!
I was a little skeptical at first, being it's a 3D printed mouthpiece, but gave it a shot anyway. After I received it, and gave it a few hours of play time, it became a favorite; and I soon bought the "Smoky" version. Love both of them, will definitely make future purchases.
Pleasantly surprised
As a veteran tenor saxophonist who has played custom mouthpieces as well as
off-the-shelf pieces for over 50 years, I was pleasantly surprised by me new SYOS Steady #8 mouthpiece. For starters, the look and the feel of the piece is quite different from anything I've owned. It looks 3D printed - with the seam running lengthwise through it and the textured table. And it doesn't have the heft of my other mouthpieces. But all of that is irrelevant. It's playability is excellent. Quick response with just the right amount of resistance. Intonation is spot on. I would characterize the tone as more focused than the VanDoren V16 #8 that I've been using lately. All in all I was pleasantly surprised by the musicality of a mouthpiece whose initial appearance seems so unpromising. Incidentally, I'm using a traditional two-screw ligature rather than the SYOS ligature that I ordered.
This mouthpiece could easily become my go-to piece.
Que du plaisir,un super bec j'adore