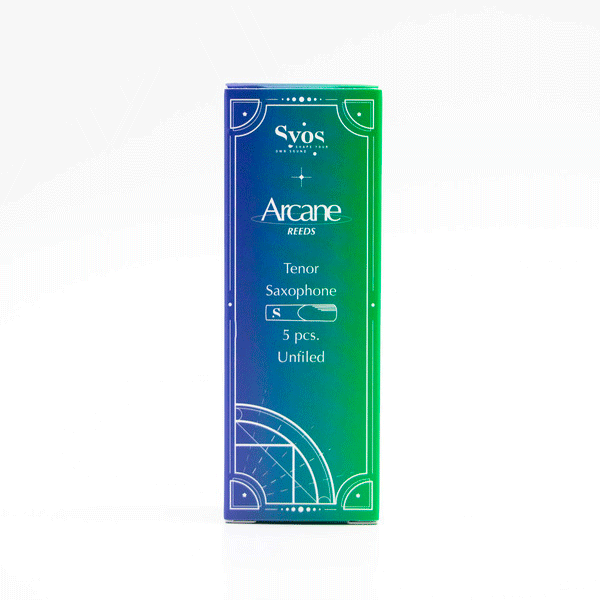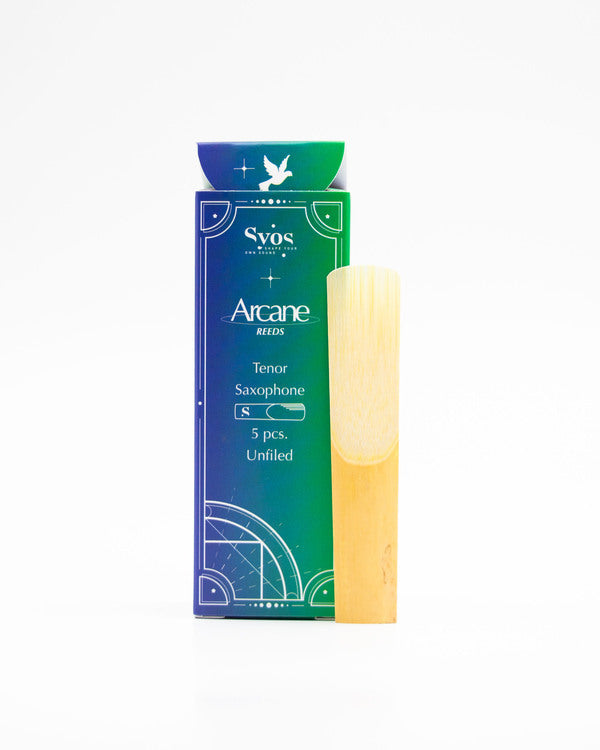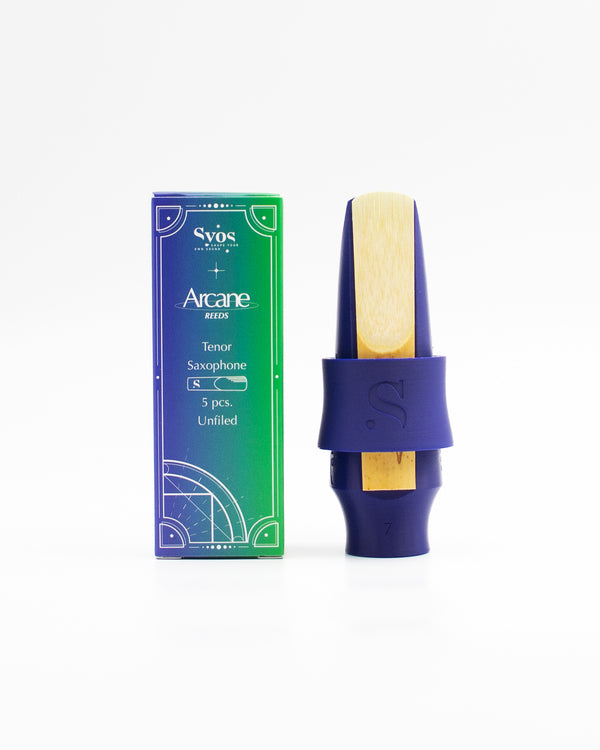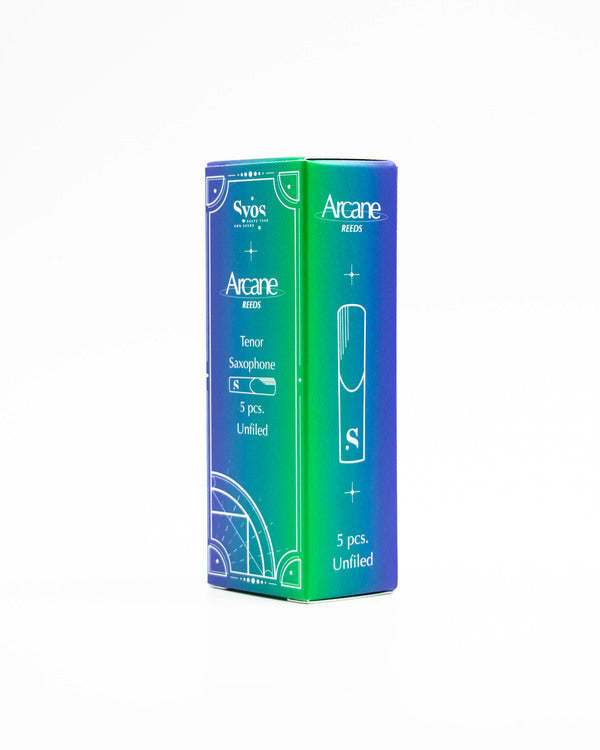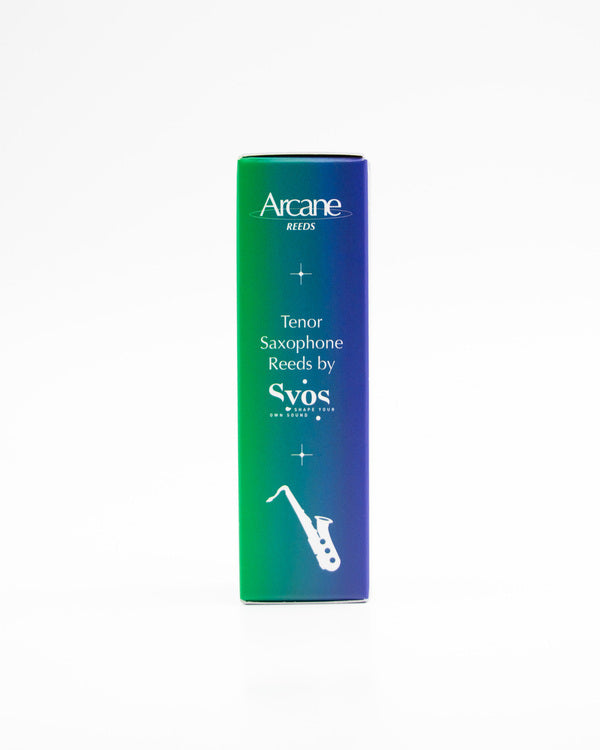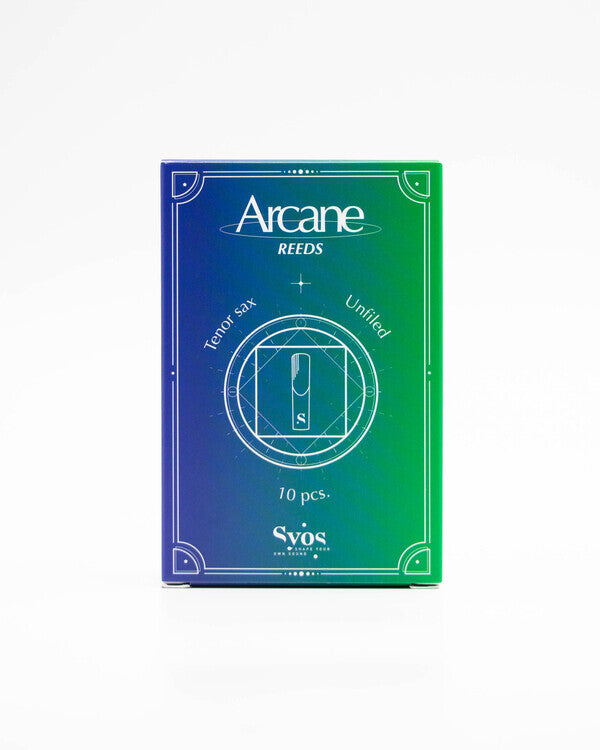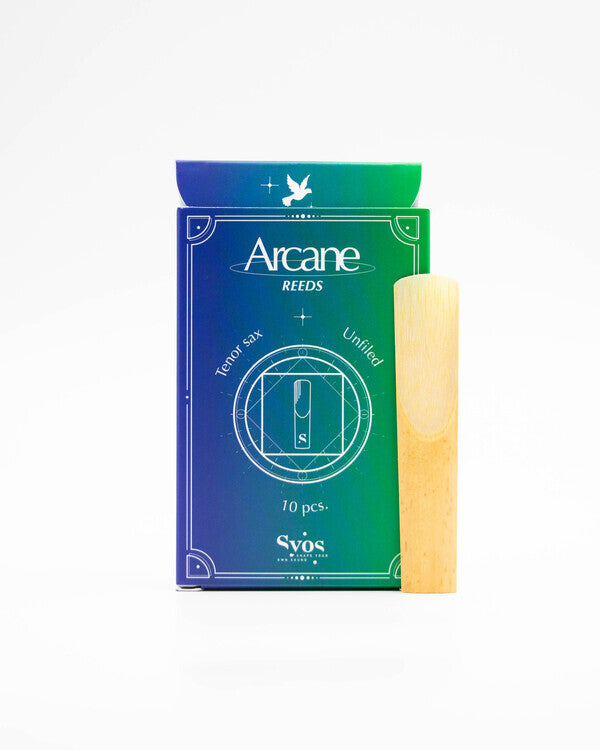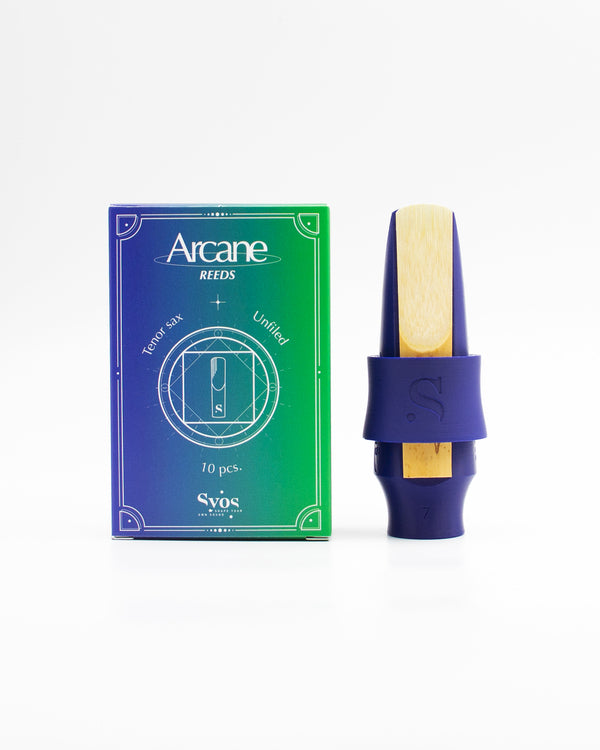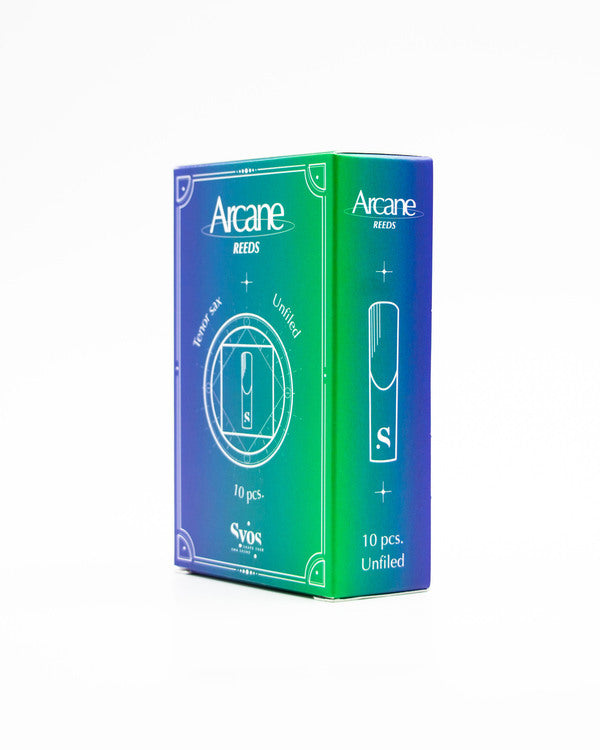 Tenor Saxophone reeds box
Arcane Reeds give you optimal projection and volume across the full range of the Tenor Saxophone. Easy to control and flexible, they maintain a warm and rich sound in any setting.
Assez optimiste
Assez curieux d'essayer.habituellement du 3 ZZ et là du 3 passe très bien et même avec mon Scott paddock en 6 du 3,5 passe bien.son très agréable et propice aux aigus et aussi les sur-aigus
Je serai même intéressé d'essayer sur les autres saxs
A voir dans le temps mais c'est positif
Great sounding and responding reeds!
I use the Tenor Arcane reeds on my Otto Link Vintage HR. On this mouthpiece they give a full round sound and rich projection over the whole range. Also the altissimo is good to handle. The modulation is well, can create some sharper sound as well as a more mellow tone. They are comfortable to play. So far the best sounding reeds on my OL Mpc. After testing, I will now order more of them.
Anches pour saxophone ténor 2,5
Il faut absolument les essayer pour être convaincu (comme moi) que ces anches offrent ce que nous attendons... Équilibrées... Stables...
Je les joue avec mon bec Syos, et le rendu est celui qui me correspond (en comparaison à d'autres anches, d'autres becs.. ).
Nécessite peut-être d'être travaillées un peu pour en ressortir tout le potentiel ..
Je suis réellement satisfait de ces anches que je jouent maintenant depuis plus d'une année...
Tenor Saxophone reeds box
Tenor Saxophone
Strength comparison chart
Shipping
Syos ships to most of the countries in the world except those of South America and Central America, Iran, Nigeria, North Korea, Sudan, Syrian Arab Republic, Turkey and Russia.
If you order only reeds or accessories, they will be shipped on the next business day. If you also order a mouthpiece, please expect a manufacturing time ranging from 3 to 5 days. The delivery time then varies depending on the destination country and if you choose an express or regular shipping.
Other
You can contact us through our contact page! We will be happy to assist you.
Process
Where do our reeds come from
The Arcane reeds are produced with the best reeds of the Var. It is after a long process of drying that the reeds are cut, to offer you an expertise and a particular know-how.