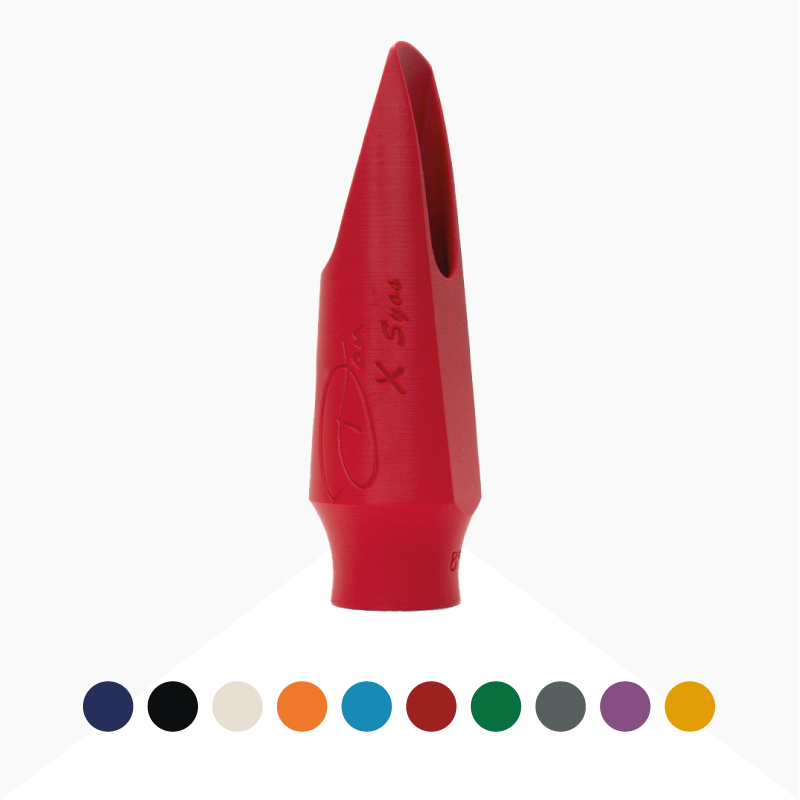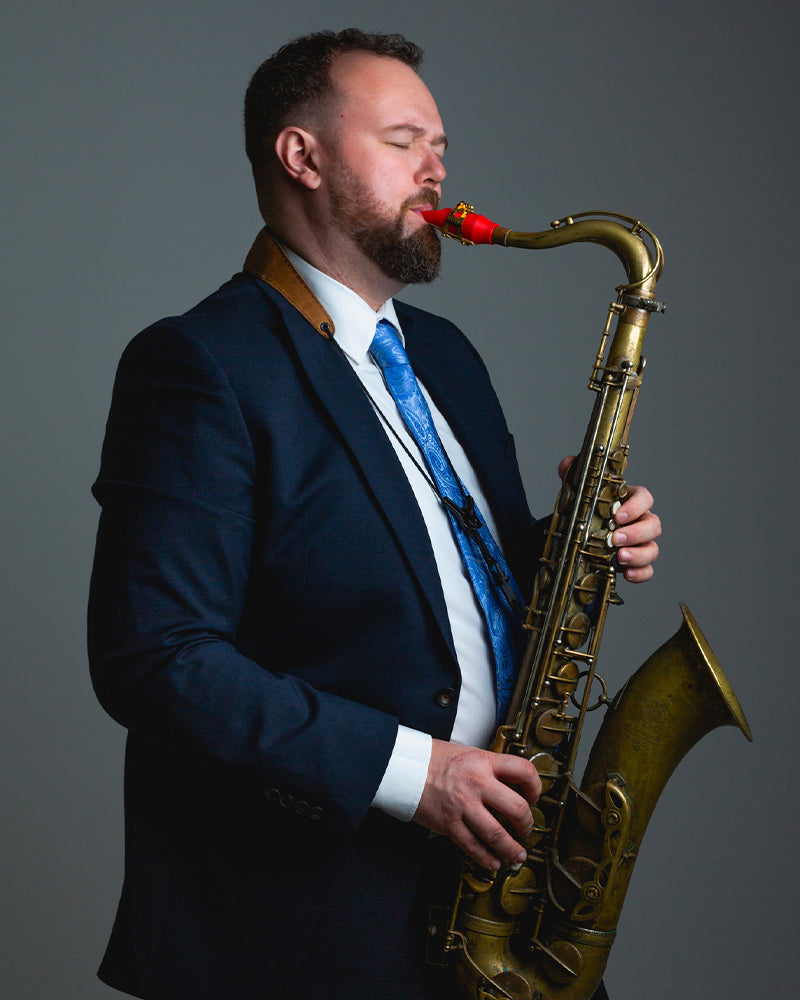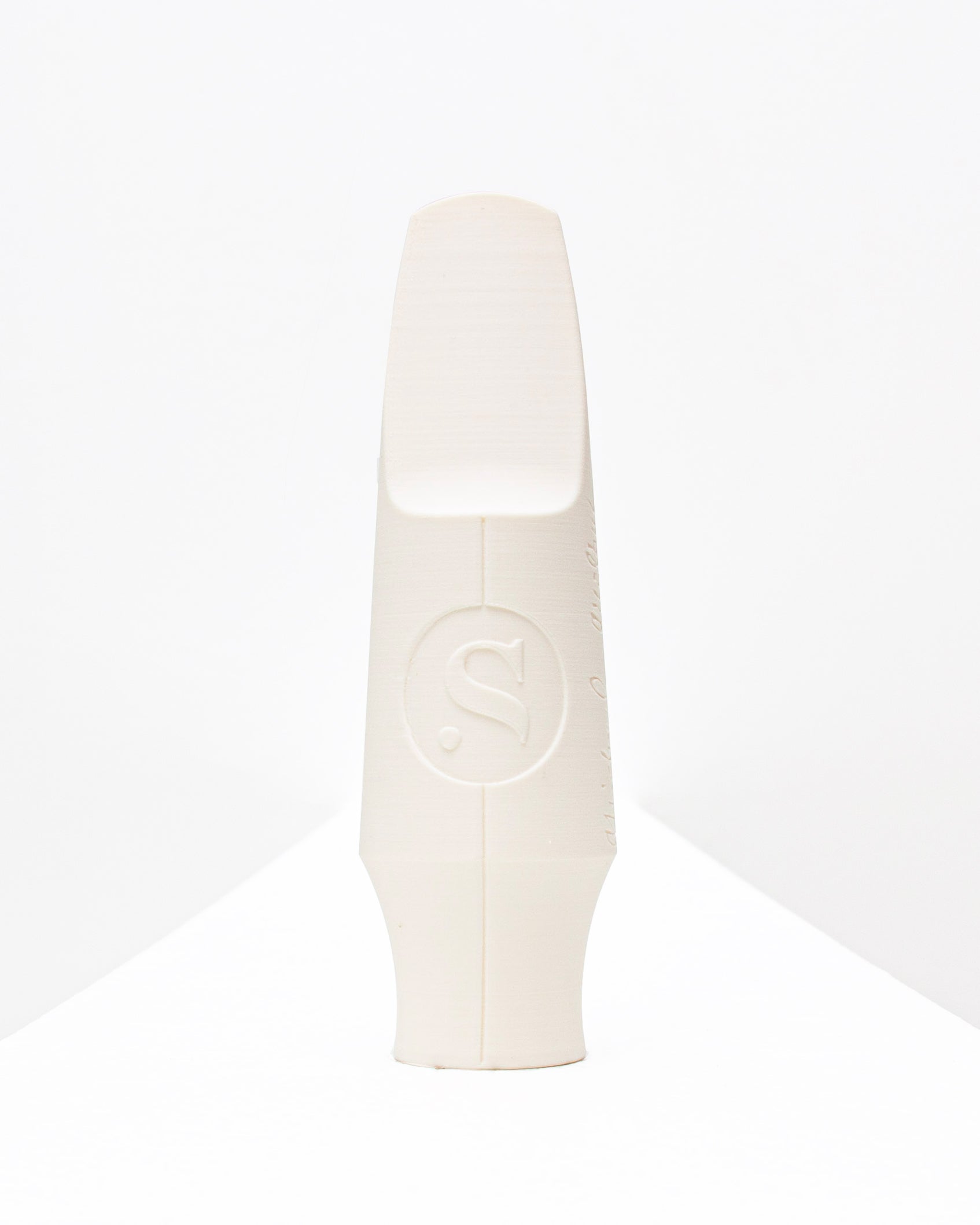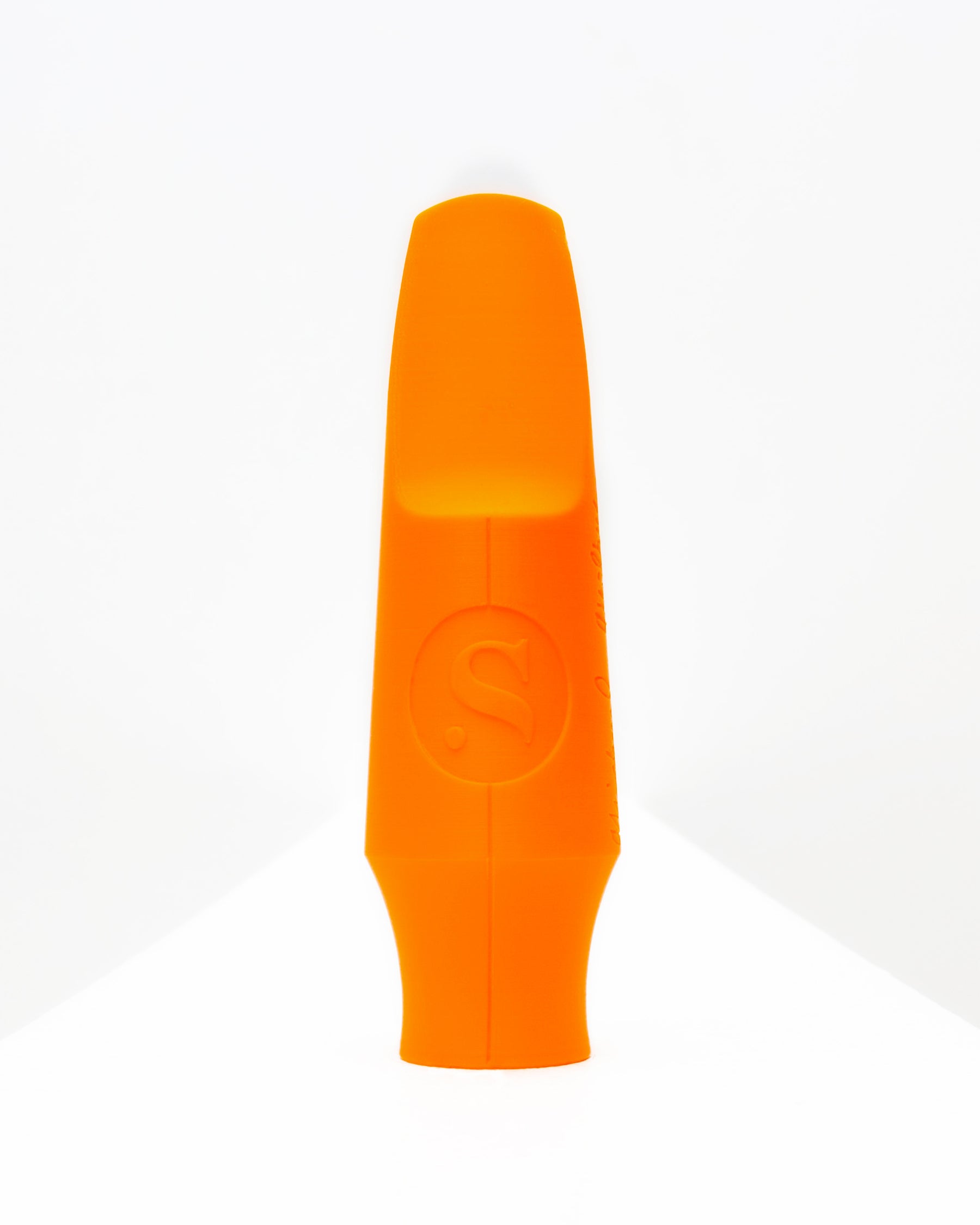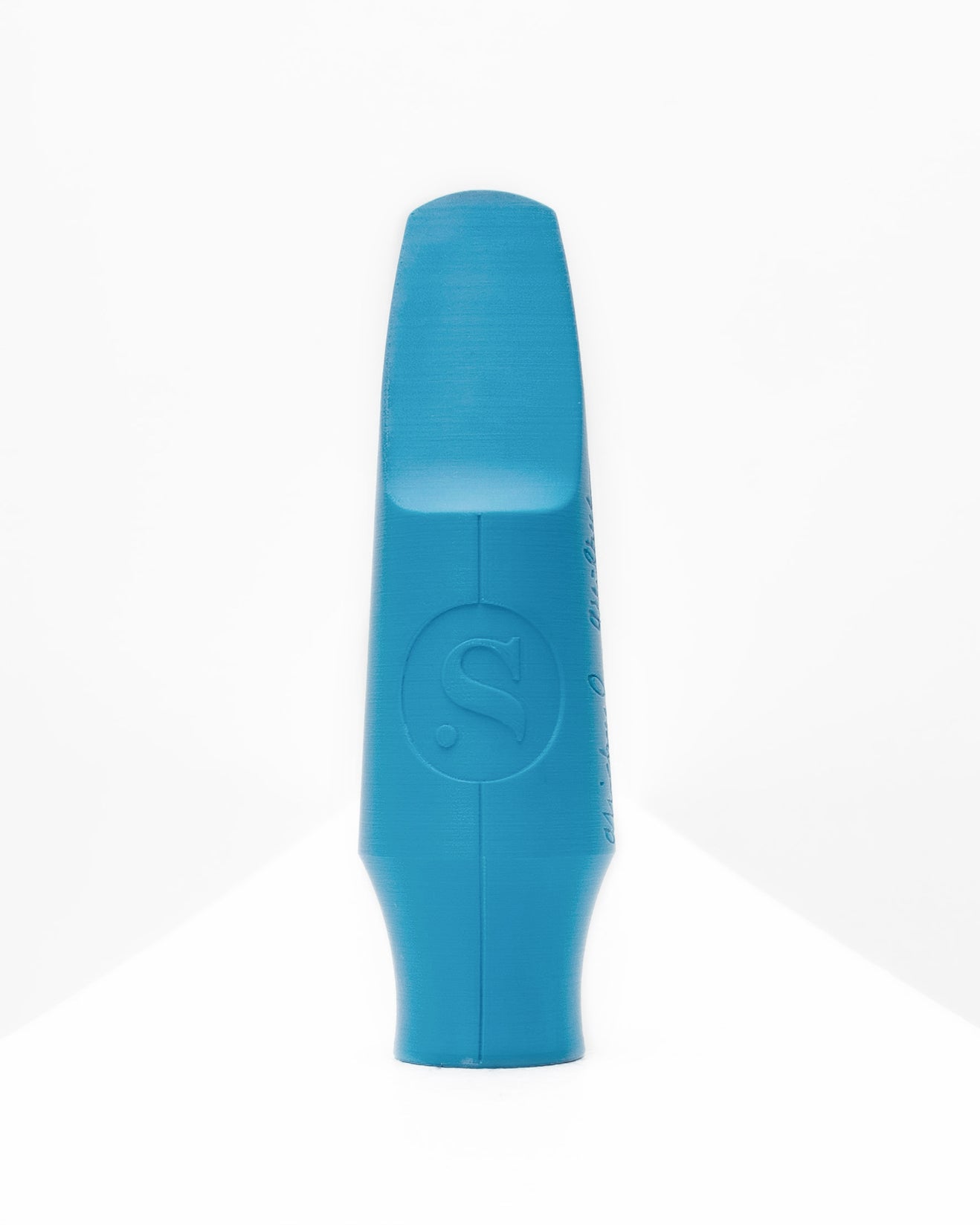 Tenor Signature Saxophone mouthpiece - Dan Forshaw
Words from the artist:
"My Syos mouthpiece is incredibly free blowing, with flawless intonation. Each note I want to play just arrives with such ease, color and shape. I'm thrilled that the search for the perfect mouthpiece seems to be at an end."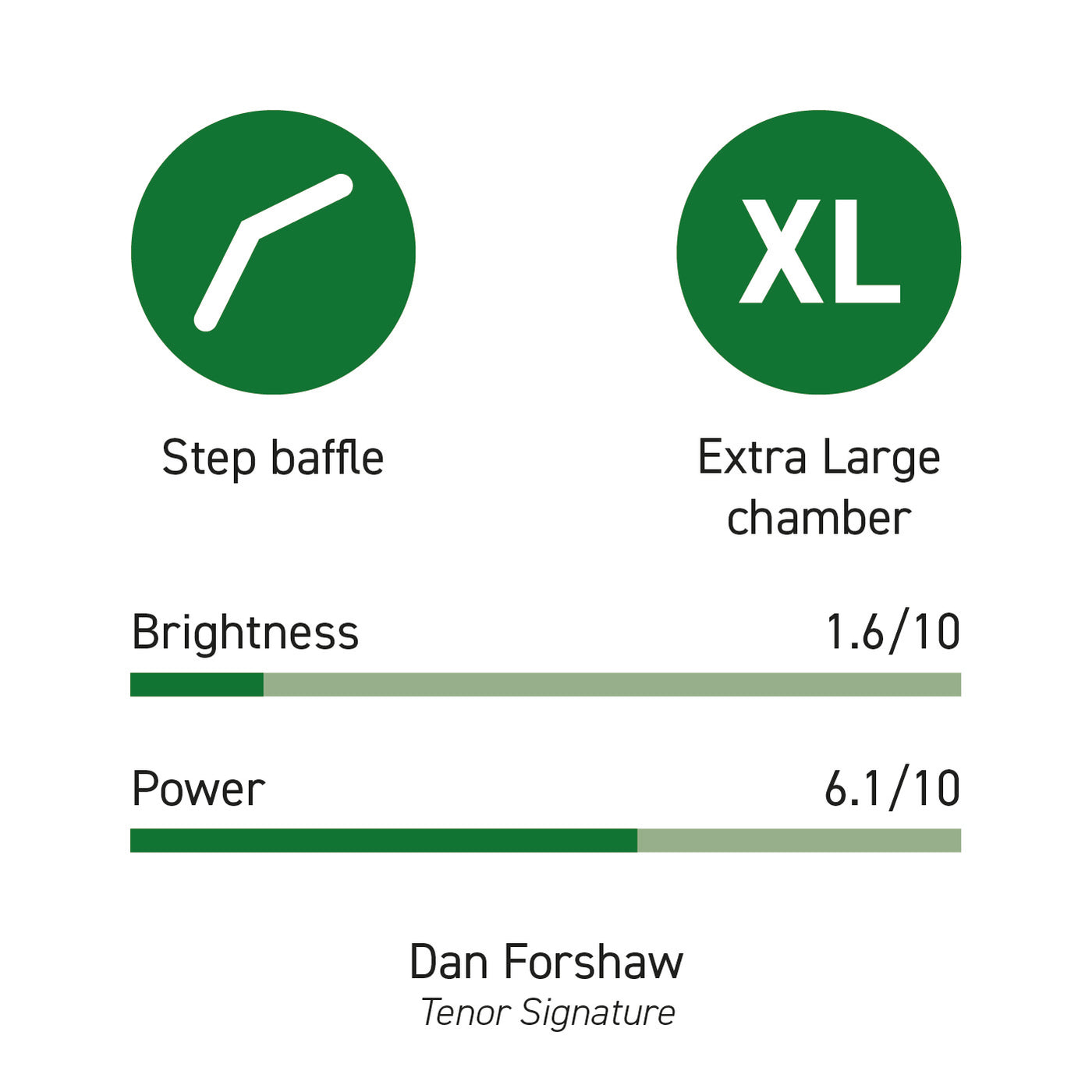 CHARACTERISTICS
With its low step baffle and extra wide chamber, Dan Forshaw Signature is the perfect mouthpiece to get a dark, warm and large sound.
Dan Forshaw plays with a 8* tip opening.
Tenor Saxophone
Tip opening chart
Dan Forshaw is one of the most influential Vloggers in the world of the saxophone. A superb communicator with an infectious passion for music, Dan's ability to captivate audiences with his performances has led him to perform all over the world with ensembles ranging from jazz quartet's to classical cathedral choirs. Forshaw is one of the UK's leading experts on the legendary saxophonist, John Coltrane and has had a number of articles published on John Coltrane's music & theology. Tim Price, Professor of saxophone in New York and a former teacher of Dan said, 'Dan has reached a strong level of musicality, depth and technique that very few players have….he is a breath of fresh air, 'hear him!'
Artist Set Up :
Instrument: Selmer Mark VI (1955)
Reeds: D'Addario Select Jazz 3M Unfiled
Ligature: Silverstein
WHAT IS SYOS?
THE GAME CHANGER
Syos stands for Shape Your Own Sound. The technology and the science behind our saxophone and clarinet mouthpieces come from years of research at IRCAM, the worldwide reference in terms of acoustics and sound technologies.

The meeting between Pauline, PhD in acoustics, and Maxime, PhD in auditory perception, started the creation and development of a new and original way of designing instruments.
Using proprietary material SCAL3D we craft mouthpieces with the highest degree of precision, with improved resistance and durability and the largest choice of chamber geometries, baffle types and colors on the market.
Syos mouthpieces are played by an ever-growing roster of international artists.
Tenor Signature Saxophone mouthpiece - Dan Forshaw = Impressionnant
une grande facilité des passages des aigus aux graves sans aucune appréhension, une très grande facilité d'émission, très facile à apprivoiser sans période d'adaptation, une vraie réussite
Doux et grave
Je suis très content avec ce bec, je l'utilise avec des vandorens "java vert" et ça me donne un son doux avec plus de grave que le bec smoky. Il a sa personnalité et c'est ce que je chairchais. En passant , un grand merci au personnel de Syos qui se met à notre disposition comme personne d'autre !
A very nice surprise
Ordered "blindly" during the operation the freaks box, very nice surprise, a real pleasure to play despite my little experience, the sound I wanted, soft, warm and colorful at the same time. We're going to go a long way together!
Breathtaking...
I was overwhelmed by the warmth and flexibility of the sound. The Dan allows me to be very comfortable with the sound. It's also great to be able to compare different mouthpieces. Thanks
Shipping
Syos ships to most of the countries in the world except those of South America and Central America, Iran, Nigeria, North Korea, Sudan, Syrian Arab Republic, Turkey and Russia.
As the mouthpieces are made-to-order, please expect a manufacturing time ranging from 3 to 5 days. The delivery time then varies depending on the destination country and if you choose an express or regular shipping.
Other
You can contact us through our contact page! We will be happy to assist you.
IN THE SPOTLIGHT
THE SIGNATURE COLLECTION
On our Signature Collection you will find mouthpieces full of personality curated by world-class musicians. Their sound is at your fingertips!