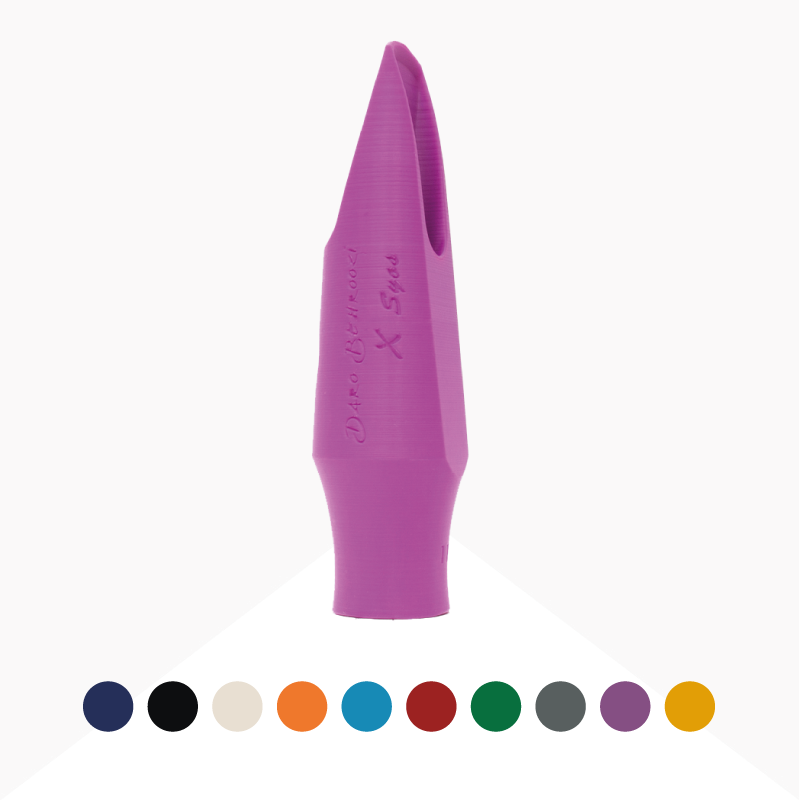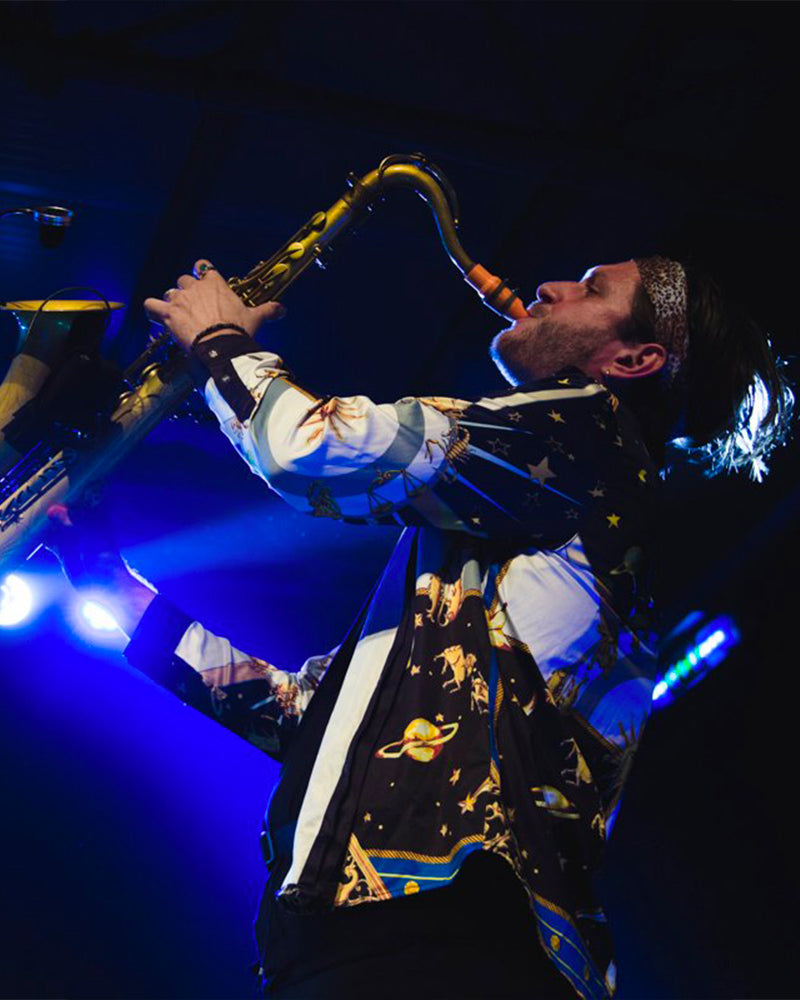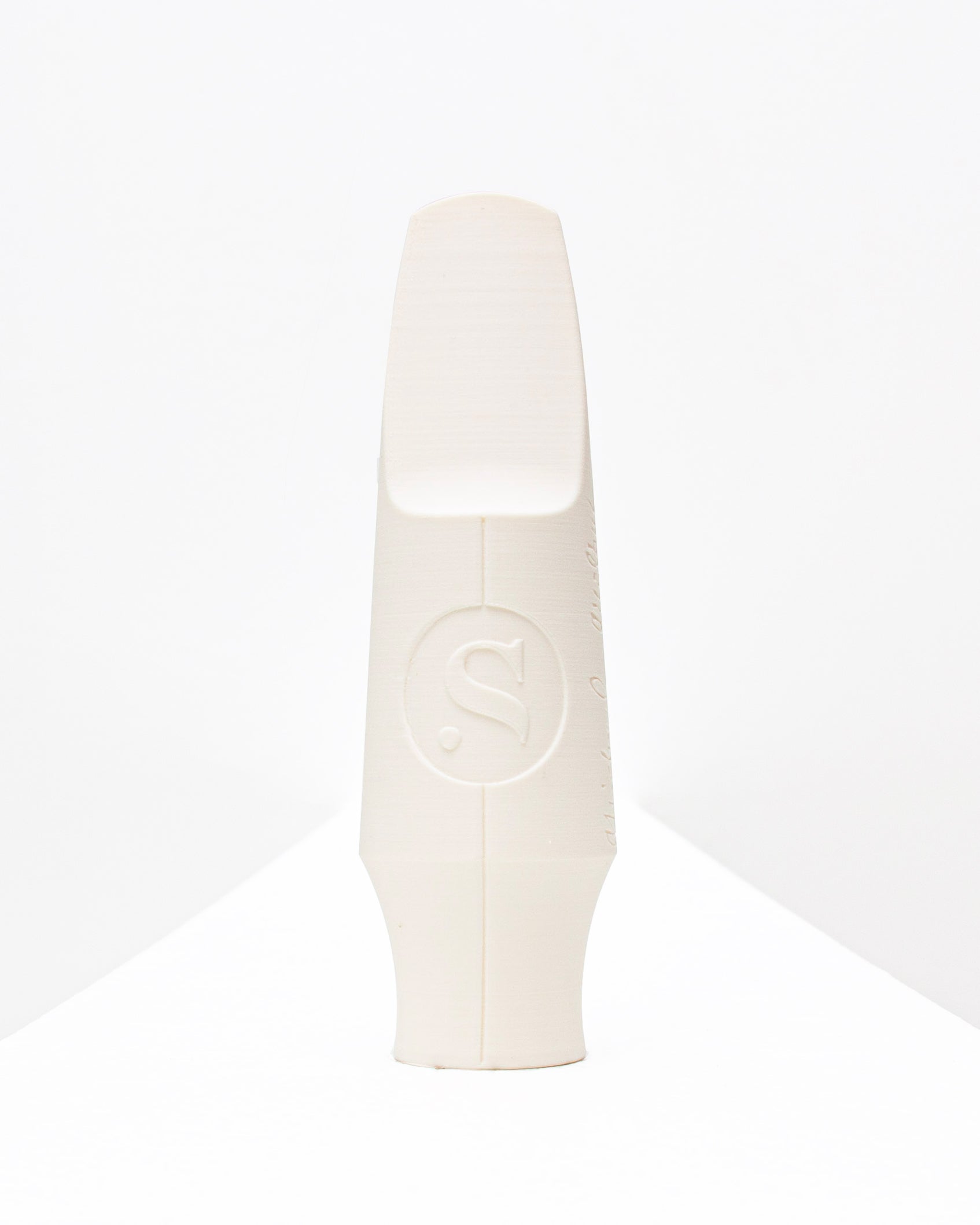 Tenor Signature Saxophone mouthpiece - Daro Behroozi
Words from the artist:
"My Syos mouthpiece enables me to play with a very wide range of tonal colors and dynamics, expanding the sonic possibilities of my instrument." 
CHARACTERISTICS
A mouthpiece with a bright and very focused sound thanks to its roll over baffle and nano chamber. The ideal mouthpiece to get a bright sound if you don't like step baffles.
Daro Behroozi plays with a 11 tip opening.
Tenor Saxophone
Tip opening chart
Who doesn't know the Lucky Chops? Those 5 young new yorkers, have totally revisited and modernized the Brass Band we used to know. In a couple of months, they went from the subway station to the biggest concert halls around the world! Daro has an astonishing charism in the band and goes from the tenor to the baritone with an impressive flexibility.
Artist Set Up :
Instrument: Lupifaro Platinum
Reeds: Marca Jazz 3
Ligature: Bonade Inverted
WHAT IS SYOS?
THE GAME CHANGER
Syos stands for Shape Your Own Sound. The technology and the science behind our saxophone and clarinet mouthpieces come from years of research at IRCAM, the worldwide reference in terms of acoustics and sound technologies.

The meeting between Pauline, PhD in acoustics, and Maxime, PhD in auditory perception, started the creation and development of a new and original way of designing instruments.
Using proprietary material SCAL3D we craft mouthpieces with the highest degree of precision, with improved resistance and durability and the largest choice of chamber geometries, baffle types and colors on the market.
Syos mouthpieces are played by an ever-growing roster of international artists.
Exceeds Expectations
This mouthpiece is great on my vintage 57 Martin and 41 Conn. The intonation is especially good, the giant chamber works great with these horns. Very fat and very loud when pushed. I got the 11 opening which was surprisingly easy to play with about a half-size lighter reed than what I use for my typical 8-8* mouthpieces.
Daro Behroozi Mouthpiece
I love this mouthpiece.....I was a little dubious prior to buying, but as soon as I played the mouthpiece I loved it. The tone and ease of playing are both fantastic. I play using a Legere resin reed and am totally satisfied with the tone and sound. It took a little adjustment for my Altissimo range, but other than that I love the reed
I absolutely love it. I am able to make such bold sound like I haven't experienced. Also the colors are great too. They really stand out😜
I love my signature Daro Behroozi mouthpiece. It produces a large bright tone which is just what I was looking for.
It is one of the best mouthpieces I've ever played on it helps my tone be brilliantly bright. With the way I play combined with the large tip opening it makes me sound like Stan Getz.
Shipping
Syos ships to most of the countries in the world except those of South America and Central America, Iran, Nigeria, North Korea, Sudan, Syrian Arab Republic, Turkey and Russia.
As the mouthpieces are made-to-order, please expect a manufacturing time ranging from 3 to 5 days. The delivery time then varies depending on the destination country and if you choose an express or regular shipping.
Other
You can contact us through our contact page! We will be happy to assist you.
IN THE SPOTLIGHT
THE SIGNATURE COLLECTION
On our Signature Collection you will find mouthpieces full of personality curated by world-class musicians. Their sound is at your fingertips!