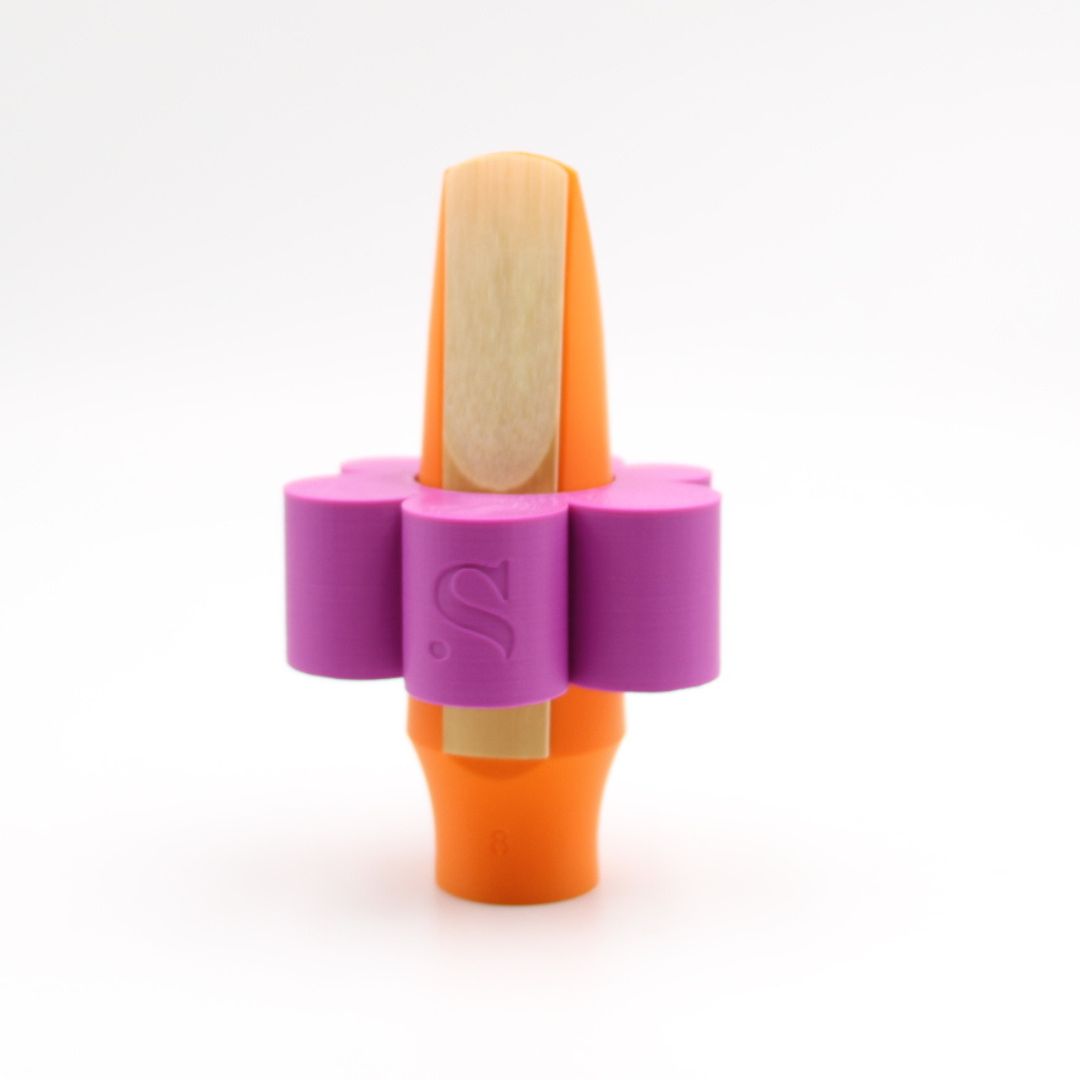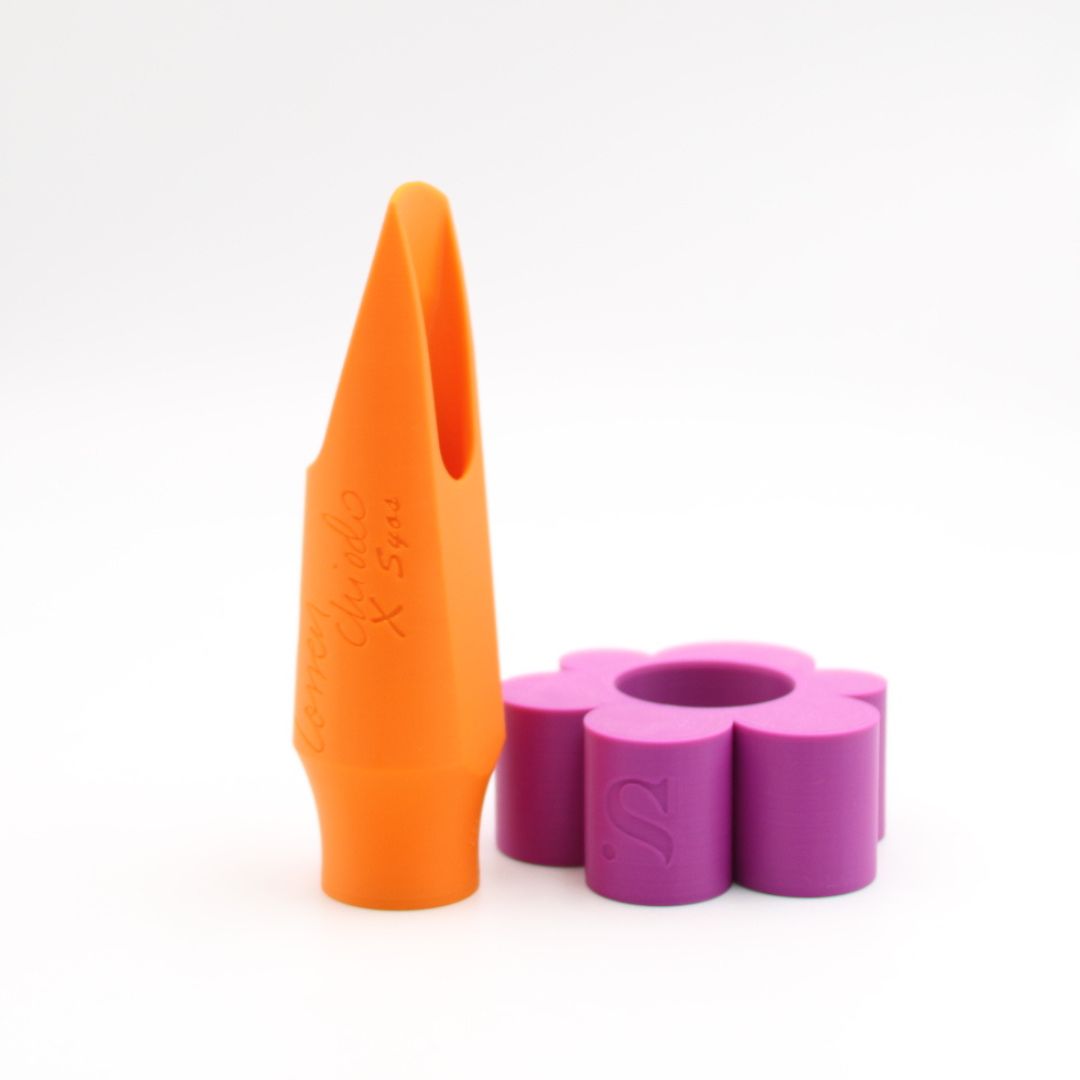 Tenor Signature Saxophone Mouthpiece - Lorren Chiodo
"My Syos mouthpiece is an absolute tour essential. My custom adjustments are perfectly suited for playing to such large venues, and the bright colours and flower ligature help convey my personality from the stage. I am able to both project and reach a large dynamic range without compromising my darker tone quality and warm character." 
This is only available in Lava Orange with a Free Mystic Purple Flower ligature - the color combination she has been using on tour.
CHARACTERISTICS
Ce bec a un plafond brisé de taille moyenne et une grande chambre. C'est un bec bien équilibré avec un son assez mat et une grande projection.
Lorren Chiodo plays with a 8 tip opening.
Tenor Saxophone
Tip opening chart
Lorren Chiodo est une saxophoniste, vocaliste et compositrice de renommée mondiale originaire de Melbourne, en Australie. Reconnue pour son timbre caractéristique, sa qualité et son style d'improvisation mélodique, la présence inimitable de Lorren sur scène et sa précision technique l'ont transcendée sur les scènes, dans les stades et dans les studios, où elle s'est produite et a enregistré avec de nombreux artistes de renom. Diplômée de Berklee en 2019, Lorren est actuellement en tournée avec le Love On Tour de Harry Styles, jouant à guichets fermés dans le monde entier, du Madison Square Garden au Wembley Stadium.

Artiste à part entière, sa musique va de la douce chanson acoustique à l'électro-pop puissante, dominée à parts égales par son saxophone et sa performance vocale. Avec "un zèle infectieux et un talent unique" (Freya Bennett, Ramona Magazine), Lorren continue de prouver qu'elle est une véritable force artistique.
Artist Set Up :
Instrument: Selmer L&M Saxophone Ténor Professionel
Reeds: D'Addario Venn (2) / D'Addario Organics Select Jazz (3M)
Ligature: Ligature Fleur Syos
WHAT IS SYOS?
THE GAME CHANGER
Syos stands for Shape Your Own Sound. The technology and the science behind our saxophone and clarinet mouthpieces come from years of research at IRCAM, the worldwide reference in terms of acoustics and sound technologies.

The meeting between Pauline, PhD in acoustics, and Maxime, PhD in auditory perception, started the creation and development of a new and original way of designing instruments.
Using proprietary material SCAL3D we craft mouthpieces with the highest degree of precision, with improved resistance and durability and the largest choice of chamber geometries, baffle types and colors on the market.
Syos mouthpieces are played by an ever-growing roster of international artists.
Shipping
Syos ships to most of the countries in the world except those of South America and Central America, Iran, Nigeria, North Korea, Sudan, Syrian Arab Republic, Turkey and Russia.
As the mouthpieces are made-to-order, please expect a manufacturing time ranging from 3 to 5 days. The delivery time then varies depending on the destination country and if you choose an express or regular shipping.
Other
You can contact us through our contact page! We will be happy to assist you.
IN THE SPOTLIGHT
THE SIGNATURE COLLECTION
On our Signature Collection you will find mouthpieces full of personality curated by world-class musicians. Their sound is at your fingertips!