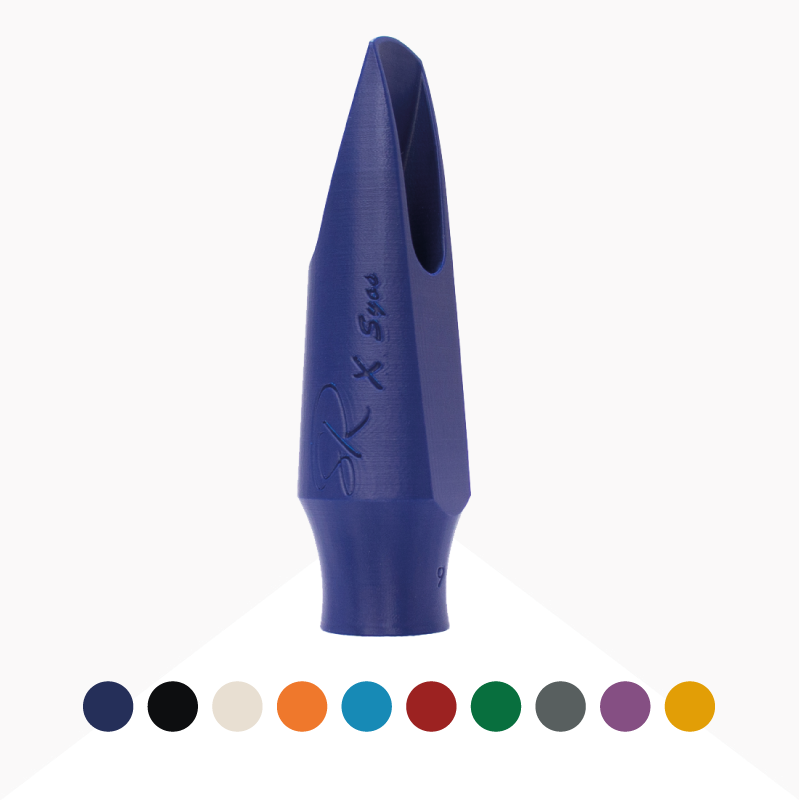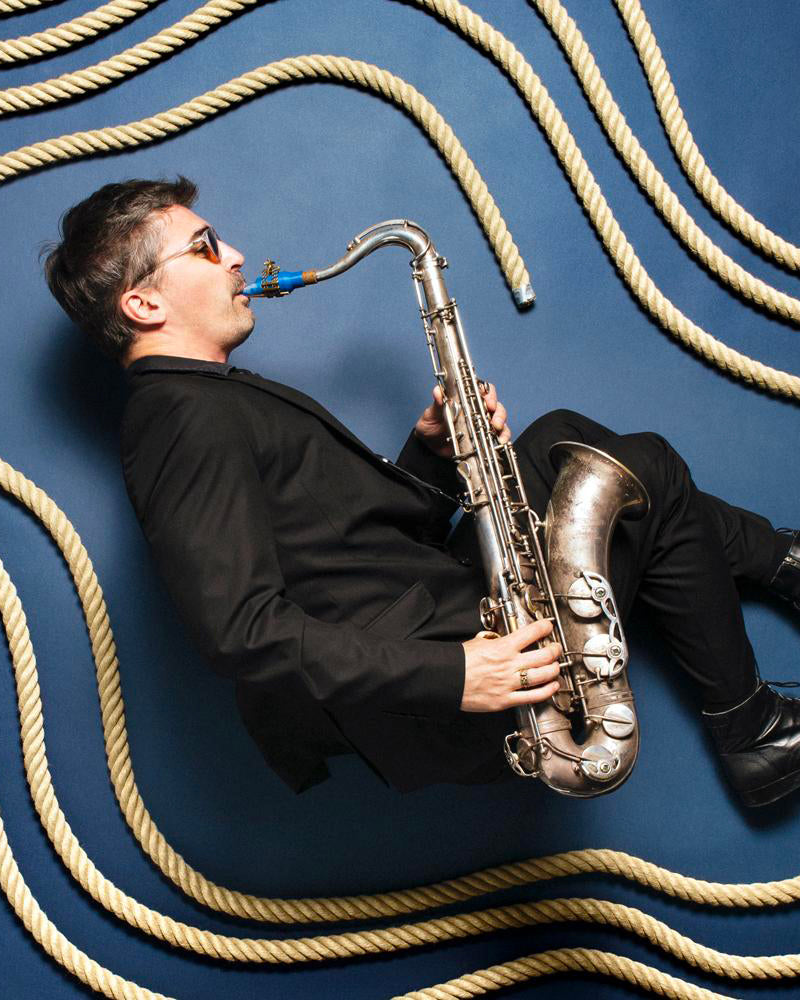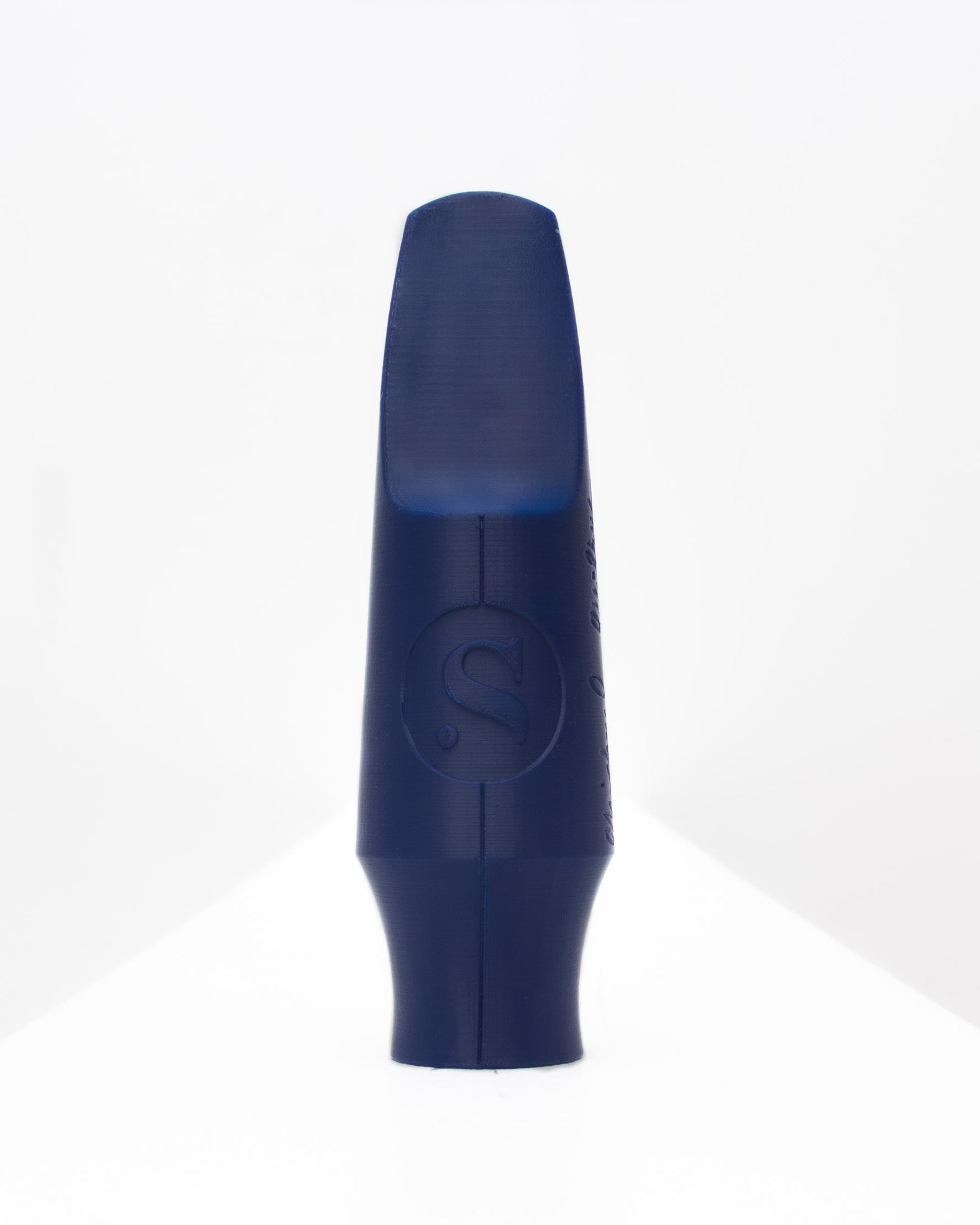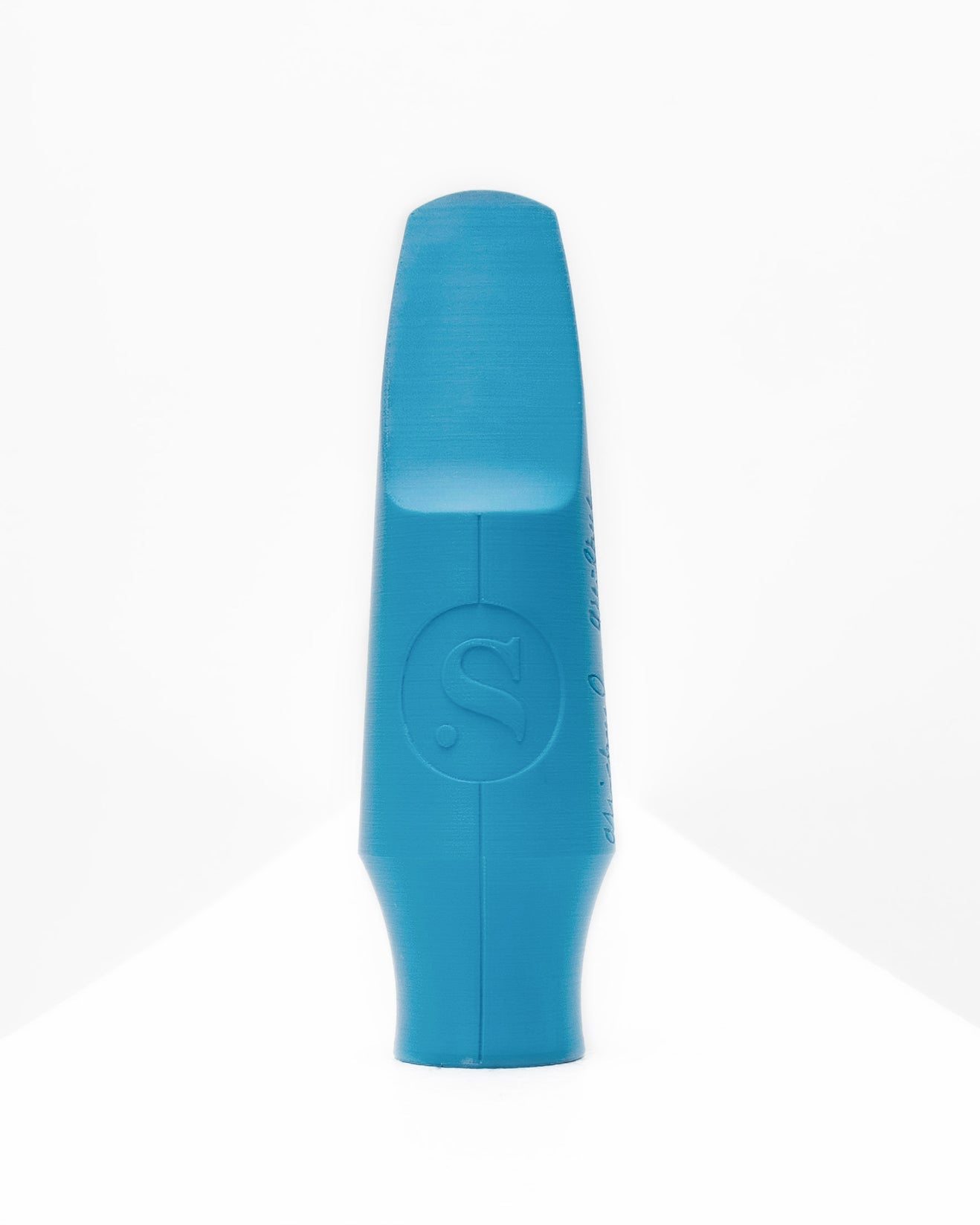 Tenor Signature Saxophone mouthpiece - Sylvain Rifflet
Words from the artist:
"It's beautiful! It's blue! It has this unique sound, precise and with perfect intonation across the register. And it stays warm." 
CHARACTERISTICS
The circular baffle and medium chamber of Sylvain Rifflet's Signature mouthpiece provides a dark and quite focused sound, with power and flexibility.
Sylvain Rifflet plays with a 9 tip opening.
Tenor Saxophone
Tip opening chart
French musician living in Paris, his main instruments are tenor saxophone and clarinet. He also plays flutes and toy instruments such as music box, toy piano and metalophone. He studied saxophone with Pascal Dupont, Michel Goldberg and Philippe Portejoie. Graduted from Paris conservatory, he has played in many french and european big-bands: Le Gros Cube (Alban Darche), Le Sacre du Tympan (Fred Pallem), Pandemonium (F.Jeanneau) etc …
Artist Set Up :
Instrument: Super Balance
Reeds: Rico Reserve 3.0+
Ligature: Silverstein
WHAT IS SYOS?
THE GAME CHANGER
Syos stands for Shape Your Own Sound. The technology and the science behind our saxophone and clarinet mouthpieces come from years of research at IRCAM, the worldwide reference in terms of acoustics and sound technologies.

The meeting between Pauline, PhD in acoustics, and Maxime, PhD in auditory perception, started the creation and development of a new and original way of designing instruments.
Using proprietary material SCAL3D we craft mouthpieces with the highest degree of precision, with improved resistance and durability and the largest choice of chamber geometries, baffle types and colors on the market.
Syos mouthpieces are played by an ever-growing roster of international artists.
Fabs!
I love the Sylvain Rifflet mainly because it hits the sweet spot between my rock and rolling "Scott Page and my deep smoky "Smoke"! If I'm practicing my set list and am too lazy to keep switching back and forth I slap on the Rifflet and I can smooth with extra power when I need it thanks to the power ridges in the baffle.
Thanx
Flexible, focused
I've played a Selmer, Dukoff, Link Tone Edge, Berg Larsen, and Lelandais. I just finished playing this for about 3 hours, and testing it against the Link, Berg, and Lelandais.
#7 opening. Buffet SA 18-20
Lowest range: the best except for the Lelandais. (A large chamber classical piece from the 30s. )
Projection: similar to Link. Not as loud or spread as the Berg. The Rifflet does respond to air though: it can get very loud and quite bright with the right energy.
Altissimo: the best of the bunch.
Comfort: better than the Berg.
Different reeds sound very different on this, which is cool. Rico Royal 4's my favorite of about 5 different types played.
It's a focused kind of tone; kind of reminds me of a Brilhart. Lyrical.
Long tones and overtone work on it bring out the best of it (same as the rest).
Love it!
Easy blowing and warm mouth piece. Perfect for a medium-advanced player like me!
I often changed mouthpieces out of curiosity but also because in the end, even if I found a sound good, it was not my sound...
Now that I have my syos mouthpiece I think I'll take a long break
This mouthpiece sounds amazing and has a very unique sound. Couldn't be happier :-)
Shipping
Syos ships to most of the countries in the world except those of South America and Central America, Iran, Nigeria, North Korea, Sudan, Syrian Arab Republic, Turkey and Russia.
As the mouthpieces are made-to-order, please expect a manufacturing time ranging from 3 to 5 days. The delivery time then varies depending on the destination country and if you choose an express or regular shipping.
Other
You can contact us through our contact page! We will be happy to assist you.
IN THE SPOTLIGHT
THE SIGNATURE COLLECTION
On our Signature Collection you will find mouthpieces full of personality curated by world-class musicians. Their sound is at your fingertips!