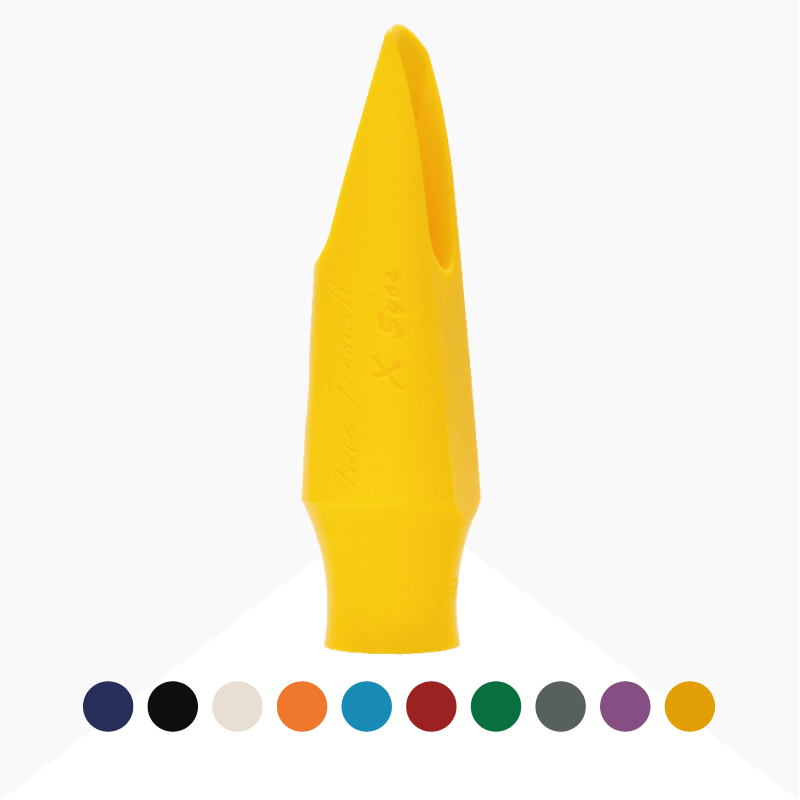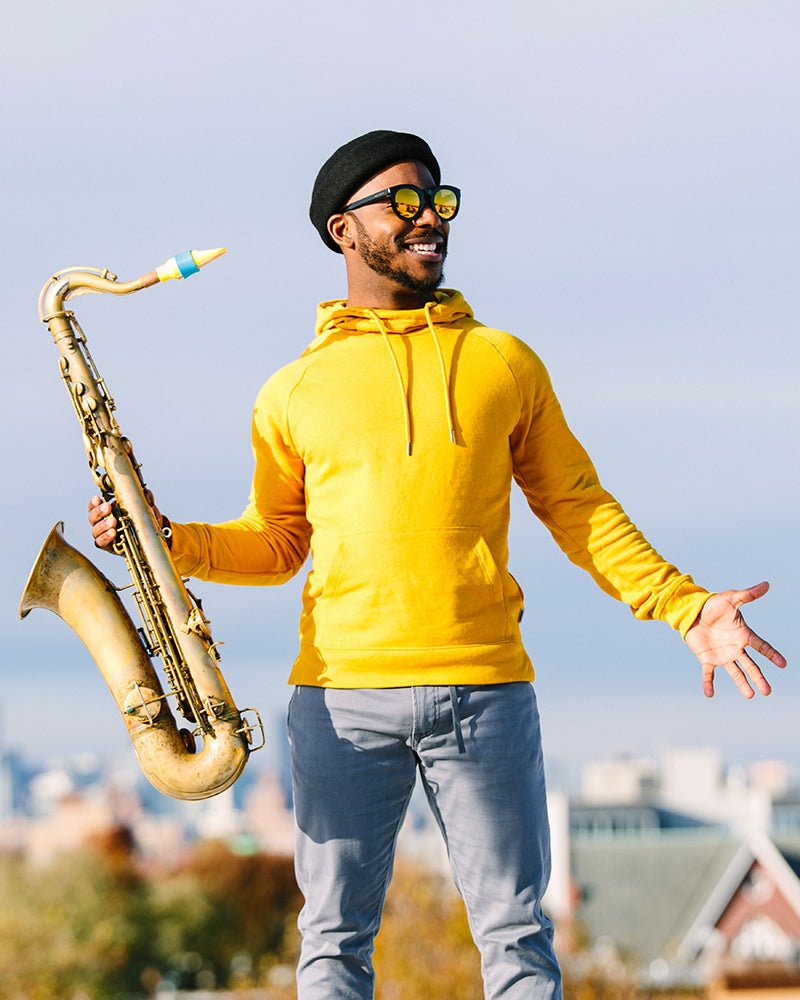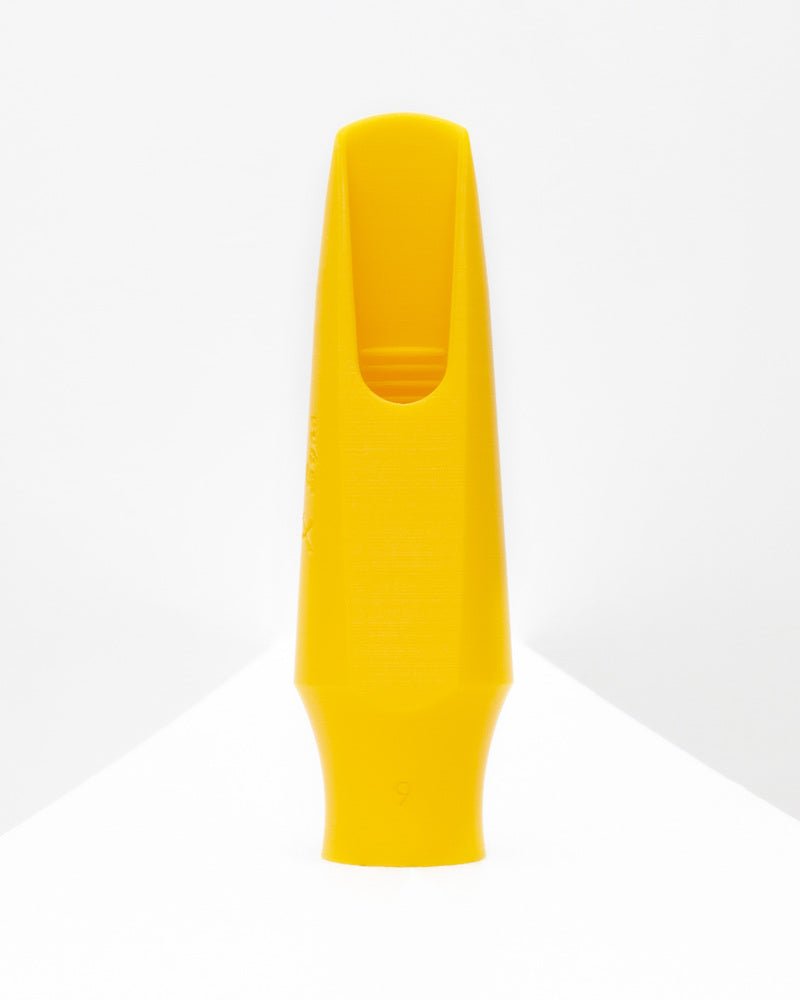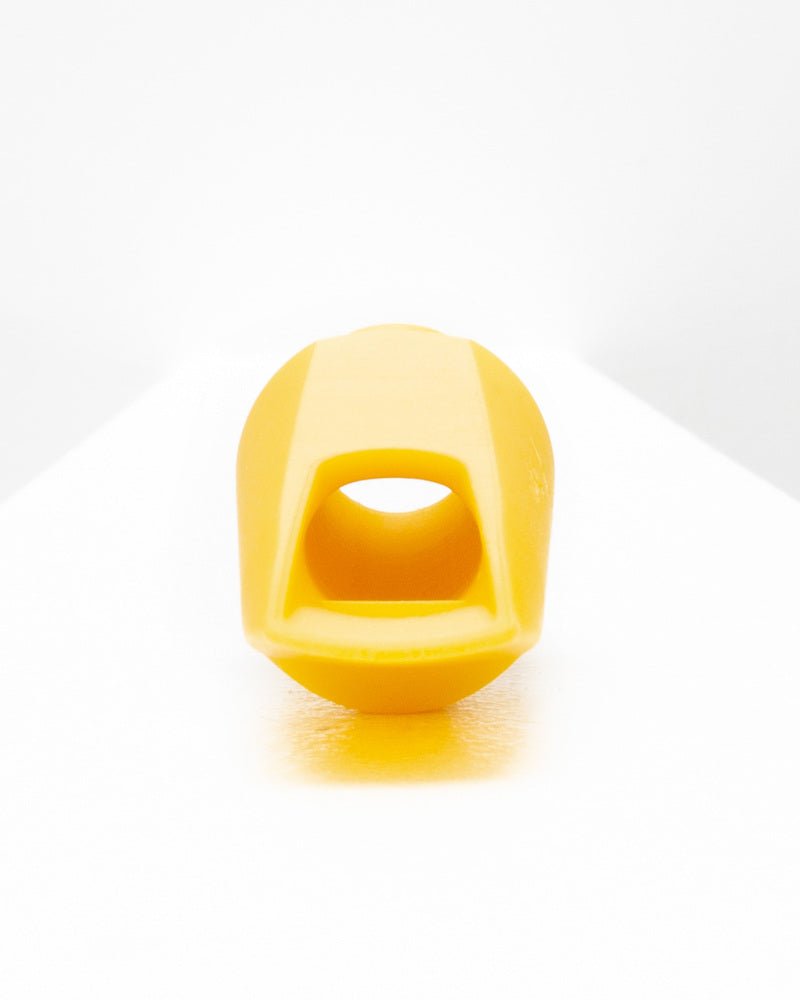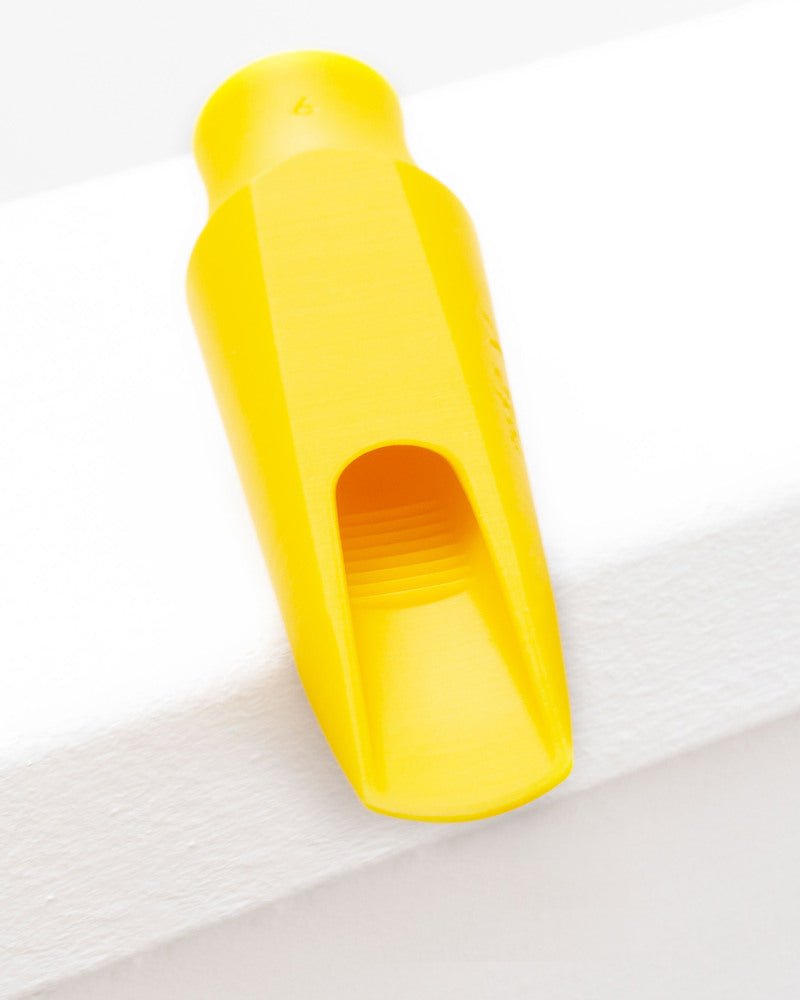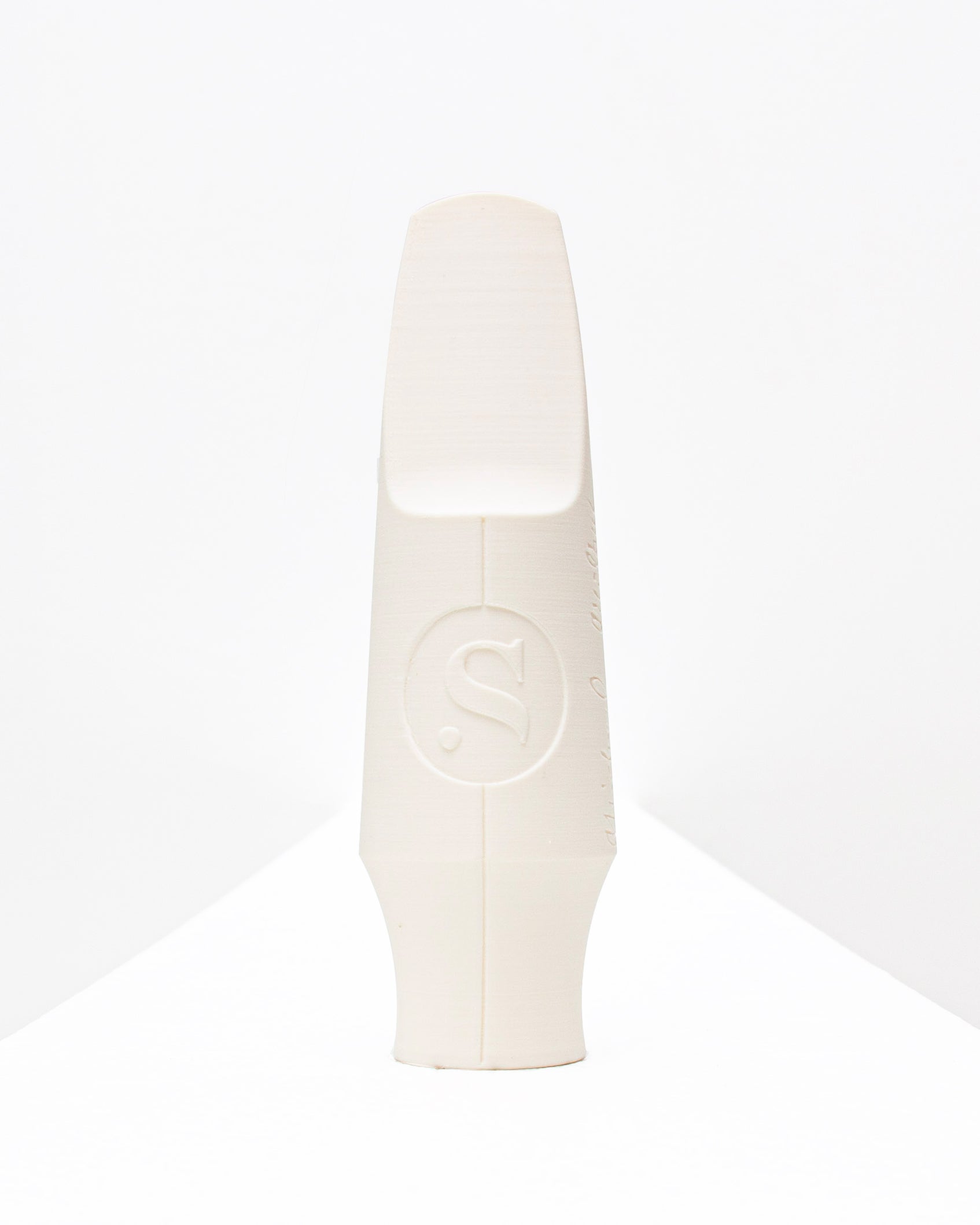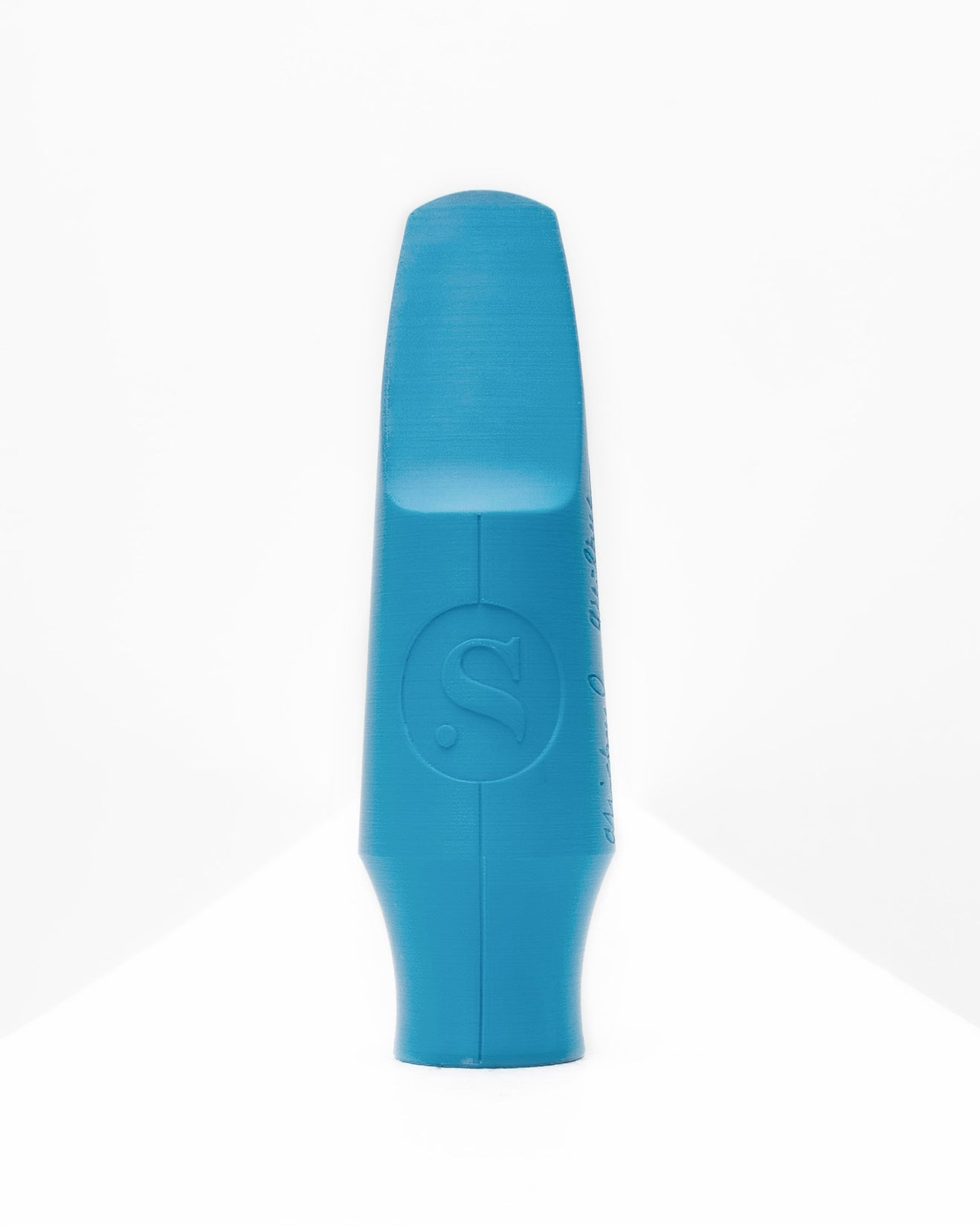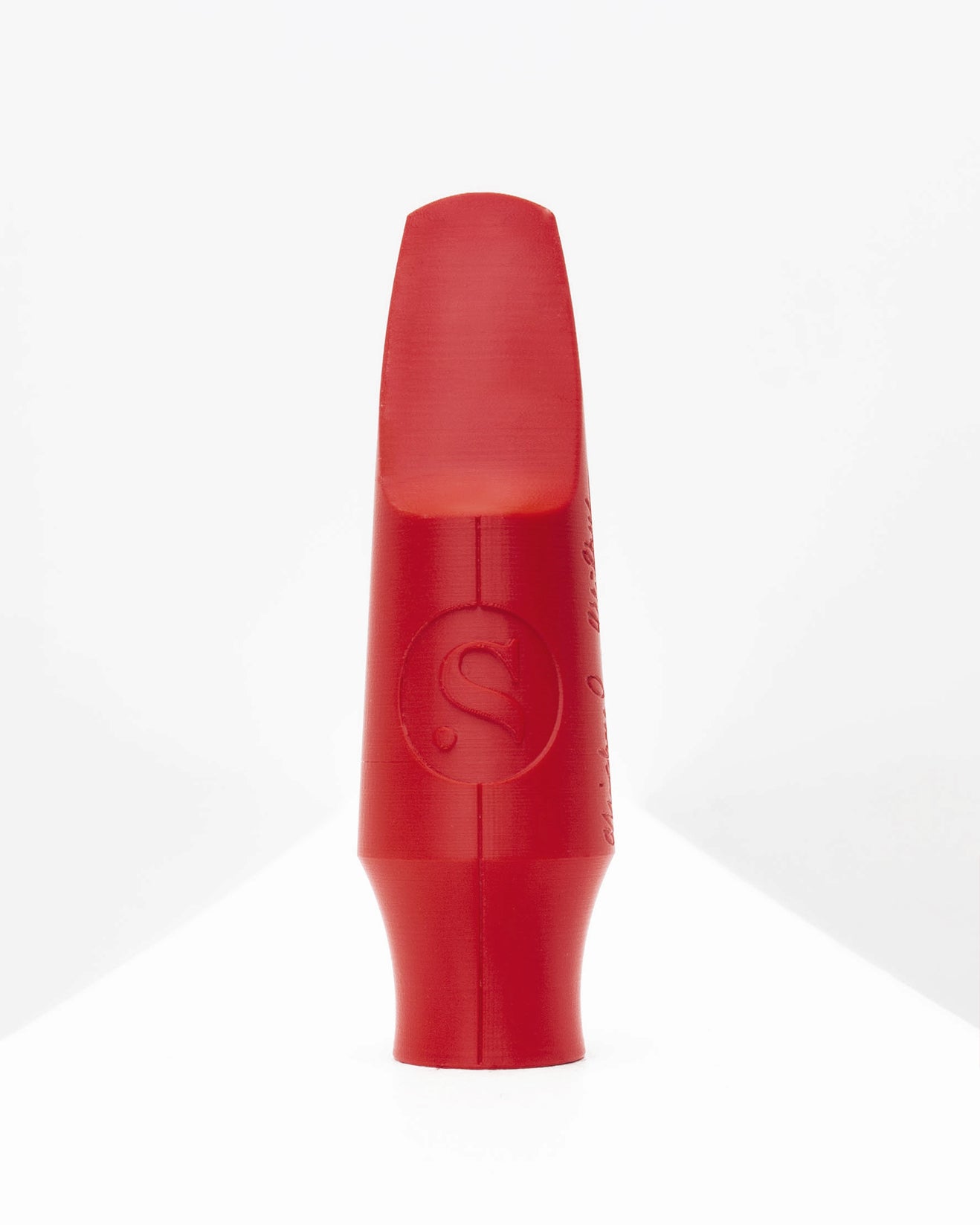 Tenor Signature Saxophone mouthpiece - Tivon Pennicott
Words from the artist:
"My Syos mouthpiece is uniquely comfortable for me. I can easily access my altissimo while also blowing through my low subtone notes with ease."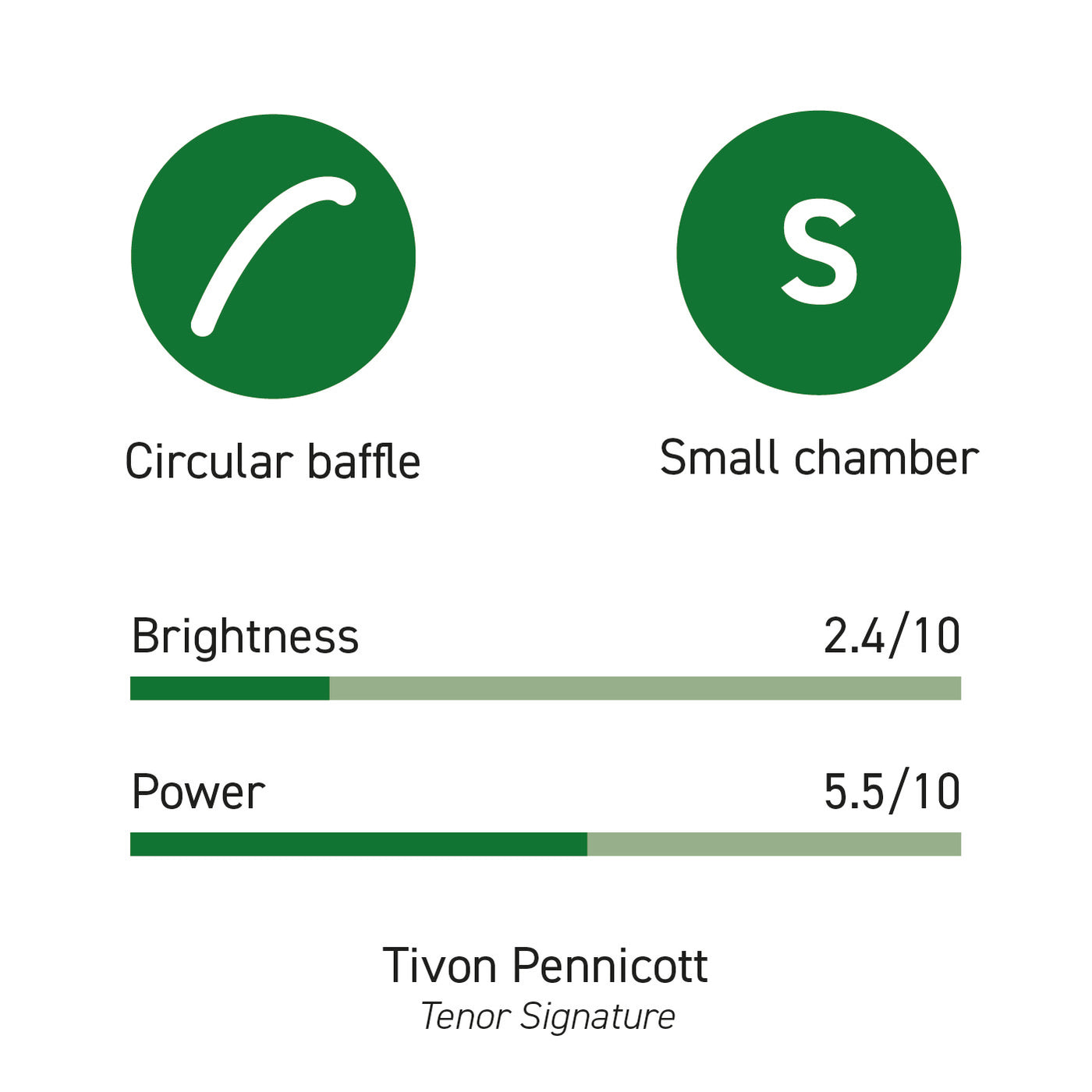 CHARACTERISTICS
The circular baffe and small chamber of the Tivon Pennicot Signature model offer a dark and compact sound with slight resistance.
Tivon Pennicott plays with a 9 tip opening.
Tenor Saxophone
Tip opening chart
For years, Tivon Pennicott has been transporting audiences and listeners to a higher level of consciousness. The highly sought after saxophone player, composer and multi-instrumentalist is a three-time GRAMMY Award winner, appearing on Esperanza Spalding's disruptive recording Radio Music Society (Heads Up International, 2012), and Gregory Porter's Liquid Spirit (Blue Note, 2013) and Take Me to the Alley (Blue Note, 2017) .
Artist Set Up :
Instrument: Conn Chu Bery
Reeds: D'addario 3H
Ligature: Syos
WHAT IS SYOS?
THE GAME CHANGER
Syos stands for Shape Your Own Sound. The technology and the science behind our saxophone and clarinet mouthpieces come from years of research at IRCAM, the worldwide reference in terms of acoustics and sound technologies.

The meeting between Pauline, PhD in acoustics, and Maxime, PhD in auditory perception, started the creation and development of a new and original way of designing instruments.
Using proprietary material SCAL3D we craft mouthpieces with the highest degree of precision, with improved resistance and durability and the largest choice of chamber geometries, baffle types and colors on the market.
Syos mouthpieces are played by an ever-growing roster of international artists.
Septique confondu
Au départ, je doutais de la qualité de becs de saxophones faits à partir d'une imprimante 3d. Mais l'essai m'a immédiatement convaincu que non seulement l'option est viable, mais que le bec est d'une qualité remarquable. Le modèle Tyvon Pennicott est fidèle aux qualités sonores décrites par Syos en plus d'être très facile à jouer, même dans le suraïgu. Je pourrais dire la même chose des autres modèles que j'ai essayé, soit le Scott Paddock (que j'ai acheté) et le Jonas Wall.
Excellent mouthpiece
Great throughout the range, smooth sounding, good for subtoned low notes and punchy in tune altissimo
Super Mundstück
Das Tivon Pennicott passt super zu meinem Selmer Mark VII Tenor - schöner fluffiger Sound und Subtones möglich. Perfekte Intonation und Ansprache auch in den Höhen. Exakt wie im Beispielvideo!!
Toller Service und persönliche Ansprache - Ihr seid ne super Truppe, weiter so!! Das nächste Syos-Mundstück für mein Alto ist bereits bestellt...
Très bon choix
Bec acheté au magasin "vent de passion" à Limoges, après avoir essayé plusieurs modèles de la marque.
Acheté en ouverture 7, je joue sur un Ténor Mark VI. J'adore le beau gros son, chaud et puissant comme je les aime, mais peut se révéler également plus percutant en fonction de l'engagement que l'on y met.
Après plusieurs mois d'utilisation, je ne regrette pas mon choix.
Bec Ténor Signature
Beaucoup de plaisir à jouer avec ce bec. Très bons conseils lors de l'achat en magasin
Shipping
Syos ships to most of the countries in the world except those of South America and Central America, Iran, Nigeria, North Korea, Sudan, Syrian Arab Republic, Turkey and Russia.
As the mouthpieces are made-to-order, please expect a manufacturing time ranging from 3 to 5 days. The delivery time then varies depending on the destination country and if you choose an express or regular shipping.
Other
You can contact us through our contact page! We will be happy to assist you.
IN THE SPOTLIGHT
THE SIGNATURE COLLECTION
On our Signature Collection you will find mouthpieces full of personality curated by world-class musicians. Their sound is at your fingertips!